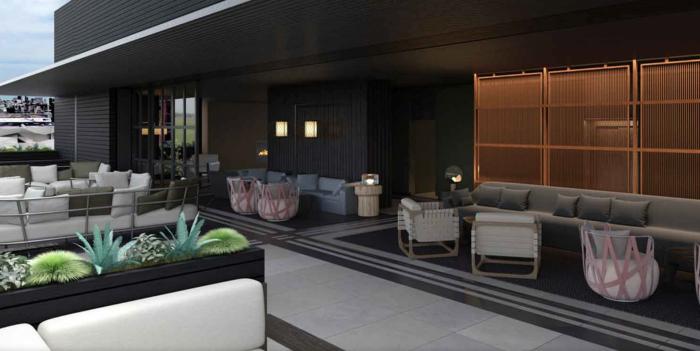 After seven years of conjecture, projected opening dates, and a 2016 groundbreaking ceremony featuring a hardhat wearing Robert De Niro, Nobu Chicago finally opens. With elaborate safety precautions and social distancing firmly in place, the 11th-floor rooftop eatery is just off Randolph Restaurant Row is ready to welcome guests.
The hype surrounding the upscale Japanese restaurant has placed the eatery on the list of Chicago's most anticipated restaurant openings.
Reservations are available for the Nobu rooftop which has a spread out it's seating to satisfy the stringent COVID-19 safety precautions. However, diners will still have to wait for a while longer for the main restaurant to reopen.
Reservations are recommended to helps control the number of diners, to comply with COVID-19 restrictions. The Nobu rooftop website details the safety protocols, as well as the restaurant's menus, masks for employees.
Nobu is a Global Phenomenon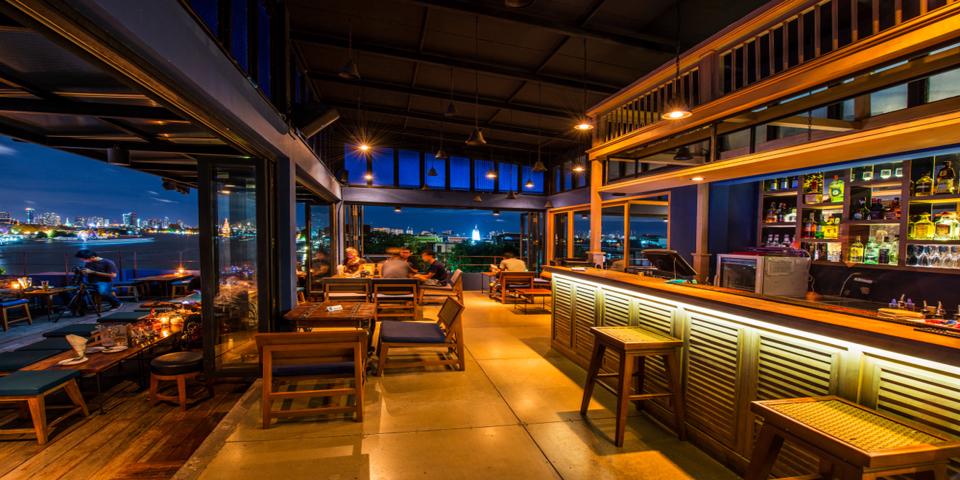 Nobu is a collaboration between renowned chef Nobu Matsuhisa, Hollywood heavyweight Robert De Niro and film producer Meir Teper. De Niro became a fan of Matsuhisa's cuisine at his Malibu, California restaurant, which remains a trendy place for celebrity sightings and fabulous ocean views.
The Hollywood legend promptly began courting Matsuhisa for a project on the East Coast. Nobu initially said no, but eventually accepted the deal. The flagship Nobu restaurant opened in New York in 1994. Since then, the Nobu empire has opened on every continent, with 53 restaurants worldwide.
De Niro not only launched a chain of upscale restaurants with Matsuhisa, but he also brought his favorite chef into a few movie roles; he appeared alongside De Niro in the 1995 classic, Casino, 2002 Austin Powers, Goldmember, and in the 2005 epic, Memoirs of a Geisha.
The Nobu brand eventually expanded in 2013 with the first Nobu Hotel inside Caesars Palace Las Vegas. Other Nobu hotel locations include Barcelona, Manila, and London. More Nobu hotels in the works include Atlanta, Tel Aviv, and Toronto. As of 2019, Nobu has twelve international hotels, with six more on the drawing board.
Nobu's Unique Take on Japanese Cuisine
Nobu was born in Japan, and began his career working at the Tokyo restaurant, Matsue Sushi, directly out of high school. He remained at Matsue Sushi for seven years, until a regular customer, a Peruvian citizen of Japanese descent, invited him to open a restaurant in Peru.
Nobu moved to Lima in 1973 at the age of 24. In Peru, Nobu could not find many of the traditional Japanese ingredients he was used to, so he began improvising with South American ingredients. Thus began the unique, Japanese/Peruvian fusion cuisine.
In 1977, Nobu moved to Los Angeles and worked at the Japanese restaurants Oshou and Mitsuwa before opening his own restaurant, Matsuhisa, in 1987 on La Cienega Boulevard.
The Chicago rooftop restaurant will give locals an idea of what makes Nobu's cuisine so special. Chef Matsuhisa has formulated unique recipes, mixing both Japanese and Peruvian flavors. The fare is served on small plates, and includes dishes such as nori tacos, skewered Kushiyaki, and black cod lettuce cups. And of course, there is a satisfying list of traditional sushi.
The drink menu includes international wines, many varieties of sake, cocktails, and all types of hard liquor. Signature Nobu drinks include the Nobu Sidecar made with Japanese Whisky, the Chi-Town Cooler, and Yuzu and Torres Magdala.
The Nobu rooftop will also host live music and DJs during the summer months.
Nobu is just one of the rooftop restaurants and bars in the Fulton Market and West Loop and Fulton Market area. Other notable rooftop restaurants include the Cabra at the Hoxton Hotel and the Ace Hotel. However, Ace's rooftop restaurant remains closed.
The Rooftop at Nobu is located on the 11th floor at 155 N. Peoria Street. It opens at 4 p.m. and closes at 11 p.m. daily, and reservations can be made at OpenTable.