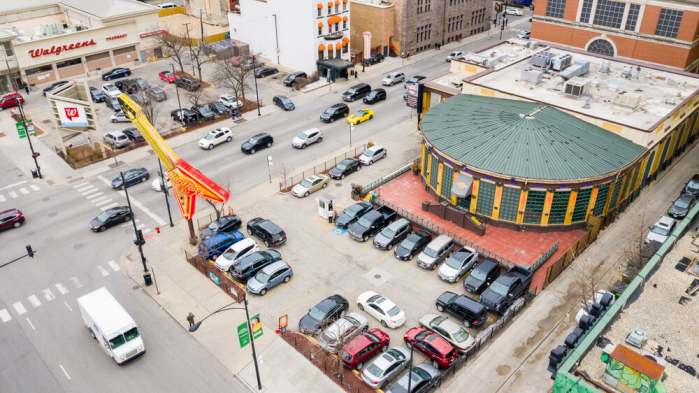 On December 21, Walgreens should receive its initial doses of the Pfizer COVID-19 vaccine. The company plans to use those doses to inoculate nursing home workers and residents at over 30,000 long-term care facilities across the country. The Illinois-based drug store giant also plans to hire around 25,000 people across the country to administer the vaccine. That number includes up to 9,000 health care workers and pharmacists.
Upon approval, Walgreens will administer the vaccine through a partnership with PharMerica to long-term care facilities.
Walmart and CVS Poised to Administer the Covid-19 Vaccine
Walmart and CVS Health are also poised to administer the vaccine in assisted living facilities and nursing homes. CVS Health is training 10,000 health care workers to administer the injections.
Likewise, Walmart is prepping over 5,000 of its in-store pharmacies to receive the Covid-19 vaccine; this involves preparing the required dry ice and freezer space to meet the vaccine's storage requirements.
Recently, the Food and Drug Administration recommended the COVID-19 vaccine manufactured by Pfizer, opening up the vaccine for emergency use approval. The Moderna COVID-19 vaccine could also be approved soon.
Nursing Homes Nationwide Hard Hit
Nationwide, nursing homes have been hardest hit by the pandemic, becoming a hot spot in Illinois and many other states. In fact, more than half of the reported deaths are for people over the age of 85, and nearly 45% of those deaths occurred in nursing homes. Moreover, most of those had comorbidities.
Fortunately, for younger, healthier people, the chances of dying from the virus are low. Based on the CDC's Infection Fatality Rate scenarios released in September, Scenario 5 Current Best Estimate for the Infection Fatality Rate, the age-specific survival rates are as follows:
0-19 years old, 99.997%
20-49 years old, 99.98%
50-69 years, 99.5%
70 years old or older, 94.6%
Adjusting for the higher death rate among people age 70 and older, the overall average death rate is an estimated 1.5%. While that's higher than the seasonal flu's death rate of around 0.1%, it's also much lower than the initial death rate estimates that triggered the ongoing lockdowns.
While Employers Can Legally Require the COVID-19 Vaccine, There are Exceptions
While many people are looking forward to getting the vaccine, a large percentage of the population does not want it. There are suspicions about the safety of a quickly developed vaccine, coupled with the immunity from liability pharmaceutical companies enjoy, due to the 1986 National Childhood Vaccine Injury Act.
The federal government has not issued specific guidelines for employers yet, but the Equal Employment Opportunity Commission did say in March that employers could require employees to take COVID-19 tests.
That precedent is liable to be applied to mandatory vaccination. said Barry Hartstein, a Chicago labor and employment attorney. Previous pandemics, such as smallpox and swine flu pandemics, allowed employers the leeway to require vaccination.
Michael LeRoy, a professor in the School of Labor and Employment Relations at the University of Illinois at Urbana-Champaign, says that it is possible teachers, first responders, health care workers, and meatpacking workers could be compelled to take a vaccination.
However, LeRoy also said that for workers who could show a sincerely held religious belief or a disability that prevents vaccination, employers would be required by federal law to provide reasonable accommodation. Such accommodations could include working from home or constant mask-wearing.
Recent Side Effects of COVID-19 Vaccines in Australia and the US
Australia recently abandoned their $750 million push for a locally-developed COVID-19 vaccine after the inoculation caused a false positive test for HIV in some people in the trial study. While the developers at the University of Queensland say the experimental vaccine appears to be safe and effective, the false-positive HIV results could undermine public trust.
In the US, four people given the Pfizer vaccine developed Bell's palsy, a condition causing temporary facial paralysis. While news reports say that at least one person recovered, the condition of the other three trial participants was not stated.
Damage to the seventh cranial nerve causes Bell's palsy. "It can be from trauma, but more commonly it's due to a viral infection of the nerve itself," said Jason D. Hinman, MD, Ph.D., assistant professor of neurology at the David Geffen School of Medicine at UCLA. However, Dr. Hinman said that SARS-COV-2, the COVID-19 virus, isn't known as of yet to cause Bell's palsy.