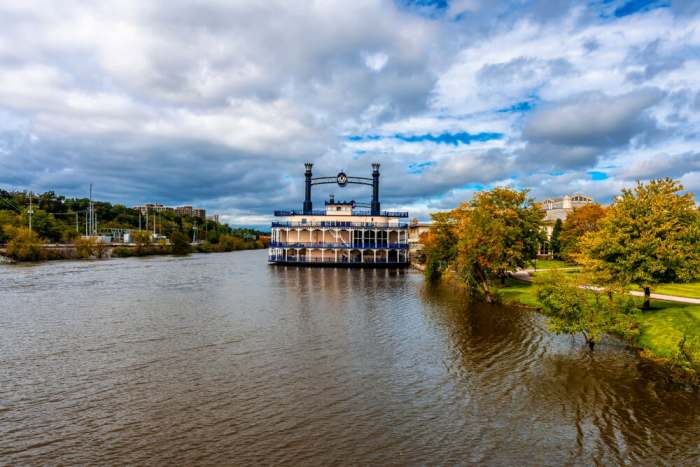 The Illinois market is already proving to be a lucrative one, even during a pandemic. It's already over  200 million market over the last year according to the Illinois Gaming Board and estimates are for it to continue growing in the coming years. This is a new experience for many, what can the Illinois market learn from the United Kingdom where great success has already been achieved?
One important aspect is ensuring that players are protected, especially vulnerable ones. Only in recent years has gambling become accessible in Chicago and the state of Illinois. There is the danger it could cause problems with players not used to gamble online or place wagers on sports betting. Access aside, I think we can all agree that playing in casinos can be addictive.
What our state can learn from the UK?
Illinois needs to look at the way that the UK deals with this subject. Offering customers advice on how to spot any signs of a gambling problem is important. Having links to those support groups that can offer help and offering customers the chance to limit their deposits or suspend their accounts are also important tools to employ.
It is vital that the online sites that are opening are regulated properly. No welcome offers that have terms and conditions so strict it's difficult to get any cash withdrawn. The advertising of such sites must also be looked at and not allowed to get out of control. This is a debate that continues to rumble on in the UK.
With there being a growing number of sites being launched, comparison sites can play a key role. These allow players to find out which are the best and safest sites to register with. This allows them to compare everything from welcome offers to what licenses they hold and what games can be played on a site.
Just exactly what you offer your customers is of paramount importance. The US iGaming industry has to ensure that they know what it is their customers want most. Is it more poker or roulette games, additional live casino games or coverage of more sports?  If you wish to play poker online for money, UK sites have been very successful in providing this. It is important to carry out some research to find out what is available and the best sites to join.
The UK market has had to experiment over the years to learn just what will bring in the most custom. The addition of eSports for example has been a prime case in recent years.
Innovation is always a key to continued success. UK sites have continually changed their businesses with new ideas. Cash out, new styles of welcome offers, live casinos and new versions of games such as blackjack and baccarat have proved to be successful.
If the US iGaming market is to continue to be successful, they need to learn that this isn't an industry that can stand still. Constantly keeping an eye on the market and introducing profitable new ideas has worked in the UK and it can do so in the US too.