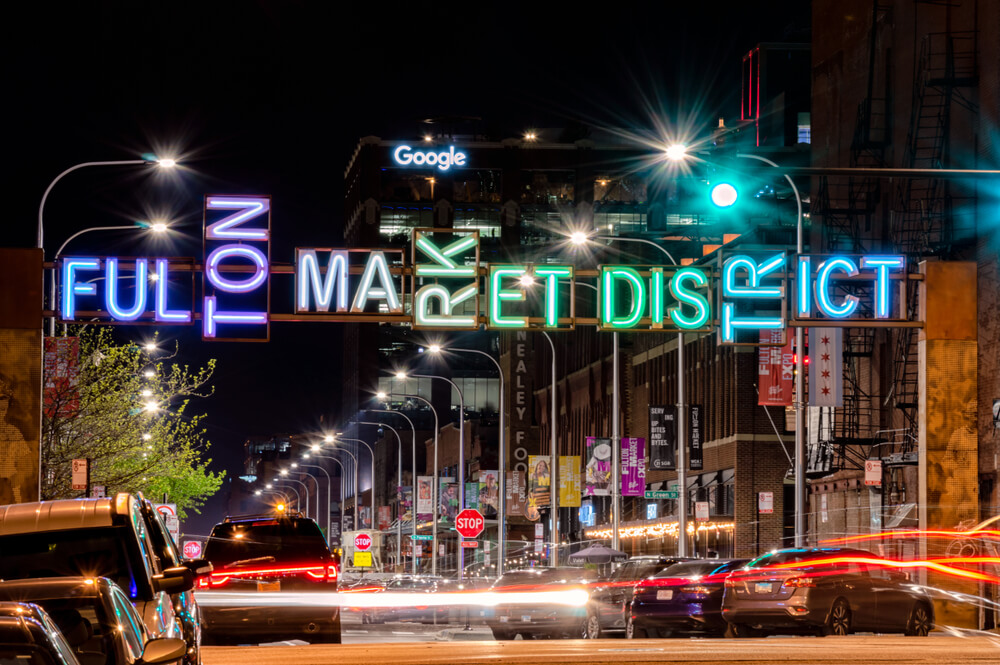 The pandemic has changed the world as we know it today, and it has especially impacted the restaurant industry indefinitely. For this reason, if you plan on starting your own restaurant, it is vital that you learn from the lessons that 2020 has taught us, one of the most important ones being that everything should be digitized! A website is now an absolute must, and a restaurant online ordering system is one of your most valuable tools. Find out about how to put the pandemic's lessons into context as we share 3 important tips for starting a restaurant in Chicago.
Anyone who has wanted to start a restaurant over the past year and a half has been waiting for the perfect time. Every false dawn that signalled the end of the pandemic seemed like a green light, only for the pandemic to drag on.
Fortunately, we are approaching the end of the pandemic. More and more people are getting vaccinated (70% of Illinois adults are now fully vaccinated) and, at least in cities like Chicago, the number of people testing positive is low.
You'll need to take a lot of different factors into account when deciding whether now is the right time to open your restaurant. If you do go ahead, keep the following 3 important tips in mind.
1. The experience begins online
We're not going to waste your time telling you how important deliveries are in a post-pandemic world, as you already know this. However, what you may not realize is how important the online experience as a whole is. People don't just go online to get food delivered to their homes, but to find out more about your establishment and start planning.
The reason is that everyone has gotten used to beginning their experiences online, as for over a year most experiences existed entirely in that context. When a person decides to go to a restaurant today, they look at the various options, scan your menu, and read reviews before physically going to check the place out.
Your restaurant needs a professional website that is both attractive and functional. Potential customers should be able to order food on your website as well as booking tables in advance. The good news is that these are not difficult tools to include if you are using a website builder.
You should update your website regularly, so that people know you are still committed to your vision. You can feature the daily specials as well as any new menu items on your landing page.
2. Keep pandemic hygiene measures
Yes, people want to forget the pandemic ever happened. But most people are nonetheless going to continue feeling wary of potential hygiene deficiencies. Where patrons once only worried about the state of the kitchen, customers will now immediately think about sanitizing.
You need to show that you are still taking hygiene seriously. This does not mean your waiters need to wear masks (although as long as the pandemic is still ongoing, they should) but you should have hand sanitizer available, a wash station ready for customers, and some extra space between tables if possible.
Try to find the balance between what became normal during the pandemic and how things were before. Customers will appreciate seeing the effort being put in, even if they personally are not being as careful.
3. Avoid time limits on tables
If your restaurant becomes very successful very quickly, you may want to start putting time limits on tables. This has been the norm in certain restaurants for a long time, with owners wanting a turnover in clients so as to maximize profits.
Your business may require time limits on tables. Sometimes, you will simply have no option but to clear out a crowd so that new customers who have booked in advance can get to their meals.
However, after so much time spent isolated, people want to be together for longer. Lunches which would have ended after an hour or two in the past can drag on as friends and family catch up on lost time. Interrupting this in order to open up the table can be frustrating and leave patrons with a bad taste.
If you absolutely have to limit hours on your tables, try and find a balance. Only enforce the time limit when there are others waiting rather than doing so according to a schedule.
We live in a very different world now, and although the pandemic is not over, starting a restaurant requires you to look ahead to the future. In order to do so, you need to take the lessons of the pandemic into account and realize that people are going to act differently.
Whether you are opening your restaurant now or in a month, these lessons apply. Keep pandemic hygiene measures in place where necessary and possible and be sure to improve your online experience.