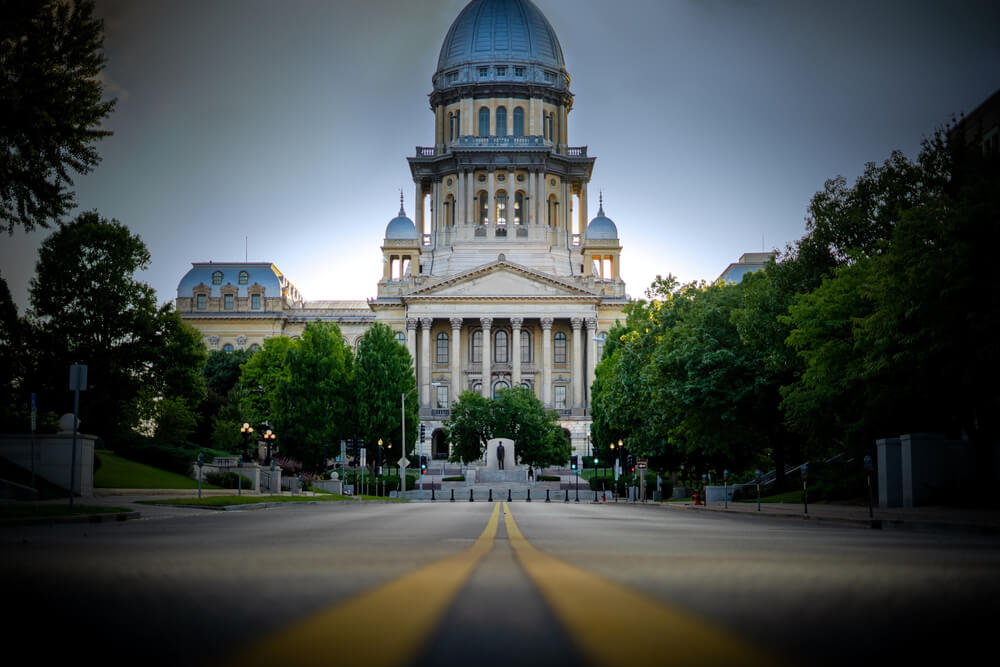 Sports betting volume in Illinois for July 2021 dipped down to $369,134,820. That is a drop of 22.5% from June's total of $476.5 million, and the lowest total for the state since September 2020. As serious as that may sound, stats show that July is typically the slowest sports betting month of the year and the July 2021 total was still the third-highest in the country. New Jersey took the top spot raking in $578.7 million, followed by Nevada with $409.9 million. According to the Illinois Gaming Board, the slump in July is a direct result of few sports events appearing on the sports calendar.
A Closer Look At The Top Sports Betting Sites For The Month
Casino Queen (DraftKings) led the pack in July 2021 with a total handle of $122,657,324 with Fairmount Park (FanDuel) second with $118,542,230. Rivers Des Plaines (BetRivers) was third with $68,020,111. Hawthorne Race Course (PointsBet) was next with $28,480,354. Hollywood Aurora/Barstool ($23,542,573), Grand Victoria/William Hill ($5,253,200), Argosy ($1,712,899), Hollywood Joliet ($638,683), and Par-A-Dice ($287,446) rounded out the list. The best online casinos in Illinois during the month were DraftKings with an online handle of $120,518,230 and FanDuel taking in $117,951,298. The total online handle for July 2021 was $351,400,186 – 95.2% of all sports betting. The total retail handle was $17,734,634 which generated total revenue of $37,292,354, down from $48.2 million collected in June. The state tax collected for the month was $5,641,739 and the local tax total came to $417,039.
What Sports Were The Most Popular
Major League Baseball was the top sports betting target during July 2021. It was so popular that it earned over $124 million in a handle, down from $126.7 million in June. The Chicago White Sox pennant chase fuelled much of the interest for at least part of Chicago and the state. Chicago Cubs fans had little to celebrate as their team struggled throughout the month. The NBA Finals were also in July but there were not many games and the handle for basketball was minimal totaling $42.5 million, down from June's total of $126.9 million. Parlay betting produced $79.7 million in handle followed by tennis with $43.9 million, and soccer ($34.1 million). The Olympics started in July, but the IGB does not split betting figures down to indicate what went specifically to the Tokyo games. According to PlayUSA Network Analyst Eric Ramsey, the Olympics was not interesting to bettors for a good reason. "With events held in the middle of the night in many cases and sports that are a bit unfamiliar to bettors, the Olympics did not appear to draw a lot of wagering." He adds, "In the end, the traditional team sports are still by far the largest draw for bettors, which is why football is so important for sportsbooks."
Other Factors To Consider In Future Months
Football betting season started in August and is typically the busiest time of the year for sportsbooks. In Illinois, in-person registration is still in place, which could limit the number of new bettors as the need to travel to a retail sportsbook to create an online betting account is going to keep some sports fans out of the game. This was not the case when online registration had been offered. There is a possibility that Illinois Governor JB Pritzker brings mobile registration back now that the state has reinstated an indoor mask mandate, which applies to retail sportsbooks. Online registration was halted during the Spring.
It is interesting to note that online registration was originally intended to start in 2022, but COVID-19 restrictions earlier in the year prompted the Governor to jump the gun and permit remote registrations in advance. The loss of remote registration will have an impact, according to PlayIllinois.com lead analyst Joe Boozell. "Illinois sportsbooks will not be able to take full advantage of the customer acquisition phase that comes with the beginning of every football season, which is vital for the growth of the industry." He adds, "Because in-person registration was reinstated in April at the beginning of the slow season in sports betting, the industry has skirted the most severe effects of the state rule. But there will be no hiding from it during football season."
A Look At Online Sports Betting In Illinois
Sports betting in Illinois was launched on March 9, 2020, and suspended on March 16 due to restrictions put in place to address the pandemic. Sports wagering resumed in June 2020 and gained in popularity over the next few months. This was partly because COVID-19 restrictions had either closed land-based casinos or forced capacity limits at them. During this time, online sports betting started to explode and expand. The highest handle collected to date in the state is $633,614,957 in March 2021. The best revenue month to date was in June 2021 when $48,187,783 was recorded. The best month for tax collection from sports betting in Illinois was June 2021 with a total of $7,684,748. January 2021 was a close second with $7,670,847. Online sports betting continues to generate the majority of wagers monthly in the state.
Final Thoughts
Although the July 2021 monthly wagering total is down in Illinois from the previous months, it is normal. As PlayUSA.com Network's Eric Ramsey states, "July features fewer prime time betting opportunities and casual bettors are more occupied with vacations and other activities, and there isn't much sportsbooks can do about that." He adds, "Illinois sportsbooks have done well by increasing their hold over the summer months, which puts operators in a good position as casual bettors return." The start of football season will cause those numbers to jump and the rest of the year will be strong because of the sports calendar. All sportsbooks need at this point is the support of the Governor's office by permitting online registrations again to give them access to new bettors that may not see in-person registration as their best option going into what could prove to be a very busy – and profitable – sports betting season.