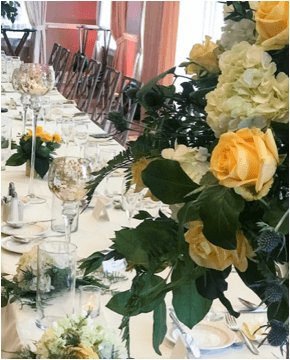 Outside the city center in Wheaton, IL, the Arrowhead Golf Club offers a classic country-club experience. Set in a golf course situated within a forest preserve, the Club offers eight distinct event spaces, ranging from a stunning ballroom to a stone terrace.
The Arrowhead Restaurant and Bar offers full meal service and a full bar.

The venue offers both outdoor and indoor dining options.

The building has been around for over 150 years.