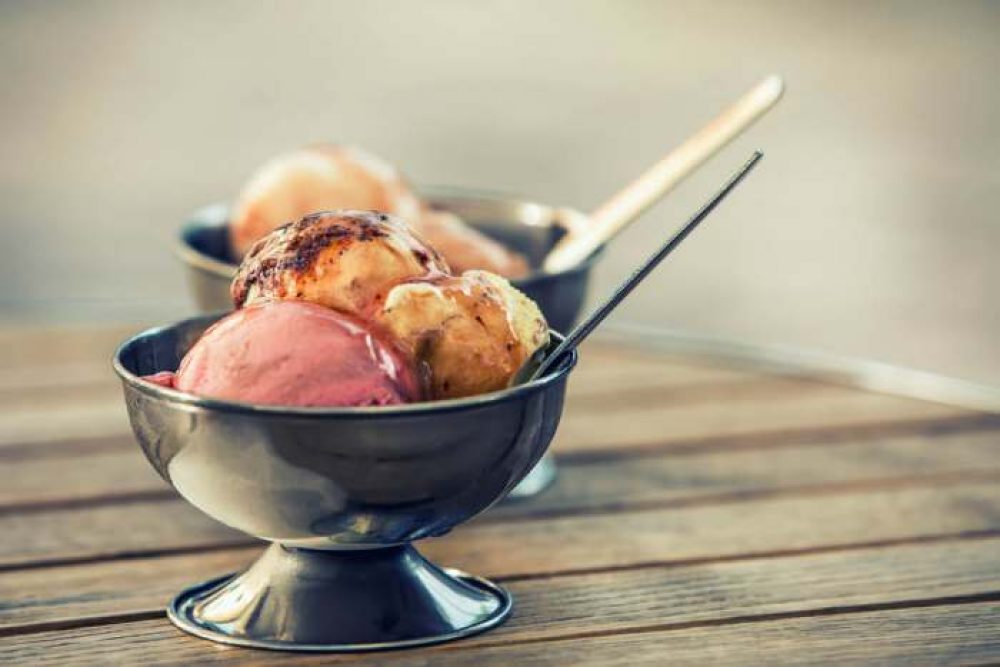 Chicago summers are synonymous with sweet treats, and what better way to cool down than with a scoop (or two) of your favorite ice cream? The Windy City has an abundance of mouth-watering ice cream options, whether trusty chocolate, regal vanilla, or a surprising medley of pizza, lox, and French toast flavors.
Chicago's vibrant neighborhoods are packed with a variety of ice cream spots, including vegan scoop shops, hipster creameries, and decades-old parlors. Here we bring you 12 of our favorite ice cream shops in Chicago. They cut the gamut from classic and traditional to unique, offbeat frozen favorites.
Get an insider scoop on where to find delicious sundaes, shakes, cones, and more in Chicago.
1. Black Dog Gelato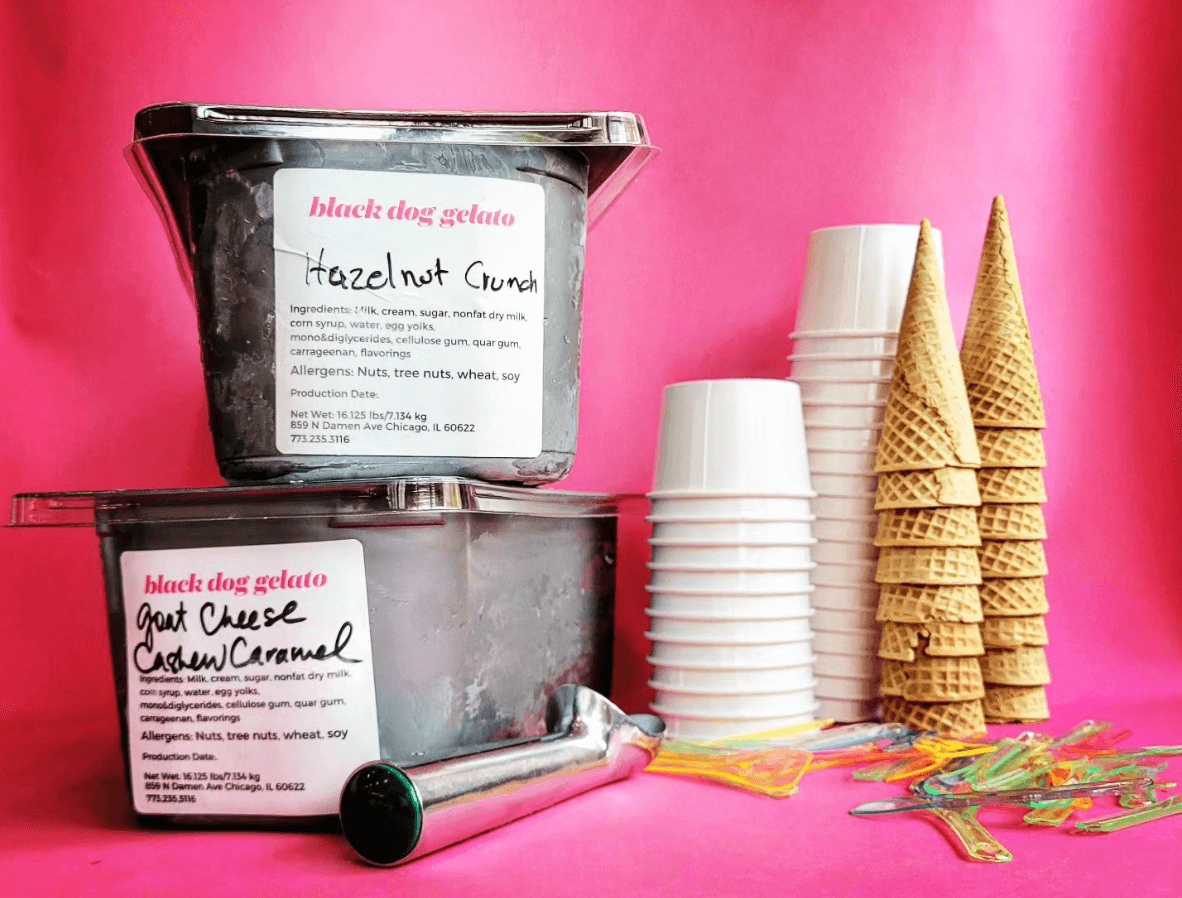 Best for – Innovative gelato and sorbet flavors
Perched on a beautiful Ukrainian Village corner, Black Dog Gelato is a cozy slice of heaven for lovers of sweet treats. The boutique ice cream parlor serves up an assortment of offbeat sorbet and gelato. The flavor infusions are reinvented on a daily basis by its owner Jessie Oloroso. The craft pastry chef opened the dessert gem after supplying her masterpieces all over the town to Chicago's best restaurants and chefs.
Jessie's eccentric gelato flavors are particularly enthralling – especially in unique ingredient combos. The locals also prize them for their vibrant colors and silky-smooth texture. You cannot simply go wrong with any of the gelato flavors at Black Dog, be it goat cheese, cashew caramel, delicious malted vanilla, or lemon toasted marshmallow.
The display counters feature small batches of innovative and traditional artisanal flavors. Customers can catch the magic behind the flavors right in front of them. Sous-chefs whip up delectable gelato and sorbet live in Black Dog's open kitchen.
One item you don't want to miss out on when you visit the ice cream shop is their signature root beer float. This unmistakably authentic summer refreshment isn't your ordinary root beer float. It's a boozy yet super-creamy cocktail of milk stout gelato and Goose Island root beer. Iced Turkish coffee — need we say more?
Keep your eyes out for fascinating collaborations between Black Dog Gelato, pop-up restaurants, and local foodies. Its team-up with Glazed & Infused saw curious Chicagoans enjoy limited-edition creations like gelato doughnut sandwiches. This spot accepts only cash – leave your plastics at home!
Location
859 North Damen Avenue
Chicago, IL 60622
2. Margie's Candies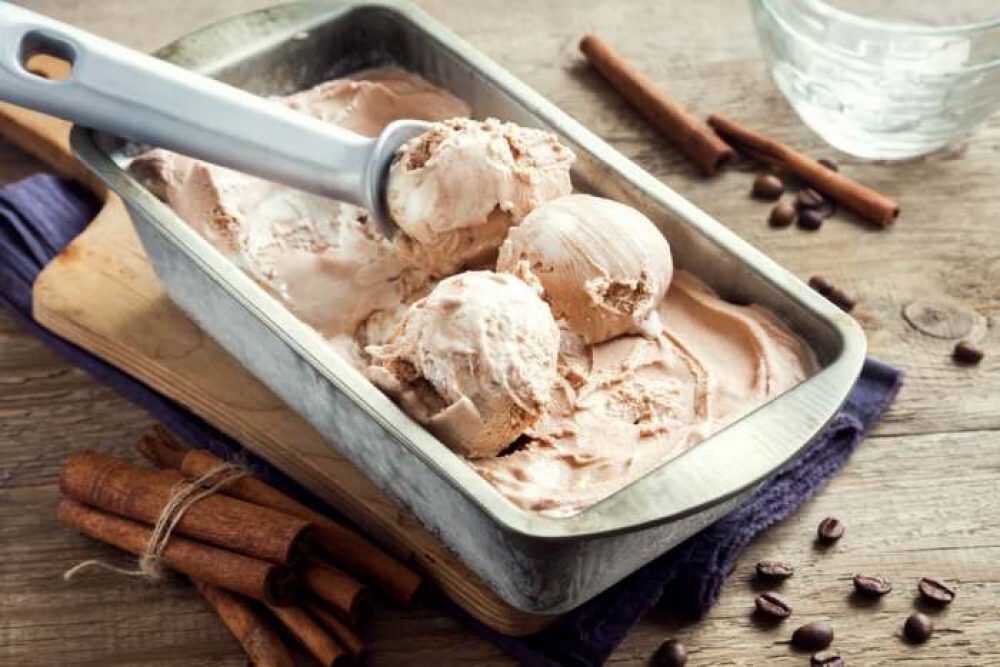 Best for – A nostalgic ice cream experience packed with fudgy sundaes
Walk into Margie's Candies, and you'll be instantly charmed by its kitschy and nostalgic vibe. This undisputed crown jewel of Bucktown first swung its doors open in 1921. Its long and colorful history is marked with juicy tales of famous customers like mob crime maestro Al Capone and the all-time favorite rock band, The Beatles. The Fab Four graced the ice cream parlor after serenading Chicagoans with its chart-bursting number, Comiskey.
Everything about Margie's Candies screams vintage ice cream parlor. The shop's interior itself seems like it hasn't been retouched since the unceremonious split of The Beatles in the '70s. Customers enjoy their super-sized servings of splits and sundaes in a retro ice cream shop decked with a rustic candy counter, old-school music machines, and comfy banquettes.
The vintage feel lures customers in droves to Margie's Candies. Saucers brimming with caramel/chocolate sauces, paper doilies, and fancy silver trays bring back fond memories for loyal fans. The display shelves also pay homage to the shop's 70s heydays, packed with the Beatles memorabilia.
Regarding the flavors, Margie's Candies isn't exactly the cream of the crop. But vintage beats innovative 100% of the time. Tenderly crafted sundaes are undoubtedly the highlight of Margie's, with rich and silken smooth whipped cream paired with thick, soul-warming fudge. You won't really go wrong with the classics here – think a barrel-wheel-sized banana split, which is chock full of vanilla, strawberry, and chocolate ice creams, alongside crushed peanuts, whipped cream, and uber-thick hot fudge. 
Location
1813 W. Montrose Ave.
Chicago IL 60613
3. Lickity Split Frozen Custard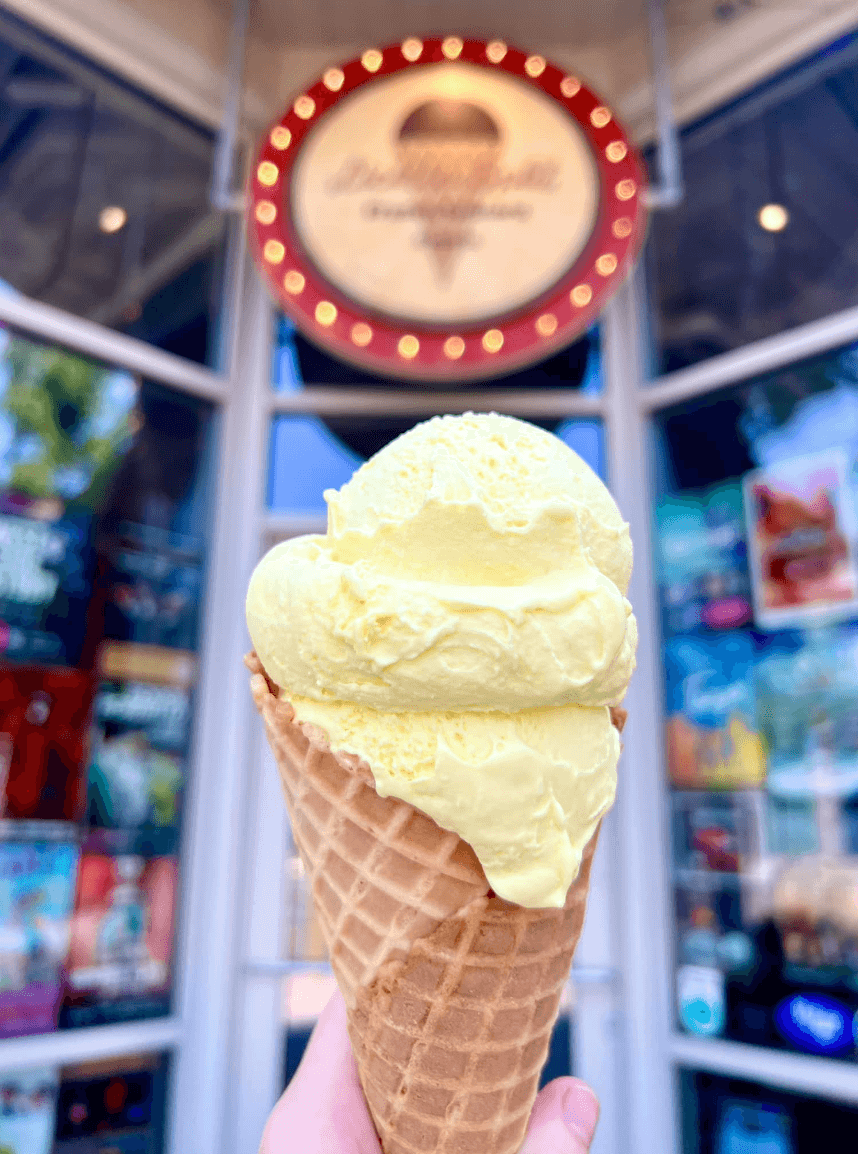 Best for – 'My Way' ice cream
When it comes to ordering ice cream 'my way' in the Windy City, it doesn't get any better than Lickity Split. As you may have already inferred from the tongue-twisting name, the ice cream spot offers a decadent menu of concrete, sundaes, frozen custard, and a bevy of other local sweet treats in a charming, timeless parlor.
Of course, there's more to the name. Lickity Split's banana splits powered by rich custard will surely knock your socks off. The ice cream shop has a sister outpost nestled in West Ridge. The duo serves an array of eccentric candies and other sugary favorites on top of their signature frozen custard.
We were particularly impressed by the churning process of the custard. It's surprisingly creamy and as rich as airy buttercream. If you go 'my way,' the custard will include one topping and your choice of flavor (vanilla, chocolate, or cookies & cream). The alternative is to get the custard whipped into concrete and sundae. A case in point is the OMG – a fusion of vanilla or chocolate custard injected with hot fudge and sprinkled with butter-peanut fudge brownie pieces.
Crumply good cookies and tasty cupcakes round out the sweet treat menu at Lickity Split. The Broadway shop opens every day from noon until 10 PM. Western Avenue location is closed Monday through Wednesday.
Locations
Broadway Location: 6056 N. Broadway Ave., Chicago, IL 60660
Western Avenue Location: 7000 N. Western Ave., Chicago, IL 60645
4. Scooter's Frozen Custard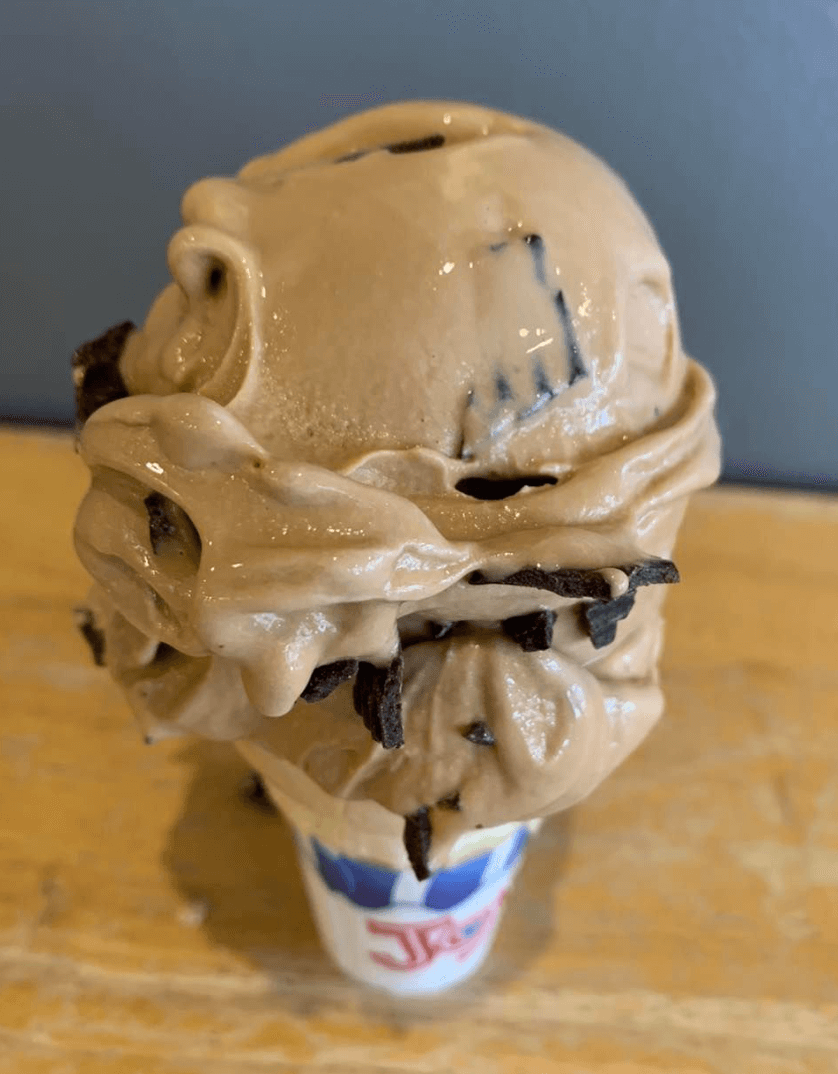 Best for – Chicago's best frozen-custard treats
Frozen custard is a Chicago delight. It owes its thick consistency that hits your mouth like buttercream to egg yolks whipped to creamy goodness at Scooter's. Frozen custard here is more velvety, warmer, and buttery-soft, which helps it marry well with a wide variety of toppings. It's just a perfect match for the concrete treatment.
No dessert shop does frozen custard quite like Scooter's. Tucked in a lively shop front, the ice cream parlor is well-known for incorporating local ingredients – milk, eggs, and butter – from family-owned farms in nearby Wisconsin. They transform these ingredients into uber-fresh treats that end up in the hands of happy customers as concretes and cones.
Flavors at Scooter's Frozen Custard rotate in and out on a regular basis. Customers can customize their cones and concrete with a dizzying range of seasonal flavors. Or sink their teeth into house specials like Strawberry Concrete, which brings together vanilla custard hand blended with whole strawberry topping.
Scooter's also serves Italian ice, hot dogs, and pies. However, if you're a purist, you'd be better off ditching these for a cream-laden chocolate or vanilla cone. We highly recommend ordering Boston Shake and topping it with a chocolate syrup sundae – it's easy to see why it's named Chicago's best milkshake.
Those craving something more indulging should order the banana splice. It's a creamy infusion of pineapple, banana, vanilla custard, strawberries, and your choice of nuts. It's large enough to share, but no one will roll their eyes at you if you down it all yourself.
Location
1658 W Belmont Ave.
Chicago, IL 60657
5. Jeni's Splendid Ice Cream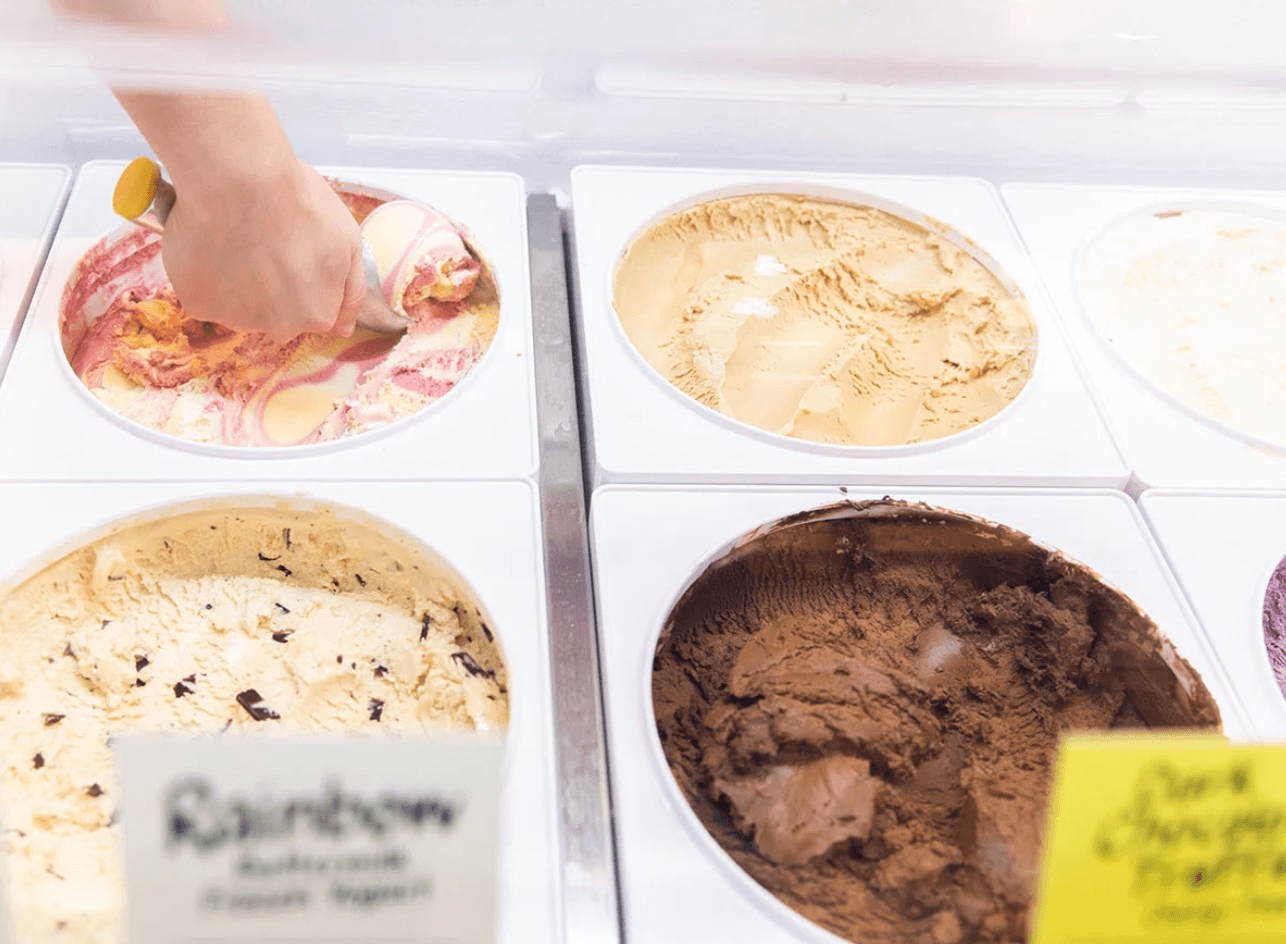 Best for – Culinary-inspired ice cream flavors
If you're looking for an ice cream chain that delivers drool-worthy experiences across all its Chicago locations, look no further than Jeni's Splendid Ice Creams. The Ohio-based chain made a foray into the Chicago ice cream scene in late 2013. Starting with its first dessert parlor in Southport, Jeni's Splendid now boasts more than 10 locations in Chicagoland.
What drives Chicagoans in droves to Jeni's scoop shops? The secret sauce is its culinary-themed flavors, not usually seen in most ice cream spots. Speaking of offbeat flavors, customers rave about their goat cheese or peach jam with red cherries and sweet cream biscuits. If these unconventional offerings sound too artisanal and intimidating, you can opt for classic scoops like milky chocolate, green mint chips, or cookies in cream.
But that is far from the best Jeni's has to offer in Chicago. The brand's creative take on flavor textures and combinations makes it stand out. They build their ice creams from a culinary craft base and layer quirky, unexpected flavors you'd normally find in restaurant dishes. It helps that the employees are more than happy to dish out samples.
Location
Multiple locations
6. Original Rainbow Cone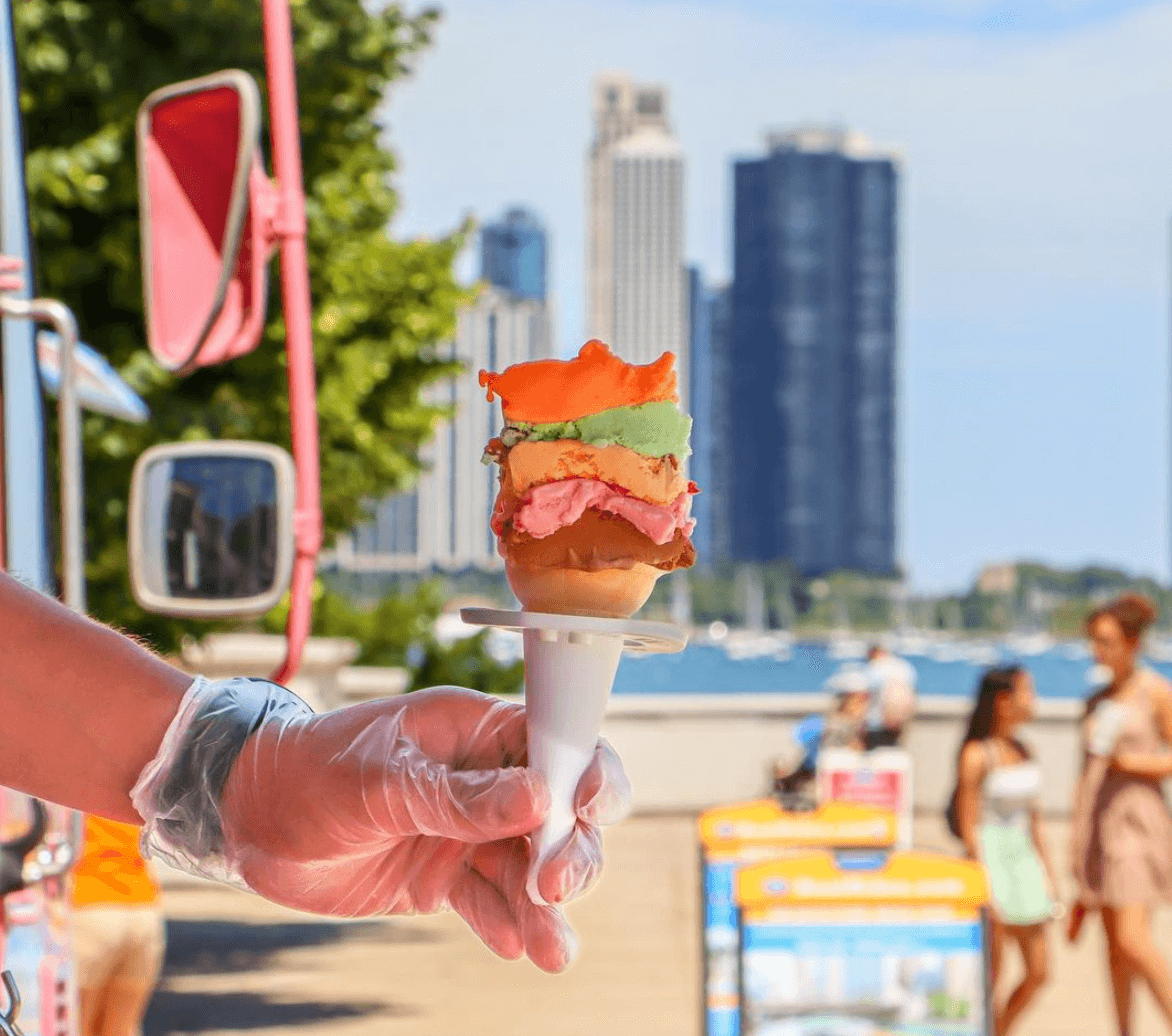 Best for – Five-flavor rainbow cone
Original Rainbow Cone has treated Chicagoans to sky-high cones packed with vibrant layers of signature ice creams for over 9 decades on the city's South Side. Established in 1926, the Chicago institution attracts crowds of locals and tourists alike looking to indulge their sweet tooth.
The iconic Rainbow Cone at Original Rainbow Cone stacks five colorful yet delicious frozen flavors. With orange sherbet, vanilla loaded with cherries & walnuts, pistachio, strawberry, and chocolate ice cream stacked atop a large rainbow cake cone, this classic will tickle every inch of your taste buds. 
The finished product is quite a sight – a cone showcasing every color of the ice cream rainbow for everyone to see. The flavors certainly live up to the hype, as well. If you ask the locals, the best way to enjoy this masterpiece is to ensure each lick sweeps through all layers of flavors.
In addition to its flagship South Side location, Rainbow Cone has other outposts in Skokie, Darien, Lombard, and Navy Pier, as well as a fleet of trucks that roam Chicago.
Location
9233 S Western Ave
Chicago, IL 60643
7. Shawn Michelle's Homemade Ice Cream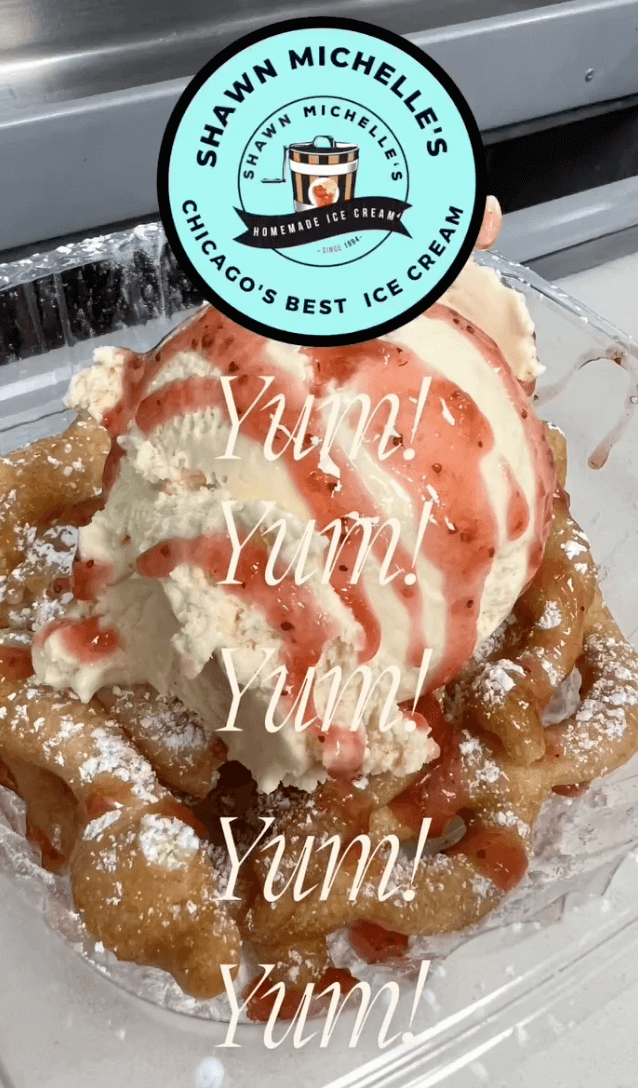 Best for – Hand-churned homemade ice cream
If you're after homemade ice cream flavors, you can't do better than Shawn Michelle's Homemade Ice Cream. It's the brainchild of the husband-wife duo of Yahya and Nataki Muhammad. The high-school sweethearts claim that their ice cream flavors were inspired by their childhood memories. It all started in Lakeview before they moved their shop to historic Rosenwald Courts Apartments in Bronzeville.
The lively ice cream parlor hand-churns their homemade frozen treats. The flavor selection is highly innovative and includes the owner's signature butter cookie, Jamaican rum raisin, strawberry supreme, and honey cinnamon graham cracker. Vegan options are available, too, including vanilla and raspberry cookies & cream.
Shawn Michelle's ice creams can be enjoyed with an ample serving of peach cobbler. This choice is topped with creamy and rich vanilla ice cream. You'll crave this ice cream combo forever once you try it once.
Location
46 E 47th St
Chicago, IL 60653
8. Kurimu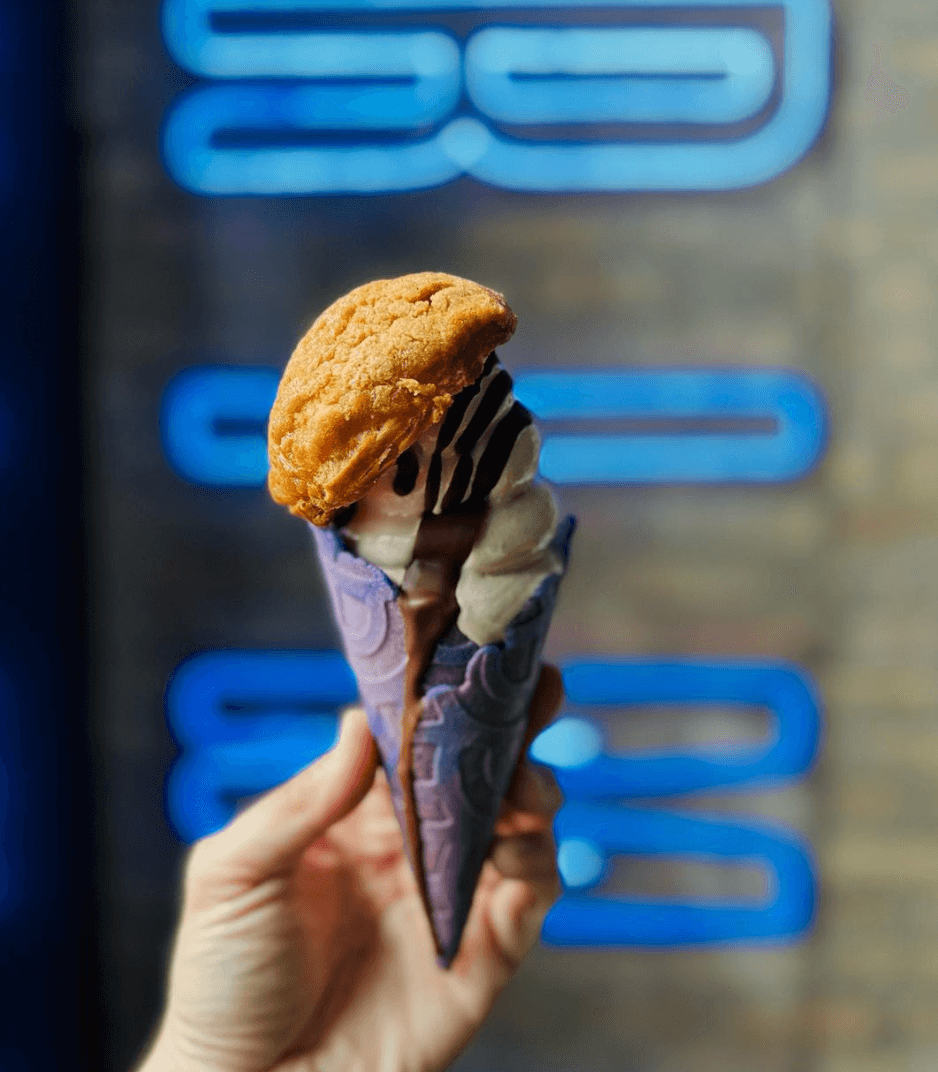 Best for – Ice cream and soft serve flavors with a touch of Japan
This Little Italy gem brings a slice of Japanese-style soft serve and ice cream to the heart of Chicagoland. Together with its sister location in Wicker Park, Kurimu serves up a rainbow of bright treats inspired by on-trend desserts of East Asia Pacific, most notably Korea, Taiwan, and Japan. The frozen favorites feature a rotating menu of exotic flavors, such as matcha, taro, and Okayama peach.
If you're feeling a bit fancy, you can have your ice cream or soft serve clothed in silver or gold foil. Pair your delicious ice cream cone with your favorite match tea, lathery Dalgona coffee, or boba milk tea. You can even get your ice cream sandwiched between Kurimu's signature warm melon buns – a type of Japanese moon-shaped sweet yet soft bread.
Treat your sweet tooth to the same treatment at Kurimu's secondary location at Wicker Park or its Schaumburg suburban outpost.
Location
1159 W Taylor St.
Chicago, IL 60607 
9. Legend Tasty House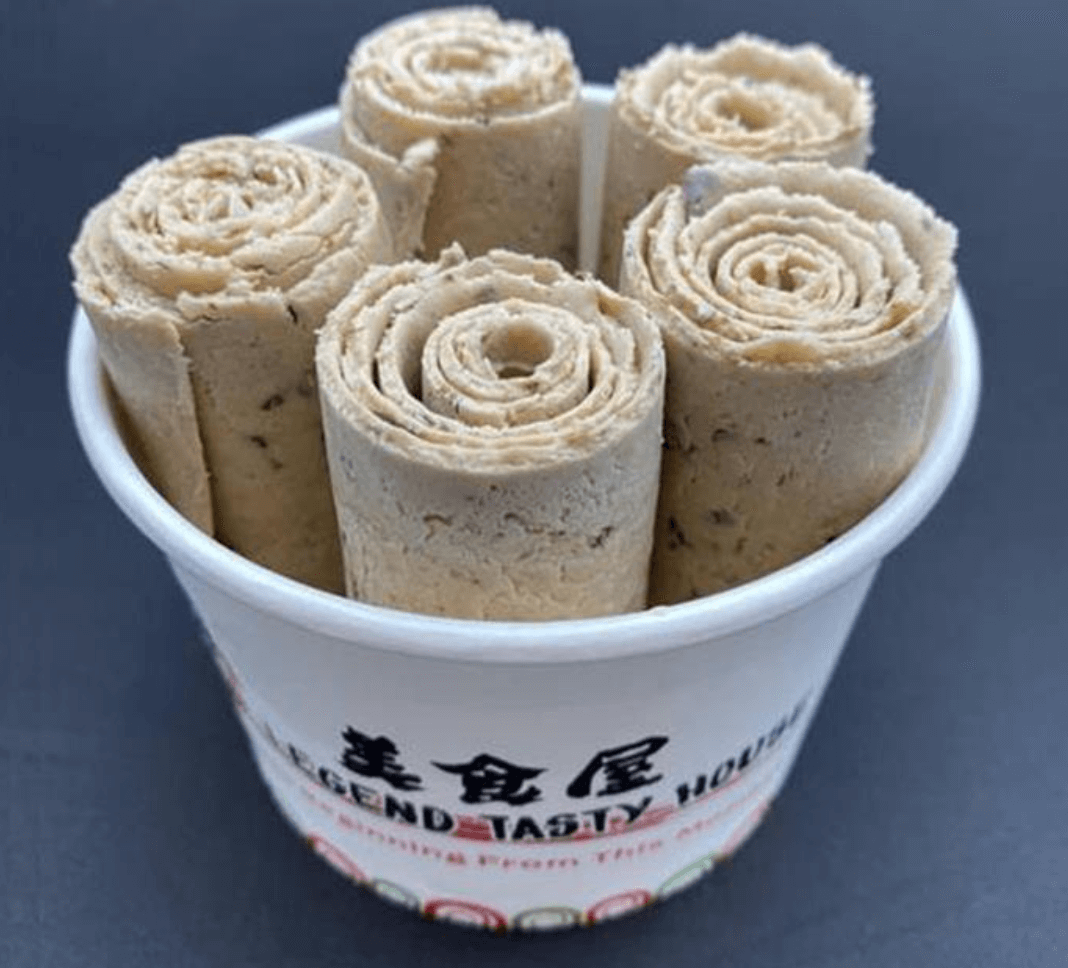 Best for – Best rolled Thai ice cream in Chinatown
This Chinatown crown jewel is the king of freshly rolled ice cream. If you remember, Thai-style rolled ice cream was introduced to us a few years ago, and Chicagoans can't seem to get enough of it. Legend Tasty House was actually the first to bring this ice cream style to Chicago.
The prepping process in the open kitchen is quite enthralling in itself. Legend's master workers hand-curl delicious ice cream portions right before your eyes. The choice of ice cream flavors is endless, including locals-favorites like key lime pie, double trouble (a blend of Nutella and Oreo), matcha queen (a fusion of strawberry and green tea), and other house originals. 
The workers finish off your rolled ice cream with fantastic mix-ins like chocolate chip cookies, Oreos, and fresh fruits. Aside from counter service, Legend Tasty House offers delivery via Uber Eats, DoorDash, Postmates, and GrubHub.
Location
2242 S Wentworth Ave
Chicago, IL 60616
10. La Michoacana Premium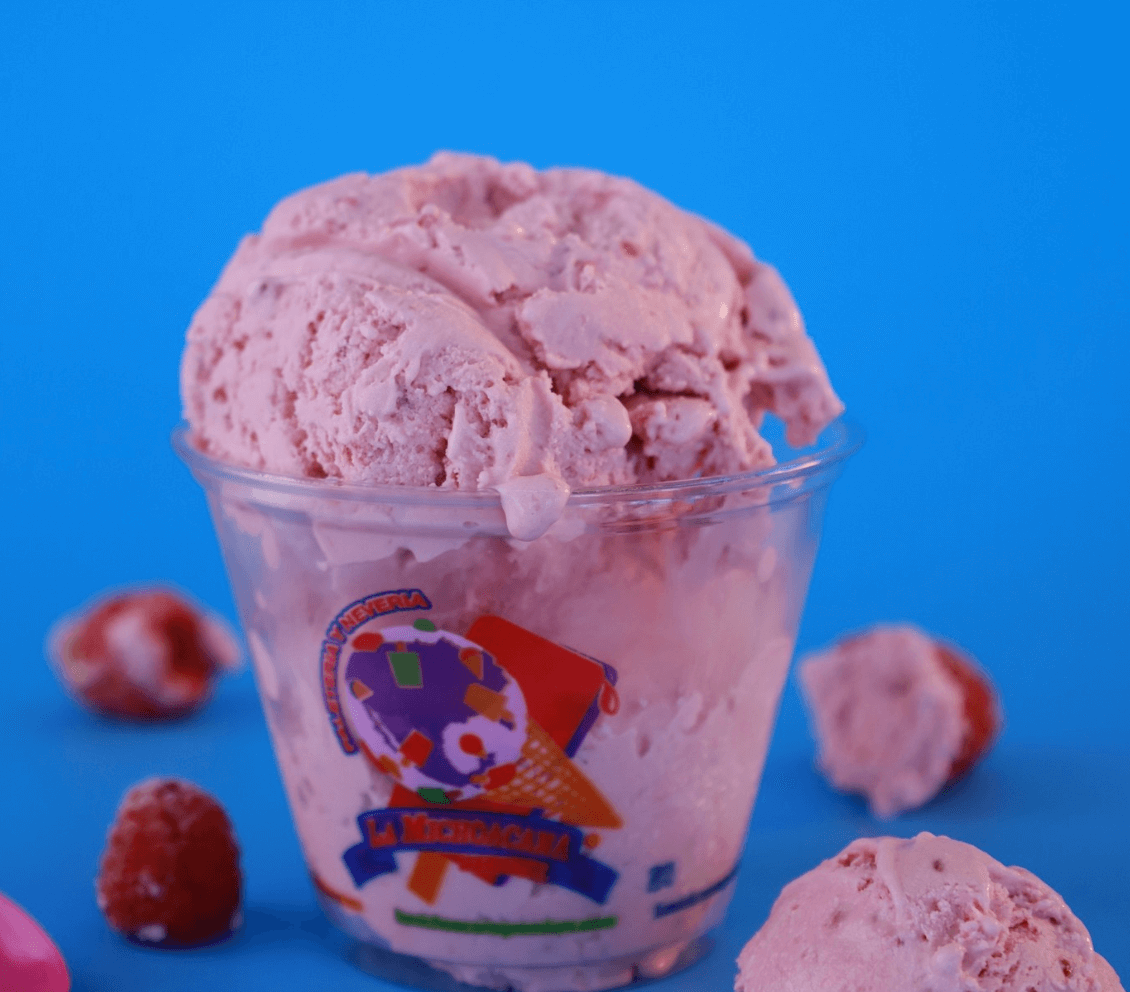 Best for – Mexican/Michoacan-style ice cream
Bringing a burst of flavors from Mexico's Michoacan state to Chicagoland, La Michoacana Premium – Del Panda boasts a highly-acclaimed recipe for hundreds of classic Mexican ice cream and delicious paletas. If your summer plans take you to Pilsen, this premiere paletería is a must-visit in the vibrant Chicago neighborhood.
The moment you walk into this cheery ice cream spot, your eyes will instantly be drawn to the colorful display case. It showcases various paletas in rich cream flavors like creamy pistachio, kiwi strawberry, and blackberry. The snack menu of nachos and elotes adds to the fun and charm of the shop.
We're pleasantly surprised by the Doritos taco. The nacho cheese-flavored chips feature hot sauce, pork rinds, avocado, and an assortment of other toppings. It's large enough to share with five pals before or after the ice cream.
Location
1855 S Blue Island Ave
Chicago, IL 60608
11. Eli's Ark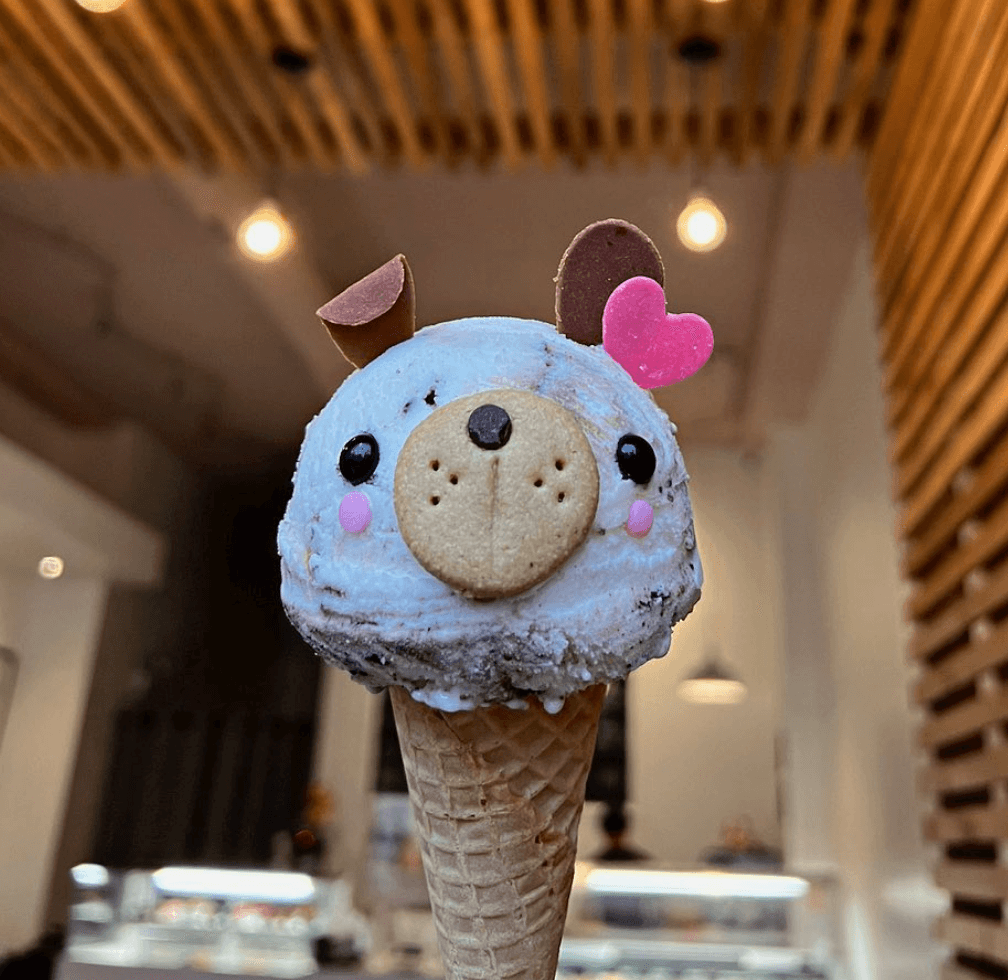 Best for – Instagrammable animal-shaped ice cream
Let's face it; there's an abundance of colorful and fun, playful ice creams around the Windy City, but the offerings at Eli's Ark are hands down the most Instagrammable. So, if you're looking for cute ice cream experiences to capture for TikTok or Instagram, you should head straight to this spot on North Avenue.
The ice creams at this mom-and-pop gelato hotspot come to life in cute shapes of animals. We're not kidding. The skilled team at Eli's Ark layer ice cream cones with toppings to magic up adorable shapes of your favorite animals – think cute koalas with blackberry eyes, a panda with small Oreo ears, or a pig with a pink marshmallow snout. And the best part? They are as flavor-packed as they are cute!
Location
1843 W North Ave.
Chicago, IL 60622
12. Pretty Cool Ice Cream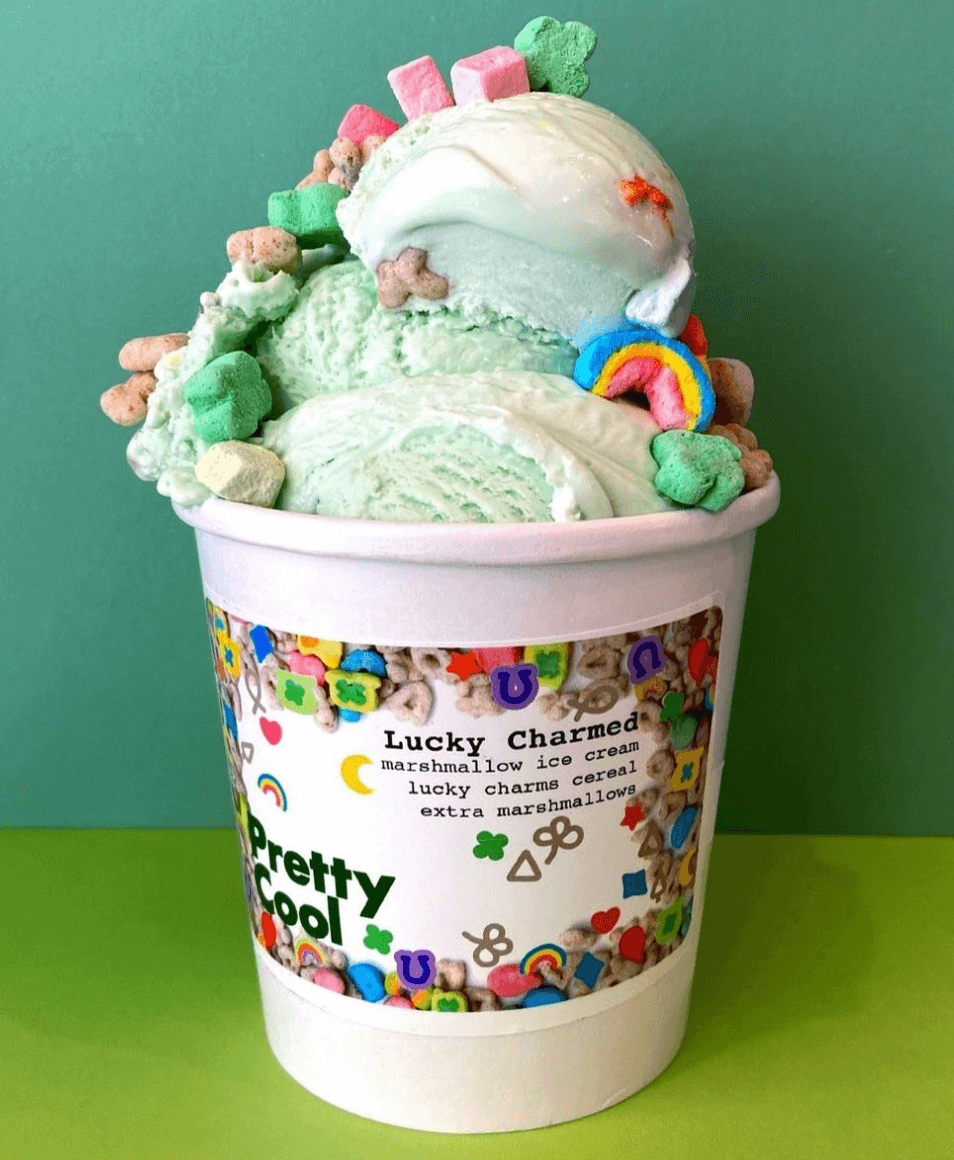 Best for – Ice cream bars on a stick
This cute ice cream shop was founded in 2018 by Publican's former pastry chef Dana Salls Cree and the owner of Bang Bang Pie & Biscuits, Michael Ciapciak. Nestled in bustling Logan Square, Pretty Cool Ice Cream offers an offbeat menu of frozen novelties – mostly ice popsicles, ice cream sandwiches, and ice cream bars on sticks.
This clever yet funky approach to a scoop shop sets Pretty Cool Ice Cream apart. Flavor combinations include caramel horchata crunch, coffee pretzel toffee, and peanut butter potato chips.
Location
2353 N California Ave
Chicago, IL 60647