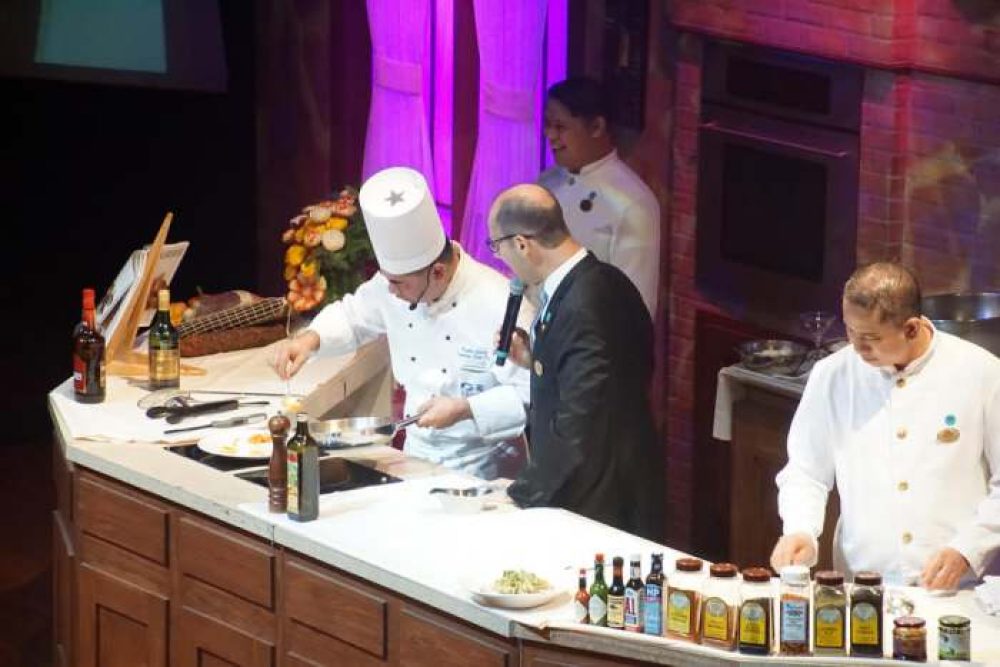 The James Beard Foundation® announced June 5th, at a ceremony in Chicago, the winners of the 2023 James Beard Restaurant and Chef Awards presented by Capital One. About two dozen lucky (and undoubtedly hardworking) chefs and restaurant teams around the country received one of the food world's top honors this month, three of them being from Chicago. 
More destinations to check out if you are a foodie
Honoring excellence across the culinary industry, from fine dining to casual gems in our communities, while also supporting and encouraging a more sustainable industry, the James Beard Awards are meant to promote and support culinary excellence throughout the country. 
If you need new recommendations about where to celebrate a birthday or to have a special night out with your significant other, you might want to add a few chef names to your list. 
You know that we always aim to bring you all the best things Chicago has to offer, from restaurants such as Tzuco, of celebrated chef Carlos Gaytán to the best breweries you could visit, if tasting beer is more up your alley. 
This year you have more destinations to check out if you are a foodie. Chicago restaurants, or a few of their chefs, took home the top prize in two categories of the James Beard Awards. 
Tim Flores and Genie Kwon of Kasama won the "Best Chef: Great Lakes" category that represented Illinois, Indiana, Michigan, and Ohio. The restaurant in Chicago's East Village neighborhood became the world's first Filipino Michelin-starred restaurant in 2022.
Damarr Brown of Virtue in Chicago's Hyde Park neighborhood won the crown of "Emerging Chef." Last year, the Windy City-native was named a Food & Wine Best New Chef in America for his work as Chef de Cuisine at Virtue.
1,500 guests in attendance to the awards ceremony
The winners were announced June 5th, 2023, during a live ceremony at the Lyric Opera of Chicago co-hosted by Eric Adjepong, chef, author, and host of Alex vs America; Esther Choi, chef and owner of mŏkbar and ms.yoo; Gail Simmons, author, producer, and Top Chef judge; and Andrew Zimmern, James Beard Award winner, TV personality, chef, writer, and social justice advocate. 
Approximately 1,500 guests were in attendance. Additional presenters included Mashama Bailey, James Beard Award–winning chef and restaurateur, The Grey; Chris Bianco, James Beard Award-winning chef and restaurateur, Pizzeria Bianco; Monti Carlo, TV personality, food writer, and host of the Food Network's Help My Yelp; Sarah Grueneberg, James Beard Award-winning chef and restaurateur, Monteverde; Tahiirah Habibi, sommelier, founder of The Hue Society, and James Beard Awards Committee member; Carla Hall, cookbook author, chef, and TV personality; Tanya Holland, chef, author, James Beard Foundation trustee, and Awards Committee Chair; and Erick Williams, James Beard Award-winning chef, and restaurateur, Virtue Restaurant; among others. 
"Congratulations to the exceptional winners of this year's Restaurant and Chef Awards—whose incredible achievements and dedication to culinary excellence have left an indelible mark on our industry," said Clare Reichenbach, CEO of the James Beard Foundation. "As we celebrate, it's important to acknowledge the significant work that these accomplished restaurants and chefs have done to push American food culture forward—using their immense creativity, passion, and talent to create extraordinary experiences on behalf of others. Thanks to them, our food future is bright, indeed." 
Remarkable talent and extraordinary diversity of gifted chefs
The food industry representatives all agreed this year's nominees and of course winners were all remarkably talented and exquisite chefs, while they were grateful to have been given the opportunity to showcase their culinary prowess.
"As we celebrate the second year of the new awards process, we were thrilled to witness the remarkable talent showcased by our 2023 nominees and winners, who represent the true diversity of gifted chefs and outstanding restaurants that exist across the industry," Tanya Holland said. "I am deeply appreciative to the committee members for their thoughtful deliberations that were instrumental in recognizing and honoring some of the brightest and most innovative minds in our industry." 
"On behalf of the committee, we are excited for all of this year's Restaurant and Chef Award winners," said Adrian Miller, Restaurant and Chef Awards Committee Chair and Allecia Vermillion, Restaurant and Chef Awards Committee Vice-Chair. "We are thrilled to celebrate excellence exemplified by the quality and diverse restaurants and chefs who play a pivotal role in shaping our country's vibrant culinary landscape." 
"As a chef, it is a privilege and an honor to co-host this year's Restaurant and Chef Awards," said Adjepong. Added Choi: "Thank you to the Beard Foundation for giving us this opportunity." "To play a key role in celebrating our fellow chefs and restaurateurs has been such a joy," said Simmons. "Congratulations to this year's winners. Your work makes us proud to be a part of our country's independent restaurant industry," concluded Zimmern. The voting process for all Restaurant and Chef Award categories can be found here, and the process and eligibility for each category can be found on the Awards' policies and procedures page, as well as here. 
2023 James Beard Restaurant and Chef Award Winners 
The James Beard Awards, considered to be among the nation's most prestigious honors, recognize exceptional talent in the culinary arts, hospitality, media, and broader food system, as well as a demonstrated commitment to racial and gender equity, community, sustainability, and a culture where all can thrive. Established in 1990, with the first ceremony taking place in 1991, the Restaurant and Chef Awards is one of five separate recognition programs for the Awards. They "celebrate excellence across a range of experiences—from fine dining establishments to casual gems, and emerging talent to established masters," the foundation says.
Other big winners of this year included restaurants in Philadelphia; Portland, Oregon; Washington, D.C.; Kansas City, Missouri; Los Angeles, and Honolulu.
For the entire list of the 2023 James Beard Award winners, click here.