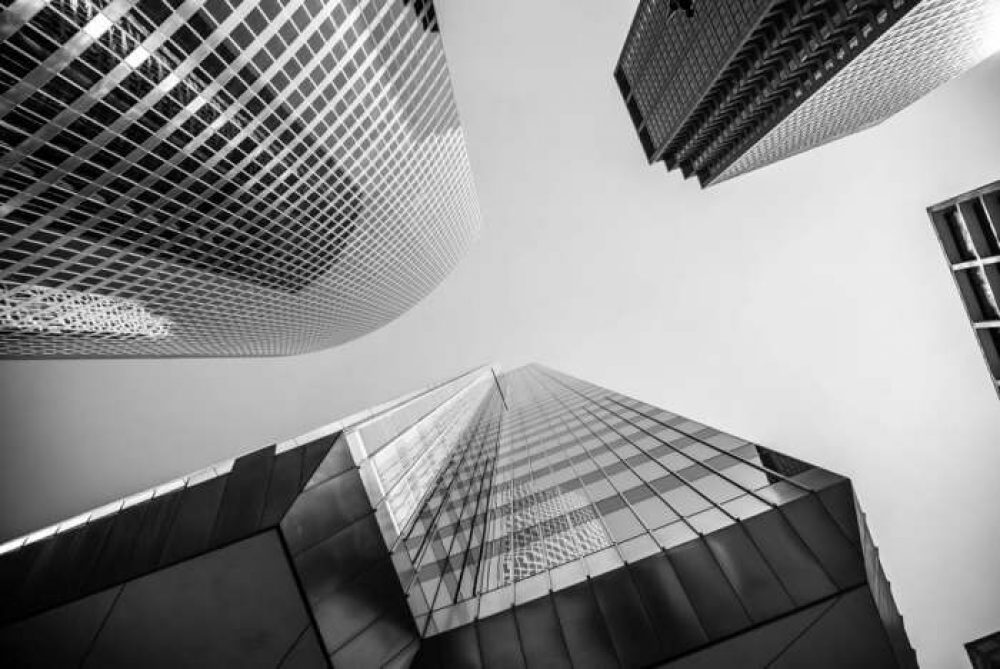 Pushed back by the coronavirus pandemic, the $6 billion Sterling Bay's Lincoln Yards megadevelopment is set to break ground this October on an eight-story building which is intended to help transform Chicago into a major life sciences hub.
An ambitious project for Sterling Bay and the local community
Sterling Bay, which is redeveloping the 53-acre former industrial site on the North Side, announced September 30th it had closed a $125 million loan from Bank OZK to start construction on a 280,000-square-foot life sciences building at the south end of the mixed-use development. After months of pandemic-induced delays, this is good news for Sterling Bay and the local community,  since after securing this substantial loan the company can begin construction on the Fulton Market office space.
"This particular building is critical to not only the Lincoln Yards development as a whole, but also to the city of Chicago," said Suzet McKinney, director of Sterling Bay's life sciences division. "We are working diligently to raise Chicago as a major life sciences market."
This new building Sterling Bay has begun work on at Lincoln Yards after landing the $125 million construction loan is the first step in a long-awaited $1 billion first phase of the sprawling North Side megaproject. The new approval for this project shows investors' bullish attitude towards new real estate development in the Windy City. At a time when more and more homes are selling fast in the city (check out this resource for why that is the case) it is of little surprise that this project is progressing at full speed. 
42,000-square-foot floor plates and a tenant amenity space and fitness center 
The developer, which has partnered with Chicago-based real estate private-equity firm Harrison Street and the investment arm of JPMorgan Asset Management on the new project, won City Council approval for the 14.5 million-square-foot Lincoln Yards project in early 2019.
The 320,000-square-foot building, called Ally, is expected to be completed by spring 2023 along the south side of Concord on the west bank of the Chicago River. 
The glassy new building will include 128 feet of frontage along the river, 42,000-square-foot floor plates and a tenant amenity space and fitness center on the building's first and second floors, according to a website detailing the project. We do not know if there is going to be a rooftop bar on the premises, but one can always dream. Meanwhile, whether you have a business trip or a vacation, and want to be sure you have a local hangout stop that's conveniently located close to your hotel, you can choose one of the Chicago hotels with rooftop bars, which we gathered in a list for your convenience.
Sterling Bay is betting on the local life sciences sector
The loan and groundbreaking are key steps for Sterling Bay as it looks to jump-start a 55-acre, mixed-use campus along the North Branch of the river between Lincoln Park and Bucktown. 
Sterling Bay has started early work on the new building without any tenants signed, but is confident it is going to find clients in the local life sciences sector that has lots of momentum. Demand from biotech and pharmaceutical companies for lab space in Chicago more than tripled between early 2019 and late 2020, according to brokerage CBRE, while venture capital flowing into those fields surged. That has prompted new life sciences-focused projects from developers such as Sterling Bay and Dallas-based Trammell Crow, which are betting local biotech startups that are born at local universities will grow in Chicago if they have the high-quality lab space to do it. Sterling Bay has already had leasing success at a smaller life sciences building in Lincoln Park at 2430 N. Halsted St., where tenants include molecular engineering technology company Evozyne, neurological disorder research firm Vanqua Bio and gene therapy-focused Northwestern spinout Exicure.
Good business opportunities for commercial real estate brokers
The new construction means equally good news for the commercial real estate market. We know that real estate can be a real headache for your company to deal with. That's why excellent Chicago commercial real estate brokerages exist and we made a list of our top picks. 
Commercial real estate is a property used exclusively for business purposes. You've mostly likely spent plenty of time in commercial real estate, from your office, to the stores you enjoy to shop at. Commercial real estate can include small storefronts or giant malls. Even manufacturing plants count as commercial real-estate. Commercial real estate is often leased to income generating businesses, but larger companies can also sell or buy their space. The buildings are providing a service or product for commercial use. So, basically, the new huge building, with its 42,000 square foot floor plates, is going to provide new business opportunities for commercial brokers in Chicago. They typically charge between 2-8 percent of transaction price, since the work that goes into selling, buying, or leasing a commercial property is significant. There are plenty of factors that affect the pricing for Chicago commercial real estate brokerages. Usually, selling empty land may prove tougher than an improved property, but in Chicago, land in the right spot may not be as much of a hassle. And when it comes to selling or leasing real estate in a space like the one Sterling Bay is building, all bets are on.