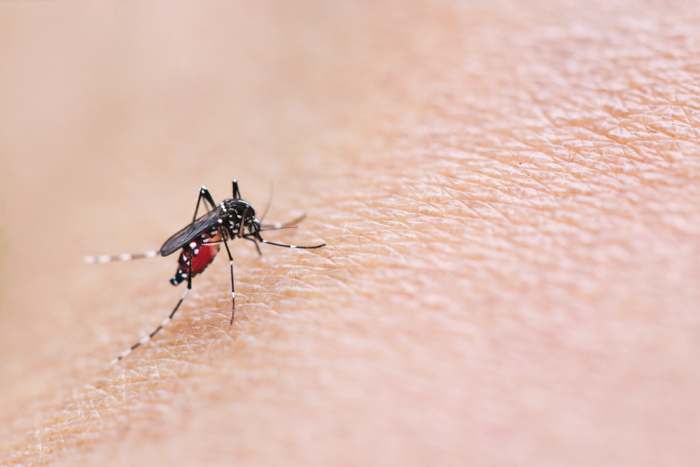 It may pale in comparison to the damage being done by Covid-19, but the West Nile virus has just claimed its first victim in Illinois. This rare virus has been seen in and around the state for the last couple of years. Now the virus looks to have taken its first victim in Chicago this year.
In the limited information which was released, we have learned that the person fell ill in September. Following extensive medical intervention, the patient tested positive for the West Nile virus. Beyond that and the fact that the individual has now died, the Illinois Department of Public Health hasn't released any additional information.
Understanding What The West Nile Virus Is
Primarily transmitted by mosquitoes, the West Nile virus is actually one of the leading causes of mosquito-borne diseases in the US. Last year, Illinois alone reported 28 cases of the virus in humans, and there was a single death. In addition, 46 counties reported a bird, horse or human testing positive for the virus.
Many people who contract the virus have no symptoms. However, about 20% will come down with symptoms, which can consist of a rash, diarrhea, headache, body aches and joint pains.
It is believed that only one in one hundred and fifty people have severe symptoms. More serious issues include muscle weakness, kidney disease, severe fatigue and issues involving  the central nervous system.
Waiting For Winter
It is widely expected that any issues relating to the virus dissipate by the time winter comes. During the harsh, cold months, the mosquitoes die or go dormant, stopping the spread of the virus. And though winter is just about here, Illinois Department for Public Health director Dr. Ngozi Ezike said the following in a statement;
"Although we are already into fall, West Nile virus remains a risk until the first hard frost. It's important for everyone to continue taking precautions such as using insect repellent, wearing long sleeve shirts and pants, and staying indoors between dusk and dawn."
Looking After The Vulnerable
Much like the novel coronavirus which is sweeping the country, it is the older generation who are most at risk from seeing serious symptoms from the West Nile virus. Those over the age of sixty, those with underlying health conditions, and people who have had organ transplants are all at higher risk.
It should be noted, however, that unlike Covid-19, this is not a virus that can be passed from one human to another. There is also the need to put this into perspective. The twenty-eight cases which we have seen of the West Nile virus is very different from the tens of thousands of Illinoisans infected by Covid-19.
As it stands, Illinois has so far seen eight thousand, nine hundred and ten deaths as a result of the pandemic, reminding us that though the West Nile virus can be serious, we should all wear masks, socially distance, and wash our hands.
Looking After Yourself to Avoid West Nile Virus
Health officials in the state have laid out the following guidelines to help prevent further cases of the virus:
Reduce by eliminating or refreshing all sources of standing water each week; repair or replace screens that have tears or other openings.
Repel by wearing shoes and socks, long pants and a long-sleeved shirt when outside, and apply insect repellent that contains DEET, picaridin, oil of lemon eucalyptus, or IR 3535.
Report locations where you see water sitting stagnant for more than a week such as roadside ditches, flooded yards, and similar locations that may produce mosquitoes. The local health department or city government may be able to add larvicide to the water, which will kill any mosquito larvae.
You can find much more information on this topic directly from the IDPH website, which has a section specifically for this virus.
It is important that this year, more than most, we all take active steps to improve both our physical and mental health. We are facing enormous challenges, but we can get through them together.