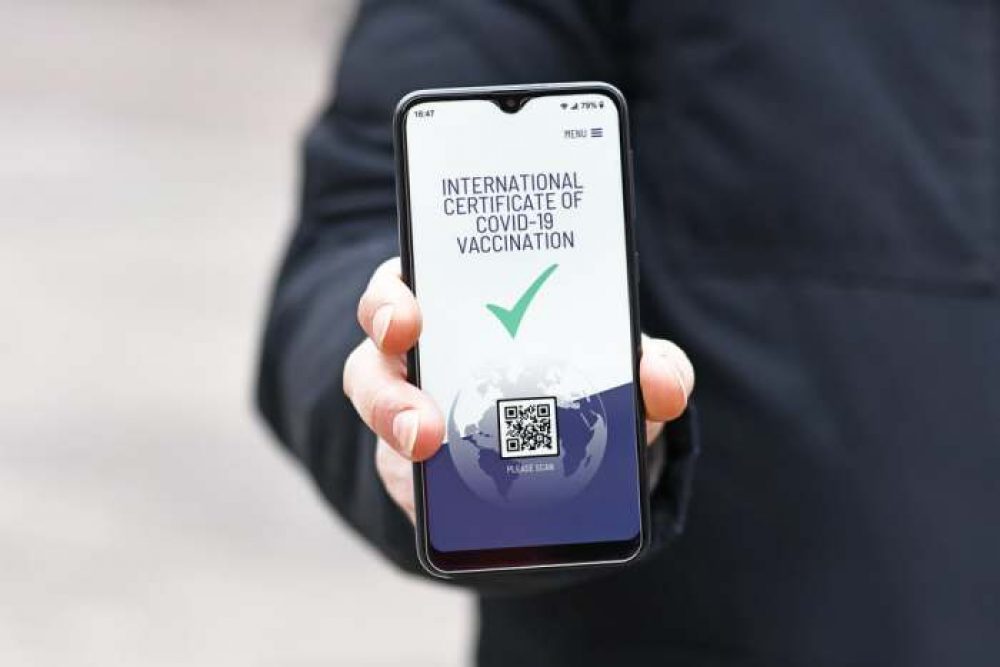 After remaining dark for more than a year due to the COVID-19 pandemic, Chicago area music clubs are now taking measures against a new wave, requiring vaccination proof or a recent negative COVID test, in an effort to protect their staff and their clients. And although the conditions they impose are deemed necessary by most, there are quite a few protesters as well.  
Our favorite events are coming back later and in different conditions
Chicagoans are getting their favorite events back this summer, although some come later than usual. Like many others, the Millennium Park Summer Concert Series is getting off to a late start this year, its 10 shows being scheduled to unfold starting August 2nd until September 16th. The Music Box Theatre at Gallagher Way screening series of blockbusters started July 14th with Wonder Woman and continues throughout the summer, until September 29.
Many bars and restaurants in Chicago have already started to only allow in vaccinated clients and introduce mask wearing policies, as more and more people get infected with the Delta variant of the coronavirus. Some are requiring their clients to wear masks and even show proof of having been fully vaccinated if they want to eat or drink inside.
20 Chicago music clubs took measures to protect clients, artists and staff
Though Chicago and the suburbs lack an overall mask mandate or proof-of-vaccination requirement to have access in bars, gyms, performance halls and cinemas, if you want to live music shows indoors, you'll likely need to show proof you are fully vaccinated. 
But if businesses in the dining industry took separate and different measures, many neighborhood live-music locations that were the first to close and last to reopen are showing an united front.
Nearly 20 Chicago music clubs — Metro, Empty Bottle, the Hideout, Sleeping Village, Thalia Hall, Schubas Tavern, Lincoln Hall, City Winery, Kingston Mines, Hungry Brain, Constellation, Winter's Jazz Club, Beat Kitchen, Subterranean, Concord Music Hall, Gman Tavern, Cole's, Golden Dagger, Radius plus Evanston's Space and Arlington Heights' Hey Nonny — will require proof of full vaccination for admittance. (As an alternative, Empty Bottle, Thalia Hall, City Winery, Concord Music Hall, Beat Kitchen, Subterranean, Radius and Space also accept proof of a negative COVID test within 72 hours prior to entry.)
Many of the venues require clients to also wear a mask during the show. When they reopen later this year, Patio Theatre and Avondale Music Hall will require proof of vaccination or confirmation of a negative test. Some clubs even extend their measures to cover outdoor events.
Venues are already enforcing the new rules
People who came to see Patti Smith play her first concert since March of last year, had to show proof of vaccination or of a negative COVID test taken 24 hour before to be able to enter Out of Space at Canal Shores Golf Course in Evanston. Those procedures might be applied for future events,  such as the Pitchfork Music Festival and Riot Fest in Chicago, and the second phase of Out of Space in Evanston, all scheduled for September.
In late July, proof of vaccinations or a recent negative COVID test were also required to participate in Lollapalooza in Grant Park.
Space partner Dave Specter says the meticulous screening that greeted showgoers at Out of Space  "is definitely a priority". Their aim is to be as  "responsible and conscientious about that as possible, especially at a large outdoor event with more than 4,000 people."
When it reopened late July, Bucktown's venerable Hideout, which has staged all its shows outside, also applied a proof-of-vaccine policy. "We've always requested for every single show verification of vaccination for customers, artists and staff — and masks when people come inside to use the bathroom," says co-owner Katie Tuten. 
Safety is a priority, although not everyone agrees
Many of the venues which are asking for either proof of vaccination or a negative test belong to the Chicago Independent Venue League (CIVL), which has declared they are "committed to creating a safe environment for our patrons, staff and performers", urging everyone who is able to get vaccinated. 
Even though they are criticized, especially on social media, for the measures they have taken, all venue owners or administrators declare they put public safety first, and even asked their staff what they should do, especially since the government has not been very clear. "We needed to put public health first," says Metro, Gman Tavern and Smartbar owner-founder Joe Shanahan. "It started with a conversation with my staff. They are my stakeholders. We said, 'What are we going to do?' It was resoundingly positive. From bartenders to DJs to security, everyone's on board."
The democratic approach was also used by Empty Bottle, which reopened in June and kept capacity lower than allowed until its first Lollapalooza after show in late July. They polled the staff to decide what to do and most agreed to require proof of vaccination or a negative COVID test within the past 72 hours. All members of staff will be masked, Empty Bottle venue and bar manager Tim Gurnig noted, adding that he wished experts provided clearer guidance on the matter.
"You can't win on this," Gurnig says. "It is frustrating that the government at every level is slow. We would have loved to have seen the decision come down from the government. We're not immunologists, doctors or scientists. We are rock people. Some people don't think we are going far enough and that we should drop the proof of a negative test. But sometimes, people cannot get vaccinated for medical reasons, and it is not our place to know or judge."
But judgment on social media has become a popular pastime for some angered by the clubs' policies. And while many patrons have voiced approval for proof-of-vaccine policies, the negative reactions seem louder.