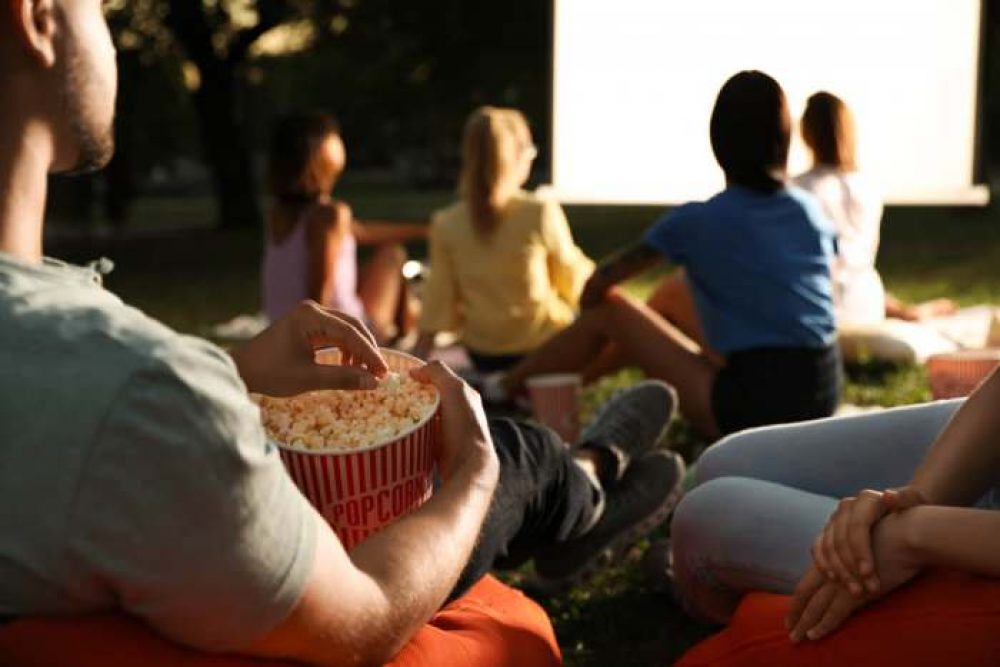 Fans have been coming back to Wrigley Field for Cubs games since April, but now even those who are not necessarily into sports have a reason to come into Wrigleyville. After it has been limiting events for more than a year, Gallagher Way — the plaza right next to Wrigley Field—invites Chicagoans to various free summer attractions, from Music Box Theatre-run movie screenings to art markets and concerts.
A movie and a snack, or a full meal beforehand
The Music Box Theatre at Gallagher Way screening series of blockbusters starts July 14th with Wonder Woman and continues throughout the summer, until September 29, with titles like Men in Black, Bring It On and Hocus Pocus. You can bring your own food to the show, or take advantage of the nearby restaurants (like Big Star and Jeni's Ice Cream) for carry-out meals. If you are not sure whether you will find a place to sit, since more and more people come out after the pandemic restrictions, Gallagher Way is also offering reserved seating tickets—which include ice cream from Jeni's and a snack—that you can claim online in advance, for a $25 fee.
If snacking on a picnic is not your cup of tea, you might schedule a dinner either before or after your event or movie. 
The Windy City is famous for many things, including breathtaking architecture, sports life, festivals, 1920s gangsters, and Fortune 500 companies, but it's the Chicago food scene that really makes the city unique. Chicago is one of the best cities for culinary experiences, offering a variety of unmistakably Chicagoan dishes as well as global eats and a wide range of wonderful restaurants, so of course, we have compiled a list of the best dishes and must-try restaurants Chicago has to offer. 
Events for every age and preference
If you are not into seeing some movies you have already seen before, there are other attractions. You can try the free outdoor fitness classes starting July 5, or the weekly French Market (an extension of the food hall attached to Ogilvie Transportation Center) on Thursday, from July 15 through September. There is something for every age: the child-oriented  Wiggleworms morning music classes from the Old Town School of Folk Music  are available  every Tuesday from July 6 till September 28.
There are some events which only happen once or twice, so you have to keep an eye out for those. The Wrigleyville Art Market, with its 50 artists presenting their work reflecting the themes "Made in Chicago" and "My Kind of Town", will run on July 31 and August 14. For music lovers who also want to spend time with their families,  the Rock and Roll Playhouse band will perform two family-friendly concerts, focusing on different moments throughout rock history, on August 1 and August 29. 
Vaccinated without a mask, or unvaccinated, but wearing one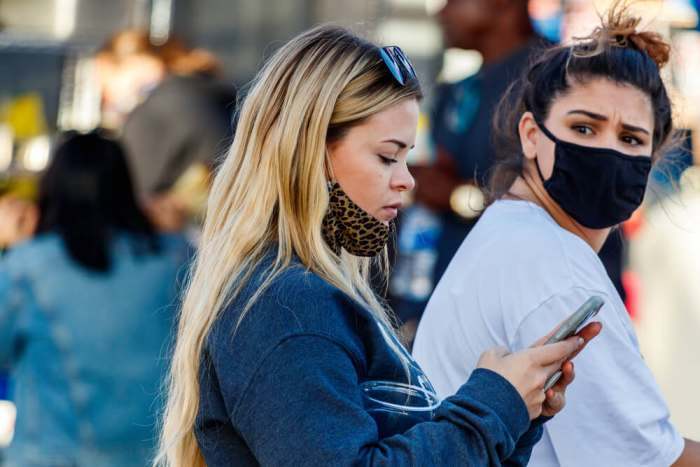 If you want to plan one or more nights out to Gallagher Way, all you have to do is plan ahead, check out the complete Music Box Theatre at Gallagher Way lineup and a full rundown of events, times, and schedules on Gallagher Way's website. Also, be warned: Masks are required if you are not vaccinated against COVID-19, but you can go mask-free if you've gotten your shots. 
The vaccine will come in handy if as desired we get our summer and autumn festivals back. In an interview with iHeartRadio, Perry Farrell, Lollapalooza's co-founder, sounded hopeful about a 2021 edition, although the specifics would have to be adapted to the pandemic conditions. One of the many festivals Chicago usually hosts during summer and early autumn, Lollapalooza hasn't announced potential 2021 dates or a lineup, but festival co-founder Perry Farrell said there's a distinct possibility we could enjoy the event in some capacity this summer. In a recent interview with iHeartRadio, Farrell explained, "If we can all stay on course, get vaccinated, stay socially distanced and masked up, maybe—please God, maybe—we'll get to go to Chicago in early August in one capacity or another."
A hoodie and a cozy blanket, a must-have for a night out
Even if you are not a sports fan, you can still enjoy a nice jersey from one of Chicago's clubs, especially good on chillier nights while enjoying a movie outside. Where to find one, as well as other cool gift ideas for yourself or your loved ones? It's simple, we thought of it and put together a helpful list of the best Chicago gifts. Whether you want to send a gift to an out-of-town friend or you're shopping for a loved one in the city, Chicago plays host to some of the most thoughtful and unique gifts, experiences, and souvenirs. 
Another cool item for both travel and outdoor events lovers is the travel blanket. It has become an essential item for anyone flying to their destination, especially frequent flyers, especially since the news spread about the unhygienic nature of airline blankets. The reality is, not purchasing your own travel blanket often means you are cuddling up in someone else's germs, especially if your flight isn't the first of the day. If this doesn't sound like something you want to endure on your next trip, there's no need to worry as we've curated a list full of blankets for you to choose from. Every option on our list provides something different to suit all different needs and personality types, so you're bound to come out with a few options on your list. Of course, this is a must-have not only for flying but also camping, van life, tiny house living, and any kind of outdoor activity. Bringing your blanket to an outdoor movie screening ensures you will not have to improvise when sitting down on the grass, with some snacks.