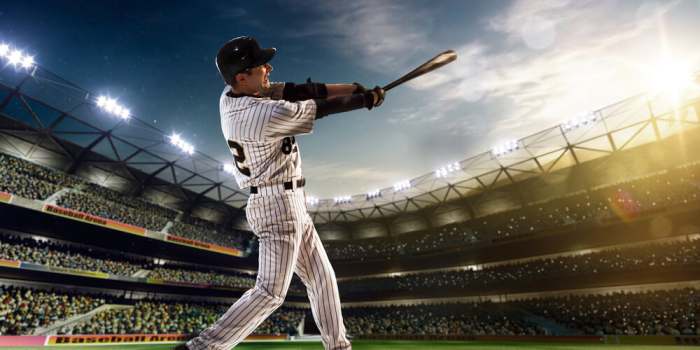 The Cubs and White Sox will welcome back fans at 20 percent capacity on Opening Day as Chicago's Covid positivity rate decreases and more and more people get vaccinated, the city has announced, March 8th,  plans to reopen Guaranteed Rate Field and Wrigley Field to fans, starting with each team's respective Opening Day in April, as part of the City's "Open Chicago" efforts. 
Fans can watch their favorite teams from the stands soon, says Mayor Lightfoot
Mayor Lori Lightfoot announced that both the Cubs and the White Sox will be able to welcome back fans at 20 percent capacity, with at least six feet between all parties. In compliance with the City's recovery plan, fans can expect to watch their favorite teams from the stands this season. The decision follows evaluation of Chicago's remarkable progress in recent months with recovery efforts resulting in eased restrictions on COVID19 mandates. Mayor Lightfoot, in partnership with the Chicago Department of Public Health (CDPH) and the Major League Baseball (MLB) Association, evaluated capacity and restrictions to ensure fans will have a safe and fun experience when they return to the ballparks this season. "As a diehard sports fan myself, I'm personally excited to have Chicago take its first, cautious steps toward safely reopening our beloved baseball stadiums to fans this season," said Mayor Lightfoot. "We're able to do that thanks to the commitment of our city's two great baseball franchises who continue to work in close partnership with Chicago's public health officials to find solutions that are not only safe, but offer a path forward toward safely increasing stadium capacity as we move closer into our COVID-19 recovery."
The measure will be really well received by the general public, since Chicago is a city with a long history of sports. In the earlier years of the city up until the mid-nineteenth century, men outnumbered women significantly in Chicago. This naturally led to a culture based around traditionally male pastimes, which of course meant sports of all kinds became very popular, which is now the case for all Chicagoans, men and women alike. 
8.274 Cubs fans will be allowed on Wrigley Field, April 1st, and it's not a prank
The Cubs will celebrate Opening Day on April 1 and will allow 8,274 fans in the stands as the team will play against the Pittsburgh Pirates. Masks will be required, all tickets will be digital, all concessions sales will be cashless and the park will institute a new sanitization process during and between games. Cubs season ticket holders will have an opportunity to secure tickets to games before they go on sale to the general public during the week of March 15. "We appreciate Mayor Lightfoot's leadership and share the City of Chicago's commitment to safely welcoming fans back to baseball," said Cubs Executive Chairman Tom Ricketts. "The return of fans is incredibly meaningful to our players, our City and the game we all love. Nothing can replace the energy and enthusiasm our beloved fans bring to the Friendly Confines each and every game. We're ready and excited for our much-anticipated Wrigley Field reunion."
Cubs fans are known to give their all for the team. Last summer, when the city of Chicago approved the team to set up seats on the rooftops across the street from Wrigley Field., people paid between $150 and $300 to see the matches. The team made efforts to provide to fans other ways of enjoying the game. On September 3, 2020, DraftKings and the Chicago Cubs announced they had joined forces. The move raises the profile of America's top-rated mobile sportsbook app as it becomes the Official Sports Betting and Daily Fantasy Partner of the historic baseball team.
8,122 White Sox fans will go back to the Guaranteed Rate Field on April 8th
The White Sox will play their home opener on April 8, playing the Kansas City Royals with a crowd of 8,122 fans. Masks will be mandatory, bags will not be allowed, all transactions within the park will be cashless and promotions like $1 hot dog night and post-game fireworks have been postponed until further notice. The White Sox has not announced when tickets will be made available, but fans can register for ticketing availability alerts. "We are proud of the important and historic role baseball plays in our country, offering respite during some of the most difficult times or in providing fans with a sense of comfort when circumstances seemed uncertain," said Jerry Reinsdorf, chairman of the White Sox. 
If you are a fan or you expect the visit of someone who will enjoy such a surprise, you have to watch closely the team's sites to be sure you will get tickets for the opening games. If you don't, however, there is always the possibility of getting them something from Wrigleyville Sports. Who would not appreciate going home with one of the teams' jerseys, for instance?
20% capacity and additional safety measures to ensure the fans remain healthy
Both Wrigley Field and Guaranteed Rate Field will assign dedicated entrances and exits to fans to minimize congregation and increase the number of restrooms available to guests. The 20 percent capacity limit could rise or be eliminated entirely, depending on Chicago's Covid positivity rates and vaccination efforts. In a release announcing the return of fans to ballparks, Chicago Department of Public Health Commissioner Dr. Allison Arwady reminded Chicagoans, "As our favorite places in the city reopen, it is important we remain vigilant and continue to follow the public health guidance so we can enjoy everything Chicago has to offer."
The ballpark reopening will start at 20% capacity with additional restrictions, and potentially open to more fans as vaccination and recovery efforts continue. 
Wrigley rooftops will also be open and will be required to follow the latest guidelines for bars and restaurants. "On behalf of Major League Baseball, I thank Mayor Lightfoot for her shared commitment to a responsible resumption of fan attendance in Chicago, under protocols designed to promote safety," said Major League Baseball Commissioner Rob Manfred. "The health of on-field personnel and our communities will remain the highest priority in our operations. MLB will continue to urge fans to follow best practices for health and safety in the fight against COVID-19." 
MLB, White Sox, and Cubs leadership have instituted several enhancements and operational measures designed to mitigate the risk of COVID-19 transmission in compliance with City mandates. These measures include:
Ballpark entry and amenity zones limited contact entry

Cashless concessions and retain additional restrooms per guest 

Reduced queueing time

Reconfigured indoor spaces 
Additionally, players, fans, associates, partners, and media can expect comprehensive screening and sanitization procedures based on the latest scientific guidance and data to provide a safe environment for everyone at the ballpark. All guests will be required to wear their masks. "With our COVID-19 numbers declining and our vaccination efforts successful and ongoing, this is truly a milestone for the city's reopening,"  said CDPH Commissioner Allison Arwady, M.D. "As our favorite places in the city reopen, it is important we remain vigilant and continue to follow the public health guidance so we can enjoy everything Chicago has to offer."