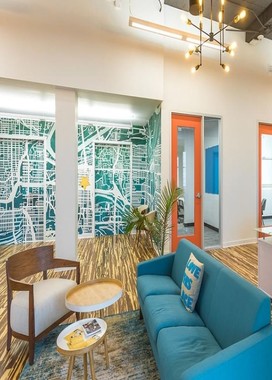 Expansive has its roots right here in Chicago, From their first building at 73 W. Monroe to their continued expansion, you'll find the right place to get work done! Unsure how often you will use an office? Not a problem. The Expansive Access pass allows you to reserve available private offices only when you need them.
Most of their locations are in central and accessible locations.
Direct fiber internet included.
Smart Suites have private entry, kitchens and conference rooms.