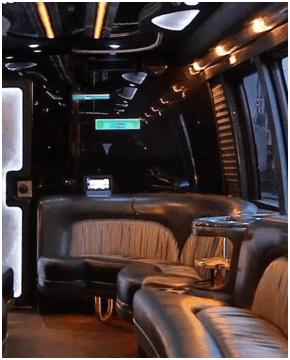 Who says travel can't be fun? Spice up your bachelorette party with a Chitown Limo Party Bus! Their busses can hold up to 36 people and are outfitted with tons of amenities. With a four fully stocked bars, a fiber optic and LED sound system, and luxurious leather seating, your night is bound to be unforgettable.
Private restroom on the bus. 

You have the flexibility of being in a bus, so the destination is up to you!
You don't need to worry about parking or designated drivers!