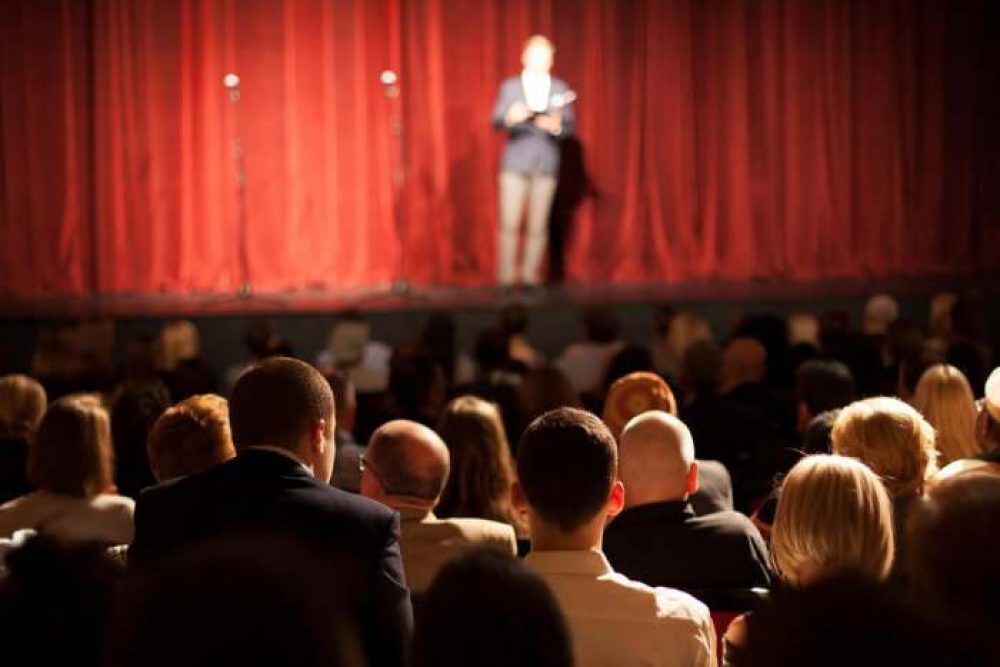 Two stand-up comedy titans, Chris Rock and Kevin Hart, are bringing the joy back to Chicago the coming fall, a sign things are slowly going back to normal.
Chicago, a Top Destination for Business, Travel and Entertainment
In the past few years, Chicago has risen to the top as a major destination for business, travel, family vacations, and various types of entertainment. Wrigley Field, The Museum of Contemporary Art, Millenium Park, Lake Michigan, and Navy Pier are just a few of the many entertaining places that Chicago has to offer.
Live music, entertainment, many theaters, world-class museums, and a wide assortment of rooftop bars are waiting for locals and tourists alike. Of course, live concerts have become a destination in themselves, and big names are slowly coming back to the Windy City. 
Elton John had his 50th and 51st farewell concerts in Chicago earlier in February, but fans are not sure whether to believe it was indeed a goodbye, since another performance is planned for August. 
Concerts bring a big crowd, both locals and people coming from out of town especially to see their favorites. But coming to Chicago to see a concert should not resume to only doing that? There are many other possibilities to have a good time in the city and its surrounding areas. Planning ahead will help you find the best offers and enjoy all Chicago has to offer. Stand-up comedy, whether it is done by big names like Chris Rock and Kevin Hart or local aspirants, might be an option to consider, especially after this long pandemic. Who does not need a good laugh? 
If you are one of these people, you might like to know that both Chris Rock and Kevin Hart have announced their tour dates, and they are both coming to Chicago this fall.  
Chris Rock, One of Our Generation's Strongest Comedy Voice
Chris Rock has announced the dates for the North American part of his 2022 Ego Death World Tour — the first one he is doing in five years. 
The Grammy and Emmy Award-winning actor/writer/producer just finished filming the biopic "Rustin'' and is going to direct another film next year, details remaining unknown for the time being. In 2020, the 57-year-old Rock starred as Loy Cannon in Season 4 of the FX series "Fargo." He also produced and starred in the horror film "Spiral," the ninth entry in the "Saw" movie franchise.
Rock has won four Emmy Awards, three Grammy Awards, and is a New York Times Best-Selling Author. He received another two nominations for the 2016 Emmy Awards, for Outstanding Director for a Variety Special for "Amy Schumer: Live at the Apollo," and Outstanding Special Class Program for the 88th Annual Academy Awards.
On television, he served as a cast member on "Saturday Night Live" from 1989 – 1993. He was executive producer, writer and narrator for the series "Everybody Hates Chris", which ran from 2005 – 2009, being one of the highest rated syndicated shows in the world to this day.
Rock's Chicago show is on the schedule for mid October, being the 38th stop on this part of the tour, which starts off in April in Atlantic City, New Jersey. Chris Rock will perform here on Oct. 13, at the Chicago Theatre, 175 N. State.
Tickets go on sale to the public starting Friday, February 25th at 10am local time at Ticketmaster.com.
Kevin Hart Has Been "Cooking Something Special" and Can't Wait to Share It with Fans
Kevin Hart is bringing his 2022 Reality Check Tour to the United Center, 1901 W. Madison, for a show on Sept. 23. The tour has him playing 30 arenas across the country, beginning July 2 in Las Vegas. It's his first major tour in four years.
Tickets for the 7 p.m. Chicago show are currently on sale at ticketmaster.com. This will be a "phone-free experience" (you'll need to secure your phone in individual Yondr pouches for the duration of the show).
"There is nothing better than making people laugh, I can feel the energy in the venues like caffeine pumping through my veins. I've been cooking up something special and have thoughts I need to get off my chest," Hart said via statement.
Emmy & Grammy nominated Kevin Hart was born and raised in Philadelphia, Pennsylvania where he launched his career as a comedian during an amateur night at a local comedy club. Over the years Hart has become Hollywood's box office powerhouse, opening ten films at number one at the box office with $4.23 billion revenue at the global box office. The comedian founded three companies where he is actively building an ecosystem and incubator for extraordinary growth and creativity. 
Hart's most recent finished production was the science-fiction/action-comedy "Borderlands" with Cate Blanchett, and the Netflix comedy "Me Time" opposite Mark Wahlberg. Later this year he will star in the action-comedy "The Man From Toronto" opposite Woody Harrelson. Last year, Hart played in the dramatic thriller "True Story," also on Netflix.
Hart is the Chairman of his digital network, the Laugh Out Loud Network, which serves as a platform for emerging comedians and hosts two premium series which both feature Kevin – "What the Fit?" and "Cold as Balls."