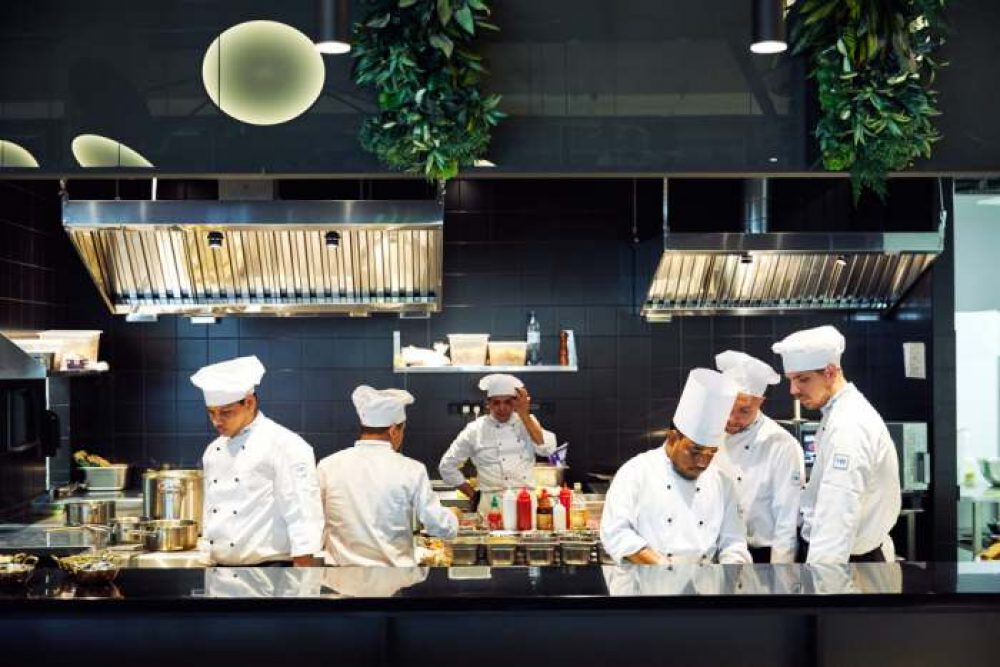 Among this year's nominees for the James Beard Best Chef, one may find the local chefs behind Amaru, Luella's Southern Kitchen, Mi Tocaya Antojería, Lula Cafe and Oriole.
Chicago's Food Scene Is to Die For, on the Streets, as Well as in the Restaurants
The Windy City is famous for many things, including breathtaking architecture, sports life, festivals, 1920s gangsters, and Fortune 500 companies, but it's the Chicago food scene that really puts it on the map. It's one of the best cities for culinary experiences, offering a variety of unmistakably Chicagoan dishes as well as global eats and a wide breadth of dreamy restaurants. 
The Windy City has been lauded as a foodie haven, and many reputable culinary publications like Bon Appétit, Conde Nast Traveler, and Food & Wine have all acclaimed Chicago's food scene. And that's no accident. You can find a variety of heart-warming and sensational dishes in over 8,000 restaurants spread across the city.
It is quite difficult to pinpoint exactly what makes Chicago food so great, but diversity is surely one of its strong points. When it comes to street food, Chicago is as good if not better than New York or San Francisco. But the street food is only a small part of the city's culinary scene.
Chicago food culture is in its own culinary league. The city has many signature dishes that have gained both national and international recognition. No foodie can say no to a hot slice of the gooey, cheesy, and heavenly-tasting deep-dish pizza. How about an Italian beef sandwich, Chicago-style popcorn, hot dog, or a mile-high ice cream cone?
The beauty of Chicago's culinary marvel is not only the iconic dishes, but also the people that create them. The City by the Lake is home to some of the world's top chefs, groundbreaking rooftop lounges, best taquerias, and to-die-for doughnut shops. And Sure, the meatpacking capital of America has line-inducing bistros, food trucks, pizzerias, hot dog stands, burger shops, and steakhouses. But it also has more Michelin-starred restaurants than you can imagine, so Chicago's fine dining scene is definitely strong. .
Whether you're a seasoned food lover or a culinary rookie, there's something to delight your taste buds in the Windy City.
The Award Ceremony Will Take Place on June 13th, at the Lyric Opera in Chicago
For the first time since 2019, the James Beard Foundation will hold its James Beard Awards ceremony on June 13, recognizing some of the most talented chefs, bakers, bartenders, sommeliers and restauranteurs in the United States. The awards ceremony will take place at the Lyric Opera of Chicago, but the James Beard Foundation revealed its semifinalists on February 23rd – and there are plenty of familiar faces or at least names up for awards.
As expected – since we all know how great the food in our city is – Chicago is well represented among the semifinalists for the Best Chef: Great Lakes award, which recognizes an outstanding chef based in Illinois, Indiana, Michigan or Ohio. Considering a Chicago chef has taken home the award during the past four ceremonies, chances one of ours would win this year are looking pretty good, especially since there are a total of nine Chicago chefs up for the 2022 Best Chef: Great Lakes award. 
Chicago restaurants and bars are also semifinalists in other James Beard Awards categories, including Parachute and Oriole in the Outstanding Restaurant category; Kasama in the Best New Restaurant category; and Nobody's Darling in the Outstanding Bar Program category. Additionally, Shannah Primiano of Porto is semifinalist for Outstanding Pastry Chef and Maya-Camille Broussard of Justice of the Pies is a semifinalist for Outstanding Baker.
Restaurant and Chef Awards nominees, in addition to honorees for Leadership, Lifetime Achievement Award, and Humanitarian of the Year Awards will be revealed on Wednesday, March 16, 2022, in Scottsdale, AZ. Nominees for the James Beard Foundation Media Awards will be released on Wednesday, April 27, 2022, in New York City. 
The James Beard Foundation, Dedicated to Making America's Food More Sustainable
For those who are unfamiliar with the James Beard Awards, the James Beard Foundation is a non-profit organization that is dedicated to making the food culture in America more sustainable, diverse and accessible for all. In general, the awards follow the same theme of food and sustainable living that the James Beard Foundation follows as a whole. They're incredibly prestigious, and aim to celebrate the best of the best when it comes to food.
While the awards ceremony won't take place until June 13, you have plenty of time to visit the local semifinalists and sample their offerings.
If you have not tried their cuisines before, you certainly have to do it before the winner is announced, and here you have the list of the nine nominees and the restaurants where you can taste their creations.