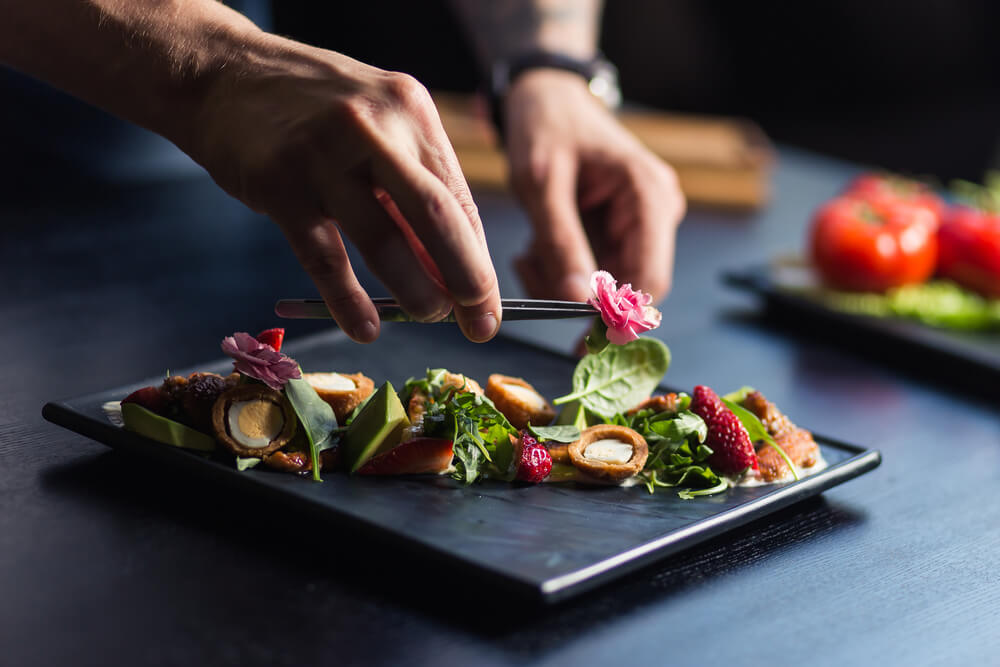 Chicago is known for many things- great sports, amazing music, and intriguing drinking spots.
It's a city that's packed to the brim with some of the most creative and innovative minds in America, with plenty of interesting small businesses and creators to support. Whether you're visiting or living in Chicago, there's always going to be something new for you to enjoy.
One of the main things that Chicago is known for, however, is food.
Chicago restaurants and chefs are known for a number of incredible treats and dishes, including deep dish pizza, Italian beef sandwiches and rainbow cones. No matter what your personal tastes, budget and interests are, you're bound to be able to find a restaurant or street stand in Chicago that sells your favorite snacks.
Something else that's great about the food in Chicago is that there's something available for every kind of budget. There are plenty of high end, fancy restaurants that craft exquisite dishes for refined guests. Equally, there are lots of homely, affordable street carts and vendors that sell sumptuous treats on the streets.
Generally speaking, it's been a great month for foodies in Chicago, as the James Beard Awards announcements took place recently. If you're unfamiliar with the James Beard Awards, the James Beard Foundation is a non-profit organization that is dedicated to making the food culture in America more sustainable, diverse and accessible for all.
The James Beard Awards are given out in a number of different categories, including;
Chefs
Restaurants
Journalists
Books
Broadcast media
Restaurant design
Leadership
Humanitarian work
Lifetime achievement
The full list can be found here on their website. In general, the awards follow the same theme of food and sustainable living that the James Beard Foundation follows as a whole. They're incredibly prestigious, and aim to celebrate the best of the best when it comes to food.
As you may already know, the James Beard Awards ceremony was unfortunately cancelled due to the coronavirus pandemic. Large gatherings and events are being cancelled in many areas across the world, to prevent the virus spreading any further. While it can be disappointing to see events being cancelled, it's important to remember that it's for the good of the community.
The cancellation of the physical awards ceremony didn't mean that the awards didn't take place, though. In a similar fashion to many major events that have taken place recently, the James Beard Awards ceremony went online and utilized a live stream.
Despite the cancellation and stress surrounding the awards this year, 2020 was fantastic for many chefs and cooks all across America. It was especially fantastic for restaurants in Chicago. The Chicago food scene is truly legendary, and a whopping number of Chicago restaurants, establishments, and chefs were put forward.
As noted on the James Beard website, the nominee list is extensive and packed to the brim with talented foodies. Out of the list, an amazing 8 of them were Chicago based. This is great, as it shows how talented our city is and will hopefully draw in more food lovers to Chicago once the lockdown is over.
The winners of the media awards listed on the website will be announced on the 27th of May, in a general press release. The restaurant and food awards are unfortunately going to take longer to be announced, as they will be showcased in a livestream (via the official James Beard Twitter page) in Chicago, on the 25th of September this year.
It's disappointing to see so many mainstream events cancelled and postponed, of course, but it's worth noting that this is truly for the greater good. The hospitality sector has arguably been one of the most affected sectors when it comes to the coronavirus pandemic, so it's great that industry leaders like James Beard are trying to protect the community as much as possible.
Did you like this article? Want to read more about the latest and greatest in Chicago? No matter whether you're interested in food, local news, entertainment or something else entirely, Cool Things Chicago will have you covered. Take a look at our full website here today to get started with some more of our articles.
If you have any queries, questions or concerns, our team would be more than happy to help you out. Please feel free to get in touch with a member of our in-house team at hello@coolthingschicago.com today to learn more about what we could do for you.
You Might Also Like: