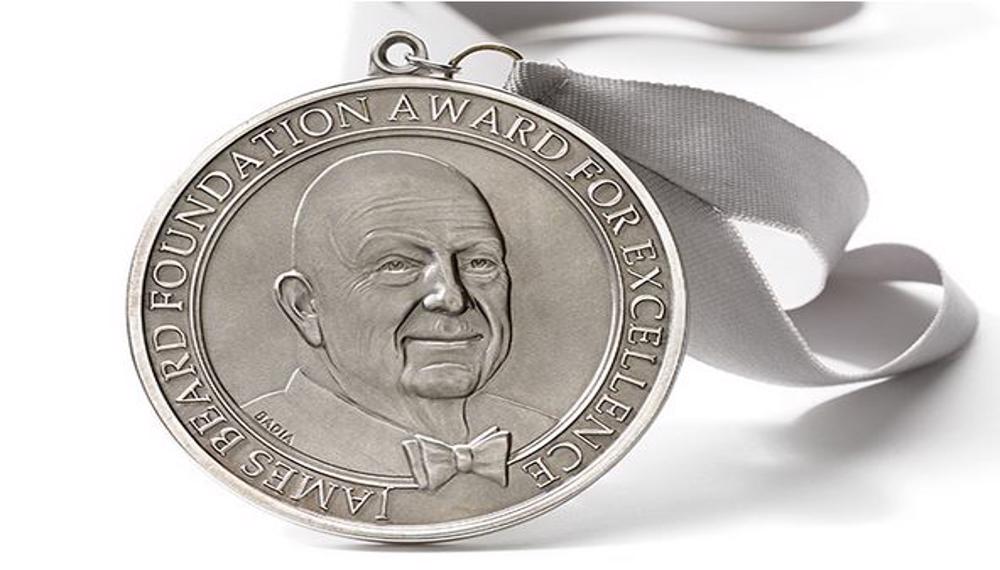 The James Beard Foundation has postponed its annual awards gala amid COVID-19 concerns.
It announced last week that the ceremony, scheduled for May 4 at the Lyric Opera of Chicago, will now take place in the summer.
The black-tie Restaurant and Chef Awards gala is considered one of the food and beverage industry's largest events of the year.
In a statement, the Foundation said it is 'acutely aware of the health and safety concerns surrounding the current COVID-19 pandemic'. It added it was also 'mindful of how this virus is negatively impacting the hospitality industry at large, both from a well-being and economic standpoint'.
The statement continues: "The time will come to acknowledge and celebrate our industry but now, more than ever, our focus is to use our voice and platform as a resource for our community to face the current challenges that exist as a result of this crisis.
"Of prime concern is the health and safety of our staff, volunteers, committee members, sponsors, nominees, and all attendees.
President of the Illinois Restaurant Association Sam Toia and Choose Chicago President David Whitaker issued a statement in support of the move, but urged locals to continue supporting their local eateries. The pair is set to work with the gala's organizers to find alternative dates.
They wrote: "It is important to celebrate our country's talented chefs and dining community, and the health and safety of all parties must come first.
"We remain confident in the diligence of the City of Chicago and with few reported cases locally, it is important to keep our perspective while maintaining awareness of the issue. We encourage both Chicagoans and visitors to continue patronizing the diverse eateries and businesses that make up our vibrant communities."
The Foundation's annual Media Awards planned for New York and Leadership Awards slated for Chicago have also been canceled in light of recent events.
COVID-19, also known as the coronavirus, has killed over 10,000 people since the outbreak began. Some 147,179 cases are active as of Friday morning, with 5% of those considered critical, while 88,441 have recovered.
Many countries are now introducing lockdown periods in an attempt to stop the spread of the virus which originated in Wuhan, China.
This has also meant many Chicago businesses have been negatively affected due to  Governor J.B. Pritzker's forced cessation of dine-in services for two weeks and the cancellation of gatherings of 50 people or more.
Consequently, all of Chicago's best rooftop bars have now closed. Mayor Lori Lightfoot canceled both the downtown and South Side St Patrick's Day celebrations, as well as the famous dyeing of the Chicago River.
Even some of the city's well-loved outdoor spaces have been forced to close, including the Chicago Botanic Garden, and Brookfield Zoo. Hayden Hall, Chicago's brand new food hall, is thought to be working on a takeout-only basis to comply with state guidelines. Both the NBA and NBC have suspended play until further notice.
The James Beard Foundation released its list of semifinalists in February.  The list includes 19 of Chicago's best chefs, restaurants, bars, and beverage professionals. The awards have taken place at the Lyric Opera of Chicago since 2014 and intend to remain there until at least 2027.
Nominee highlights for this year include Thattu for Best New Restaurant and Sarah Grueneburg of Monteverde for Outstanding Chef.
This list is expected to be whittled down on March 25, when the finalists are set to be announced, although there is currently no word on whether this is still moving according to schedule as many go into self-isolation and begin to work from home.