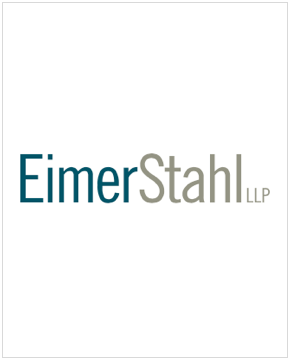 224 South Michigan Avenue Suite 1100 Chicago, IL 60604
Phone: 312 660 7600
Website: http://www.eimerstahl.com/
Founded: 2000
Co-Founders: Nathan Eimer, David Stahl
Expertise: Antitrust, Commercial Litigation, Energy Law, Litigation – Antitrust, Utilities Law.
When Nathan Eimer and David Stahl launched Eimer Stahl in 2000, it was with a vision to create a different kind of litigation firm. They wanted to continue delivering outstanding results for their clients, but they also wanted to take a more personalized and creative approach.
As the years have gone on, they have established many relationships with local Chicagoan business owners that allow them to understand the business behind the litigation battles. This enabled them to build their solid track record for resolving some of the most complicated and challenging legal problems.
This rare approach has led to them being recognized as one of the leading business lawyers in Illinois, for not being afraid to take risks and changing their firm to fit the needs of each individual business instead of the other way around.