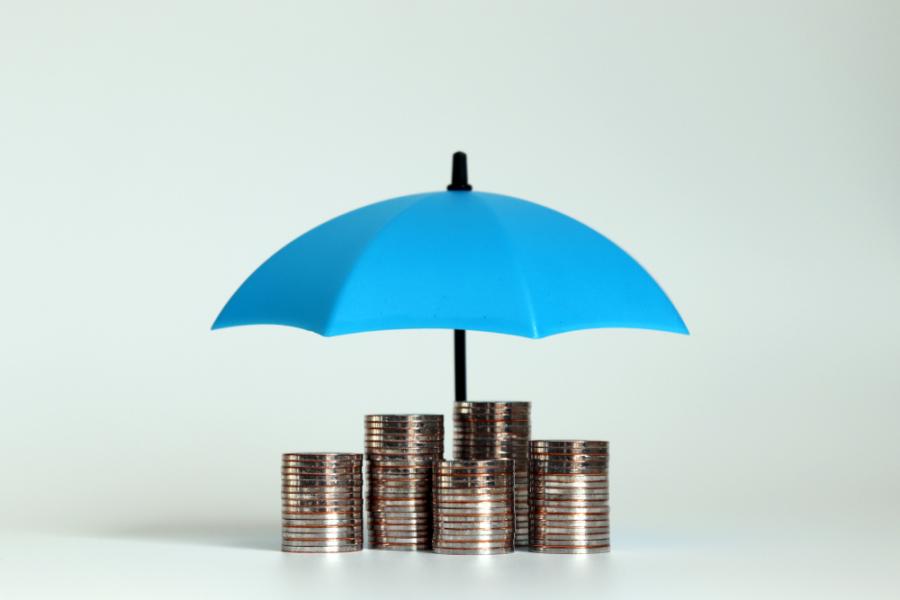 The federal government's Paycheck Protection Program, the $349 billion program to get small businesses through the coronavirus shutdown, is out of money. This has left thousands of applications pending, as small businesses wait for Congress to replenish those funds.
Recently, the Small Business Administration said it can not accept any new applications for the Paycheck Protection Program, which is part of the $2.2 trillion CARES Act.
The SBA is unable to approve any new loans as long as the Paycheck Protection Program and the Economic Injury Disaster Loan Program, experience a "lapse in appropriations," officials said. The Economic Injury Disaster Loan Program is another funding resource for small businesses during this crisis.
"The SBA has processed the equivalent of more than 14 years' worth of loans in less than 14 days," SBA Administrator Jovita Carranza and Treasury Secretary Steven Mnuchin said in a joint statement, as funds for the small business programs were close to being depleted.
 About the Programs
Launched on April 3 as an integral part of the Federal Coronavirus Relief Act, the Paycheck Protection program allows businesses with fewer than 500 employees to apply for loans of up to $10 million to pay their employees for eight weeks. The two-year, SBA backed loans carry a modest 1% interest rate.
Best of all, businesses won't have to pay back the portion of the loan that was used to cover their payroll, as long as at least 75% of the money was used to continue paying workers during the eight weeks.
So far, the SBA has approved more than 1.6 million loans, totaling $349 billion before the money ran out.
Unfortunately, response to the forgivable federal payroll loans overwhelmed the agency's ability to process all of the applications. There are authorization delays at the SBA, backlogs at banks, and many small businesses are still waiting for relief.
"We had challenges at the beginning," Jessica Mayle, SBA Illinois spokeswoman said. "We were creating this new system from the ground up in just a week."
In Illinois alone, more than 44,450 paycheck loans totaling more than $12.5 billion have been approved, averaging around $281,195 per business.
 One of the Lucky Ones
Spring Capers is one of the lucky local businesses to receive help. When the Chicago hairstylist was forced to temporarily close her South Loop salon last month because of the coronavirus shutdown, she knew it would be very hard on her seven stylists.
Her stylists, work on commission, and mostly live paycheck to paycheck. On top of that, some have medical issues, families to support, car payments, and utility bills. Capers knew they could only make it a few weeks without working before their money ran out.
Capers initially encouraged her crew to apply for unemployment benefits.
But all that changed when Capers was approved for a $62,500 federal forgivable loan. The Paycheck Protection Program has enabled her to keep paying her stylists for the next eight weeks. Hopefully, Spring's Place hair studio will reopen by then.
"It isn't a lot of money out of a trillion dollars, but it's everything to us," said Capers.
 Small Businesses Seek Federal Loans
Small businesses are very vulnerable to the economic consequences brought on by the coronavirus shutdowns.
In fact, an April 3 study conducted by the U.S. Chamber of Commerce and MetLife found that nearly 1 in 4 small businesses have been forced to temporarily shut down, and that more than half expect to be out of business permanently within weeks.
The biggest expense for most small businesses is paying their people, and providing payroll support could be necessary until the end of the coronavirus shutdowns and the country can return to business as usual.
The paycheck loans are administered locally by a network of 5,000 SBA-affiliated credit unions and banks nationwide. That includes Wintrust Financial Corp., based in Rosemont. Wintrust has received nearly 10,000 applications for payroll loans, totaling more than $3.6 billion.
About 7,000 of those loans, worth a total of $2.9 billion, has been approved, with the businesses expected to get their money within a week, Wintrust founder and CEO Ed Wehmer said Tuesday. Banks have 10 days after loan approval to disburse the money, according to SBA guidelines.
Edward J. Wehmer, President and CEO of Wintrust, said the bank has called "all hands on deck" to process more loans in two weeks than it normally approves in an entire year.
That demand has led to a backlog for both the bank and its clients, many of whom have payrolls to meet and must decide whether to let people go.
"There was sort of a constipation problem, where the rat got stuck in the boa constrictor, when we had to wait a week for the documentation," Wehmer said. "The SBA is doing the best they can."
Like many participating credit unions and banks, Wintrust is focused on helping its existing customers first.
"Basically, it's our clients first, because you have to know the customer," Wehmer pointed out. "Other businesses can apply, but we put them off to the side and deal with them second."
The Toronto-based Canadian Imperial Bank of Commerce, which has its American headquarters in Chicago, has placed $675 million into its clients' hands, with around 700 fully-funded paycheck loans.
President of retail and digital banking for CIBC, Brant Ahrens, said it was challenging at the beginning, as the SBA "trickled out guidance" over the first two weeks. Despite the bumpy start, CIBC has processed more than 2,000 loan applications, had 1,700 have been approved.
CIBC is also making its existing clients a priority for the program.
"We're very much a relationship bank, and we want to serve our established relationships first," Ahrens said. "If and when the volume dies down, then we'll consider outside loan applicants."
One of the federally funded CIBC loans went to CH Distillery, who received a $300,000 paycheck loan. That business distills vodka and other fine liquors in a 50,000-square-foot building in Chicago's Pilsen neighborhood. CH Distillery also has a pub and tasting room on Randolph Street in the West Loop.
That money will keep its 20 employees paid for eight weeks as the business deals with the weird new normal. Since coronavirus hit the city, the company began making hand sanitizer from Malort, a bitter, wormwood-infused liquor originating in Sweden. Malort, Chicago's worst tasting spirit, is owned and distilled by CH.
"Like most businesses, our payroll is the biggest expense," said Tremaine Atkinson, the CEO of CH Distillery. "It's very, very helpful for us to have this money on hand, and it's even better that it's likely to be forgiven."
Nick Fera, the owner of Chicago Building Consulting Services, also received a paycheck loan for his business through CIBC. Fera's helps commercial and residential construction projects meet municipal ordinances and codes.
Fera's loan, which was under $100,000, came as business slowed down to the point where Fera was nearly out of money to pay his four employees.
"I had just enough for one more payroll," Fera said. "I've been in this business since 1985. I've never been late paying my people, I never missed a payroll. This is as close as I've ever come to failing my employees."
Fera even went so far as to defer some of his rent payment on his West Randolf Street office to meet his last payroll. Without the loan, he would have had to lay people off.
Todd Brook, the CEO of Envisionit, a Chicago-based digital marketing company, couldn't get the loan process started at his usual bank in Wheaton. Brook reached out to BMO Harris, applying for a $740,000 paycheck loan. It was approved less than a week later.
"I had a lot of sleepless nights during that time," Brook said.
Envisionit, which has 48 employees and bills for around $15 million annually, has worked directly with quite a few clients directly affected by the lockdown order. These include hotel chains, the Chicagoland Speedway, and Choose Chicago, the city's tourism agency.
Brook said it was only a couple of weeks before he had to cut salary or lay off workers.
"We were in a place where everything just stopped," Brook said. "It was a fine line of, either we're able to get the payroll loan or I have to do something to eliminate 30% of my overhead."
BMO Harris has secured $4.3 billion in federal funding for nearly 10,000 small businesses, and more than a third of those loans are in and around the Chicago area, said bank spokeswoman Kathleen Szot.
Despite getting her $62,500 federal loan through Fifth Third Bank, Spring Capers is still "waiting on the money." Furthermore, she hasn't told her staff yet. "Until the money is in my hand, it's not real," Capers said.
In the meantime, she's offering hair care tips to clients through video conferences as well as dropping off haircare packages to her clients as she waits to reopen.
You Might Also Like: