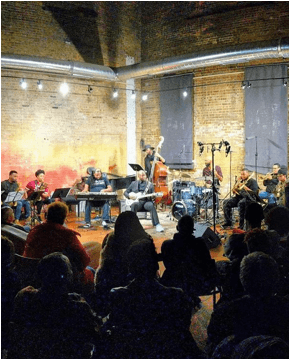 Ideal for a gallery or private event, the Fulton Street Collective 2500 square feet of space, bathed in natural light. The space is located in the Hubbard Street Lofts, and features exposed brick and ductwork. There are also a number of little nooks to break up your event into something more intimate.
Fulton Street Collective is fully ADA-accessible.

The space is the brainchild of singer-songwriters Anna Fermin and Joe Lansa.

The Collective was renovated in 2015.