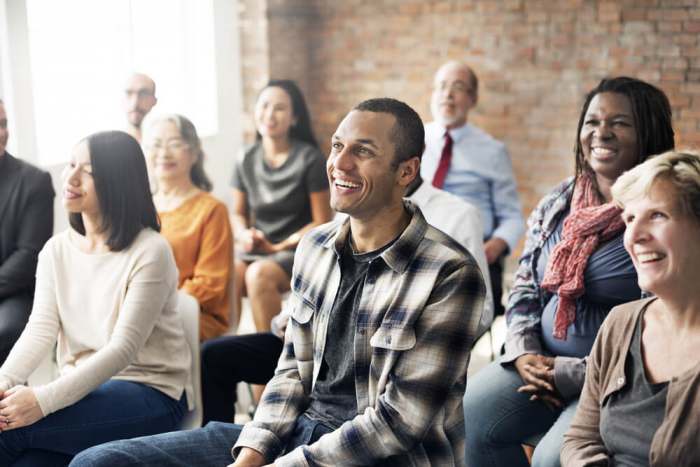 The latest analysis shows that community colleges in Illinois are seeing a significant decline in enrollment across the board. According to preliminary data from the Illinois Community College Board (ICCB), fall enrollment at Illinois community colleges plummeted 13.7 percent year-over-year. This is nearly double the national decline in community college enrollment which stood at around 7.5 percent this fall, as per initial data from the National Student Clearinghouse Research Center (NSCRC).
The ICCB report paints a rather bleak picture for Illinois community colleges, which experienced the sharpest drop in first-year attendance rates of any type of higher learning institution. According to the analysis, only three community colleges in the Land of Lincoln didn't witness a big drop in student headcount. In fact, 37,200 fewer students enrolled at community colleges in Illinois this fall compared with last year.
While enrollment at Illinois community colleges has been plummeting in the past handful of years, the declines seen this fall are much steeper. The overall headcount in these colleges has fallen by roughly 3-4 percent for four years in a row, as per ICCB outlook.
All but 2 of the Chicago area's community colleges are witnessing a substantial dip in enrollment, as first reported by Chicago Tribune. Statewide, Joliet Junior College and Prairie State College in Chicago Heights were the hardest-hit, losing almost a third of their student population compared with the previous year.
On the other hand, City Colleges of Chicago was among the only three community colleges in the state that registered positive enrollment. Although enrollment dropped at 6 of the seven schools in the network, its Malcolm X campus saw an increase in total student headcount of nearly 5 percent. When you go outside of the Chicago area, Ullin's Shawnee Community College and Crystal Lake's McHenry County College also experienced an uptick in their enrollment.
A national trend
Community college enrollment declines in Illinois reflect a national trend. Although overall enrollment in undergraduate classes dropped by 4 percent nationally, community colleges seem to bear the biggest brunt of the pandemic.
Not just that; data also suggests that older, first-generation, and underrepresented students are among the most affected groups. This doesn't come as a big shock though, as most community colleges cater to these demographics.
These drops in enrollment go against some projections that Illinois community colleges would experience an uptick in headcount as more students seek affordable alternatives to 4-year universities due to the COVID-19 pandemic. In contrast, older and low-income students who usually attended community colleges may be struggling to fund their higher learning ambitions owing to the coronavirus pandemic.
Clearly, the numbers indicate that first-year enrollment declined for students of all demographics. However, enrollment for minority students, mainly Hispanics and African Americans, were lower by around 19 percent. This is quite substantial when you compare this figure to the 12 percent drop in enrollment for Caucasian students.
Most of the minority students come from low-income families and already confront a raft of technological and financial difficulties, most of which were exacerbated by the raging coronavirus pandemic.
Double trouble
Many experts believe the decline in enrollment at Illinois community colleges is primarily due to the pandemic. But this contrasts earlier predictions that students would ditch expensive four-year universities for traditionally wallet-friendly community colleges.
It's true; community colleges usually witness an upsurge in demand during times of economic uncertainty. Adults and recent graduates would rather enroll in a community college in a bid to up-skill instead of making a foray into an unreliable job market. But that hasn't happened with the coronavirus pandemic.
In fact, some of the largest declines were among students older than 30 years of age. Most students of this age often enroll in career-development courses like EMT, nursing, management, and construction.
Many experts also thought students would flock to community colleges so they can be closer to their parents. Likewise, ICCB data doesn't show any proof of that.
Understandably, most adults are increasingly worried at the moment about rent, mortgage payments, food, and employment security. For this reason, it's easy for education to take the back-burner during the coronavirus pandemic. This may also help explain why enrollment numbers in the state community colleges are not improving.
Not jumping on the online classes bandwagon
Like most times during economic downturns, this year, Illinois community colleges tried to appeal to students as a cheaper, more practical alternative during the pandemic. Their pitch: why would you pay top dollar to a lucrative 4-year university only to stay at home and take online classes?
So, why is Illinois community college enrollment still declining? Part of the reason why community colleges, in general, are failing to get traction is that they haven't fully adopted a hybrid approach of online and on-premise courses being taught. Accordingly, colleges that have jumped on the "online classes" bandwagon have seen a significant rise in student enrollment.
Take Second City, for instance. One of Chicago's oldest comedy clubs, Second City chose to offer both offline and online courses to students. As a result, enrollment has increased across all courses on offer. The same trend has been seen in institutions that offer online courses, ranging from cosmetology to product management courses.
Great news from Illinois Beauty Schools
At the same time, Illinois beauty schools have registered a record increase in attendance rates. Despite offering courses that require hands-on training, beauty schools seem to have unearthed the secret to navigating the tricky situations that result from the COVID-19 pandemic.
A good example is the College of Dupage in Glen Ellyn. The Cosmetology program at the public community college has gained increased traction among students during the pandemic. Part of the charm is that the program has found a way to navigate the COVID-19 restrictions to offer students hands-on training and learning.
The program offers hybrid classes with an online and on-premise component. In general, students who enroll full-time in the cosmetology program will have to spend 15-20 hours in the college's professional salon, so they get hands-on experience.
Every student must go through a temperature check in order to enter the salon, as well as social distance, wear masks, use face shields, and adhere to the school's coronavirus policy. More than that, they must work on mannequins as no clients are allowed in the salon.
Tricoci University is another beauty school that has experienced an all-time increase in enrollment. With already several campuses across Illinois in the pre-COVID era, the local university has added a whopping 12 campuses across Chicagoland to meet the rising demand.