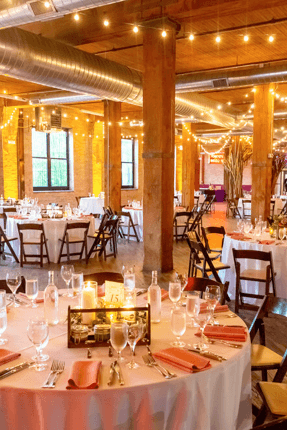 Lacuna has 2 galleries and a skydeck available for your wedding. Take in the Chicago skyline during your outdoor event on their skydeck, or take advantage of their carefully designed interior spaces. The choice is yours! The skydeck can seat up to 150 guests and the interior spaces can hold up to 750.
They are BYOB friendly.
Their skydeck has fantastic views of Chicago's skyline.
They won The Knot's "Best of Weddings" award in 2019 and 2020.