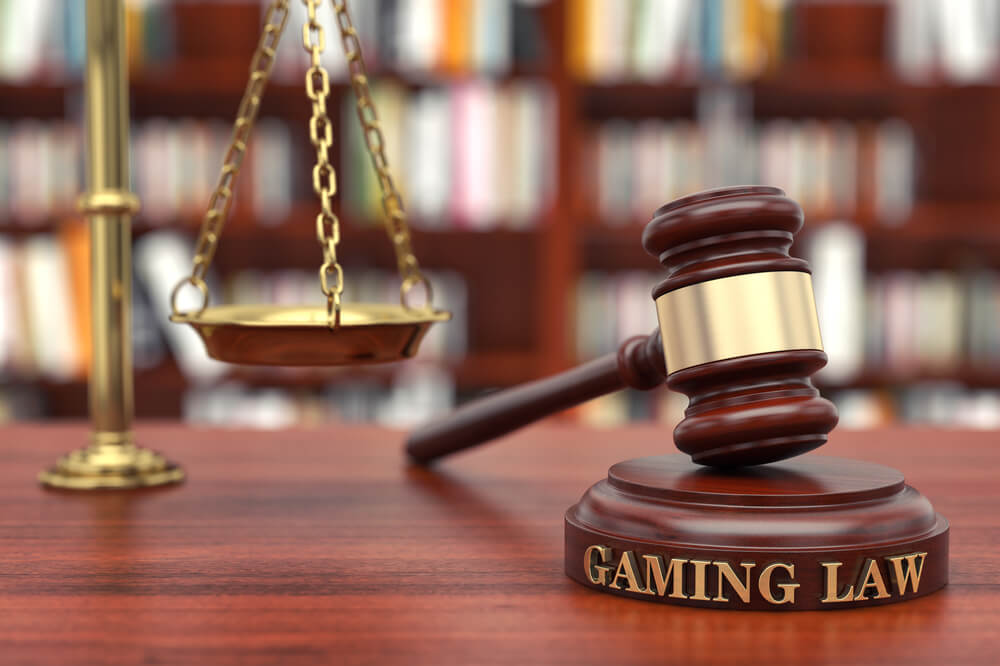 Only around half of America's states have explicitly permitted internet gambling because gambling rules are governed at the state level. The entire process started in 2013 when New Jersey became the first state in the United States to legalize internet gambling. Nevada, Delaware, and Pennsylvania are among the others.
Some states allow sports betting but not gambling websites, while others allow both but not online poker. Others have gone all-in and made all three of them lawful and legalized. 
States including Indiana, New Hampshire, Rhode Island, and Iowa will legalize online sports betting in 2019 and 2020. In the year 2021, Michigan started legalizing online sports betting, internet casinos, and online poker. Here are some of the states that may be among the first ones to legalize online gambling in the US in the following months.
1) Chicago, Illinois, USA
From Decatur to Chicago and everywhere in between, Illinois has always been a haven for gamblers. Online gambling and land-based wagering are never hard to come by when it comes to horse racing and casinos. You may now add legal sports betting to the mix, both online and in person.
The Illinois Gambling Act of 2019 made it legal to gamble on sports online across the state. Unfortunately, it did not address the illegality of online casino gaming. However, our selection of preferred sweepstakes casinos allows Illinois residents to play all of their favorite table games and online slot machines.
Retail sportsbooks in Illinois had already begun accepting legal bets, giving them an advantage over online-only sports betting firms. The state had also obligated in-person registration for online sports betting. However, that necessity was temporarily halted three times due to the coronavirus and is still in effect until at least Oct. 17, 2020.
Illinois' legalization of online sports betting is welcome news for those who may have been tempted to use overseas bookmakers. Financially, offshore sportsbooks are risky because they aren't authorized, hence the reasons why you can have difficulties withdrawing funds on time or contesting wagers. The same can be said for offshore online gambling sites, whose tournaments haven't been reviewed and approved for fairness in the same way that legal casinos have.
People in Chicago, Illinois, should expect a change in the rules regarding licensing and legalizing online gambling in 2022.
2) Maryland, USA
Maryland, which has a history of being a gambling-friendly state, legalized online sports betting in the second quarter of the 2020 general election. The Maryland General Assembly formalized it after voters supported it in a referendum. Even though the legislature prepared and approved regulations, they have yet to be implemented. Maryland has also had numerous opportunities to see how online gambling has generated revenue in neighboring states such as Delaware, West Virginia, Virginia, New Jersey, and Pennsylvania.
3) Connecticut, USA
The Mashantucket Pequot Tribe of Indians and the Mohegan Tribe are two Native American tribes that now enjoy exclusive gaming rights in Connecticut.
The Mashantucket Pequot Tribe owns Foxwoods Resort Casino in Mashantucket. In contrast, the Mohegan Sun in Uncasville is run by the Mohegan Tribe.
However, when Connecticut Governor Ned Lamont published his budget for the fiscal year 2022-2023 in April, he added provisions for the legalization of online gambling sites. The move is expected to generate $47.3 million in income by 2023, which the governor has requested be distributed to the state's Pledge to Advance Connecticut (PACT) program, which is intended to increase financing for college tuition help.
As more data on money generated by online casinos in neighboring jurisdictions becomes available, we predict more US governors to reconsider the benefits and drawbacks of legalizing online casinos in their states.
So, with all these states coming to legalize online gambling in 2022, how will the American gambling industry benefit from doing so?
The Benefits of Legalizing US Online Gambling
People always associate online gambling with vices, so it is always associated with a negative connotation. Over the years, the gambling business has fought the state to make the activity legal and legitimate. Even if most of the United States received a go signal, many people are still dissatisfied.
Online gambling is a fact that occurs at every sporting event, although some people disagree with this concept. When you look at the overall picture of online betting, though, it is the sole reason why so many betting games have grown in popularity. Aside from that, it attracts more fans, increasing the pleasure and excitement of gambling activities.
While the argument over whether or not to legalize online gambling in the United Places continues, it is practiced in some states where online betting is legal. To further appreciate why online gambling requires attention in all areas, consider the benefits it offers not just to bettors but to all devoted fans throughout the world.
It's an existing industry in progress.
Online gambling has existed for a long time, regardless of legality, and has served as the backbone of numerous sporting events throughout the world. This sector is a win-win situation for both the games and the bettors. The earnings they can both make are substantial and can help them meet immediate financial requirements.
Furthermore, the United States Supreme Court is presently deciding whether or not this type of action is legal. While we're on the subject, several states continue to allow internet betting, albeit in a more regulated context.
It supports the economy.
Taxation is one compelling argument why internet gambling should be legalized. The widespread availability of virtual betting has the potential to generate significant tax revenue for both the country and the state as a whole. It can help and support the state in generating revenue that can be used to fund current and future projects, allowing them to become more progressive.
Aside from that, it might lead to a plethora of work opportunities for people looking to make a living. In that sense, the potential for earnings and high profit from online gambling is virtually endless. Hence, there is a favorable effect on bettors, sporting events, gambling matches, and the state.
There is better control of online gambling corruption.
If online gambling is not legalized, oddsmakers may get the public to participate in any gambling game they can. There are no regulations and laws that can oversee the entire gambling parameters, and they cannot, by any means, control the gamblers. Furthermore, they can manipulate odds in their favor, which may not assist gamblers at all.
Summary
The decision to allow online betting is left in the hands of the government after careful research into its long-term repercussions and benefits. If this becomes legal, the gaming business and market must ensure that they are appropriately governed by the rules for the game to be fair. Whether you choose to legalize online gambling or not, you need to consider how this platform will affect the country's economy in the long term.