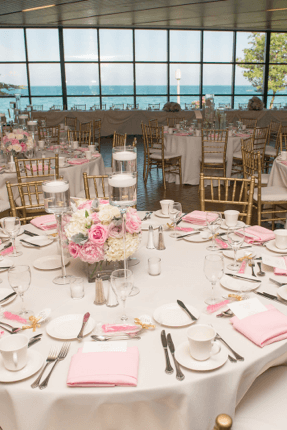 You'll have breathtaking views of Lake Michigan in this versatile Loyola event space. The Crown Center lobby has an open floor plan that can be re-arranged to your need and fits up to 200 guests. The space also includes an outdoor section.
They have a comprehensive wedding package menu so you can tailor your event to your liking.
Indoor and outdoor venues provide flexible planning, any season.
Nearby housing accommodations are available.