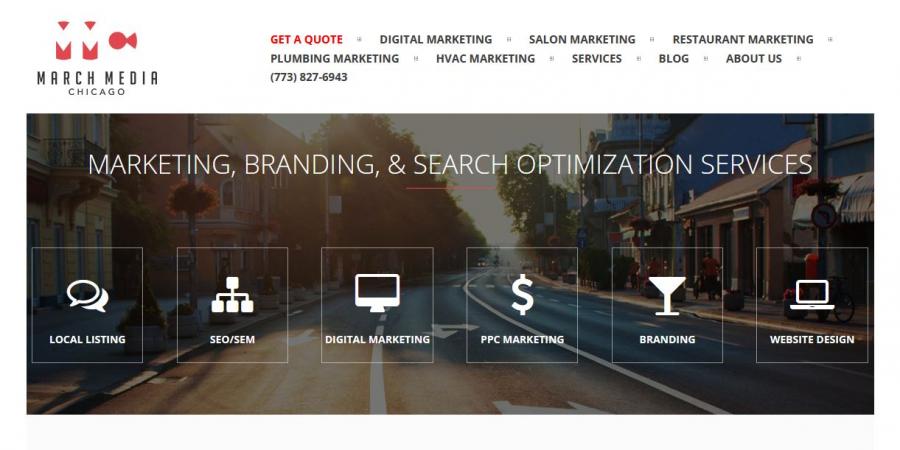 5447 N. Northwest Highway, Chicago, IL 60630
Phone: 708-669-9369
Founded: 2014
CEO: Mandy Ginsberg
Top Clients: Sumi Robata Bar, Personalized Communications, Slim's Chicago, Four Seasons Japanese Restaurant
Expertise: Brand Strategy, Corporate Identity
For small businesses looking to create brands that make a statement, March Media Chicago is the perfect match.
They work with businesses facing challenging times or uncertain developments in their industries to create new and unique solutions to fix common problems experienced by small market holders in particular.
By paying close attention to the industry of your business and your needs in general, they will develop a plan that helps you stand out in your field, no matter how small your business is.