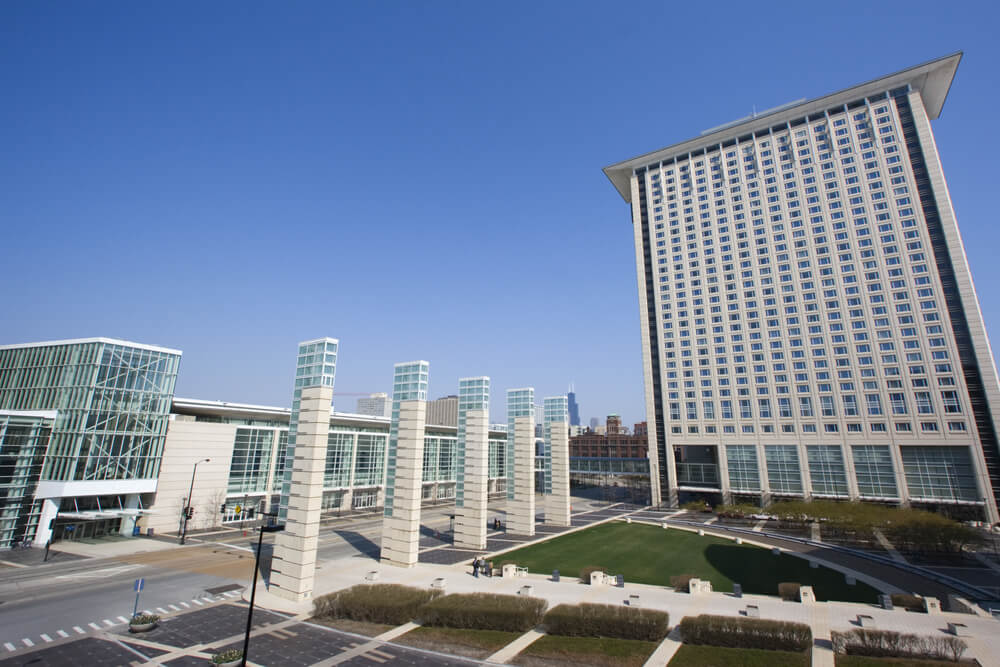 CHICAGO — With an additional 1,209 confirmed COVID-19 cases in Illinois as of this last weekend, Chicago Mayor Lori Lightfoot and Illinois Governor JB Pritzker were happy to announce the completion of the initial phase of transforming McCormick Place into an alternate care site. This goal is designed to prevent the state's hospital system from becoming overwhelmed with COVID-19 patients.
"I'm really blown away by what's happening here," Pritzker said as he and the mayor toured the convention center, which now has 500 beds for coronavirus patients. "When I walked into the building and saw how it was changed in just five days, I was flooded with an overwhelming sense of pride."
The pandemic in Illinois
The Illinois Department of Public Health revealed there have been 1,209 newly confirmed cases of COVID-19, including 53 additional deaths. Illinois now has a total of 8,904 COVID-19 cases spanning 64 counties, including 210 deaths.
However, patients are not yet being treated at McCormick Place. Pritzker said ultimately he hopes the facility won't be needed at all to treat coronavirus patients.
"That is what we are hoping for. If no one ends up at McCormick Place, then we will have done our job. People will have sheltered in place, they will do what they needed to do to flatten the curve, and for others not to get sick," Pritzker said.
Workers have put together 500 rooms and beds, as well as 14 nursing stations and rooms for supply storage, a pharmacy, and housekeeping. Furthermore, close to 140 healthcare workers are ready to staff the makeshift hospital at McCormick Place.
"A hospital bed is only a bed until it has the staff and equipment to turn it into a hospital to treat the coronavirus," Pritzker said.
The governor also announced that the facility will have 3,000 beds total by the end of the month; that makes the facility at McCormick Place bigger than the largest hospital in Illinois.
"Massive round-the-clock work is what got this completed before we need it. We're prepared to save lives if things get as bad as predicted," he said.
Mayor Lightfoot pointed out that McCormick Place will be the biggest alternate care site in the nation. The facility will be used to treat coronavirus patients with low to moderate symptoms. That way, hospitals can focus their attention on more serious cases, especially those who need ventilators and other intensive care treatments.
The details of the facility
The McCormick Place facility will be divided into three divisions:
The first unit will provide for the initial 500 patients, with tri-walled spaces for low-acuteness patients.
The second unit will expand the capacity to 1,750 patients, with open-space care for fully ambulatory, low-acuteness COVID-19 patients.
The third unit will be comprised of up to 750 negative-pressure isolation pods for patients with high transmission symptoms.
"The timing of this facility is not an accident. Ever since this pandemic reached Chicago's doorstep, we have been working around the clock in partnership with the governor, the state, and the county, taking proactive measures to ensure we stay ahead of the capacity that we might need in the event the virus surges," Lightfoot said.
Walsh Construction was put in charge of building the infrastructure, with the support of FEMA, the U.S. Army Corps of Engineers, and the Illinois National Guard. The project was financed with $15 million in federal emergency funding.
"These great contractors and tradesmen that stand with us, they're the power of the U.S. Army Corps of Engineers. They're the people who actually build things and getting this done. Rest assured, with partnerships such as this, we are going to win this war against the invisible enemy" said Army Corps of Engineers Major General Robert Whittle.
The Army Corps of Engineers developed a standard design for the rooms being built at all alternate care sites like McCormick Place. Major General Whittle said they have awarded eight contracts around the country, with three of them in Illinois.
Staffing McCormick Place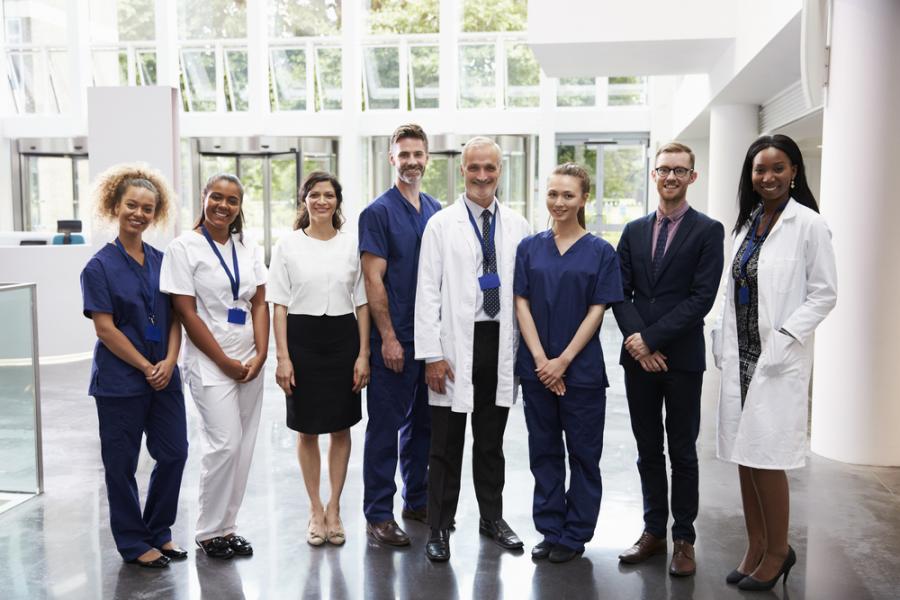 Former CEO of Advocate Healthcare, Dr. Nick Turkal, will serve as the executive director of the McCormick Place treatment facility.
Dr. Turkal noted that McCormick Place will not be a traditional hospital, but will simply treat overflow patients from hospitals in the area.
"McCormick Place will never have an emergency room. It will never be someplace where people come and admit themselves. This place will simply relieve some of the strain on our hospital partners," Turkal said. "I think it's very important for the public to understand that, so there won't be any confusion about who needs to come here, or how to come here. Your healthcare providers, your hospitals, your doctors, they will send you to this place if it's appropriate."
Turkal noted that medical staff at McCormick Place will likely work in 12-hour shifts to reduce the number of people coming and going. Likewise, it will reduce the need for personal protective equipment. At this point, officials have not finalized how many days per week staff will work, and Turkal declined to state how much health care workers will be paid.
More alternate care centers on the way
The governor also noted that workers have begun to build alternate care sites at the former MetroSouth Medical Center in Blue Island, the former Advocate Sherman Hospital in Elgin, and the former Westlake Hospital in Melrose Park.
Work will also begin at the first downstate alternate care site, at the former Vibra Hospital in Springfield.
"I never want to get to a place where our families and friends don't have a place to heal, or where our hospitals cannot give patients the best chance possible to beat the coronavirus," Pritzker said.
Likewise, the city of Chicago has agreed with two hospitals to provide housing for healthcare workers who treat COVID-19 patients. The 225-room Godfrey Hotel and the 200-room London House will set aside rooms for doctors, nurses, lab technicians, orderlies, custodial staff, and other hospital staff on a first-come, first-served basis.
Mayor Lightfoot pointed out that the rooms available to first responders at the London House, Hotel Essex, and Godfrey Hotel are not for front-line workers who become ill; they are meant for those who simply need a place to rest, and want to avoid potentially bringing the coronavirus home to their families and friends.