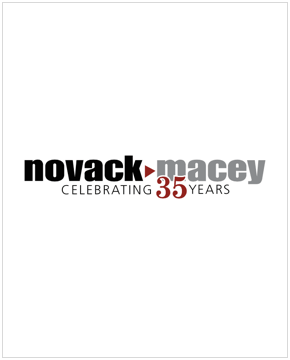 100 North Riverside Plaza Chicago, IL 60606-1520
Phone: 312 419 6900
Website:  https://www.novackmacey.com/
Founded: 1984
Managing Partner: Donald A. Tarkington
Expertise: Commercial & Business Law
Novack and Macey are a small, boutique law firm, but this doesn't mean that they aren't mighty.
Novack & Macey are a small law firm located in the heart of Chicago, but their size does not detract from the vast experience their lawyers possess. Having attracted a dedicated team of lawyers who are experienced enough to jump at the opportunity of a challenging case, your corporate matters are in great hands with this team.
In the last thirty five years, this law firm has dealt with everything from shareholder oppression to claims of oppression and corporate voting battles, and have built up a great reputation in the local area. In fact, their efforts are so highly appreciated that they have been called a "law firm's law firm" by the National Law Journal.