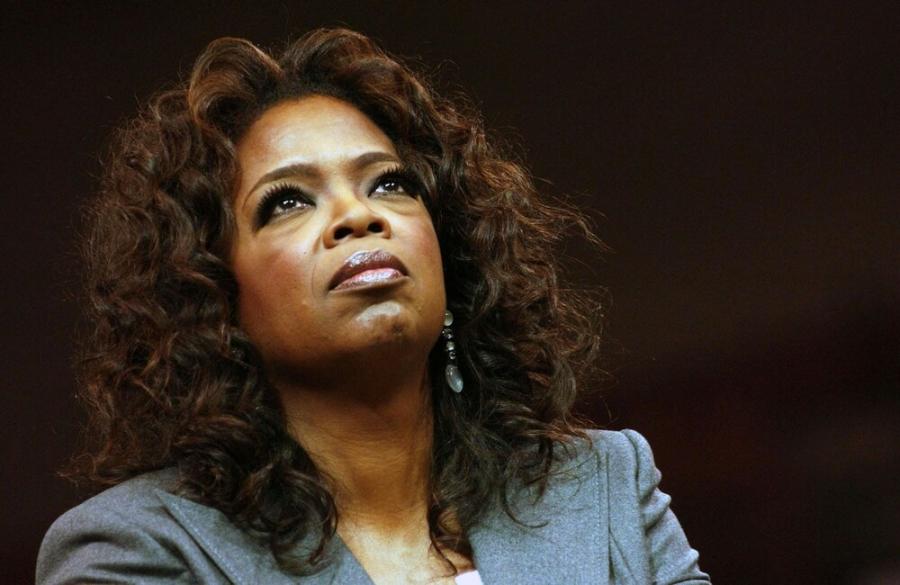 TV talkshow star and philanthropist Oprah Winfrey is granting the cities she's called home $12 million through a coronavirus relief fund.
She recently announced that the Oprah Winfrey Charitable Foundation will donate money to charitable organizations dedicated to helping disadvantaged communities in Baltimore, Chicago, Nashville, Milwaukee, and her birthplace of Kosciusko, Mississippi.
 Oprah Sets an Example Leading the Way
"The reason I'm talking about this is because people of means a need to step up," Winfrey said. "I mean, this situation is not going away. Even after the virus is gone, the devastation left by people forbidden to work for months, people who were living paycheck to paycheck, who've used up their savings, these people are going to be in need. So I say, look at your own neighborhood, in your own backyard, to see how you can serve and where your service is essential. That is the real essential work, for people of means."
After a talk with Chicago Mayor Lori Lightfoot and other city leaders, Oprah decided to grant $5 million to Live Healthy Chicago. That's an organization providing immediate support to seniors and other high-risk individuals affected by COVID-19.
In Nashville, where Oprah lived with her dad and began her media career, she's giving $2 million to NashvilleNurtures; that's a collaboration between Mount Zion Baptist Church and Tennessee State University, where Winfrey attended school. NashvilleNurtures plans to feed 10,000 families in and around Nashville.
In Milwaukee, where Oprah once lived with her mother, she's helping those in need of mental health care and housing with a $100,000 donation to The Nia Imani Family, Inc and SaintA.
Finally in Baltimore, where Oprah continued to build her media career, she's making a generous donation to the Center for Urban Families and the Living Classrooms Foundation. She's also giving $115,000 to the Boys and Girls Club of East Mississippi.
 Hands-On Philanthropy
"I'm not against big organizations giving out the money, but I always enjoy doing grassroots, on-the-ground stuff myself," she said. "I want to be able to help those who've been incarcerated and are getting out of prison. I want to help mothers suffering from domestic violence. I want to help people. I want to feed people. Finally, I want to help people get access to COVID-19 testing."
Oprah said she's been self-isolating since March 11, four days after she finished her nine-city wellness tour. She paid visits to the Barclays Center in Brooklyn, the Forum in Inglewood, California as well as many other wellness locations around the country.
Winfrey announced her COVID-19 Relief Fund a month ago, with the initial $1 million donations going to America's Food Fund. She's also giving grants to New Mount Pilgrim Missionary Baptist Church in Chicago, Minnie's Food Pantry in Plano, Texas, and advocacy organization Global Citizen, and among many other organizations.
 Charity Begins at Home
Before she handed out millions to others, Oprah first helped those closest to her heart.
"First thing, I started with my own family, people I knew who were going to be touched by the shutdown. People I knew were not going to have jobs. Then I expanded to people who I've worked with and know, who would be out of work. I literally started here, working my way out into the community. People who I hadn't spoken to in a long time got checks from me. They were like, 'What is this?'" Winfrey said.
"All of my cousins and a few aunties, be sure to try and help your own family first," she said. "I didn't want to announce, 'I'm going out globally trying to help other people' and then your own family says, 'Hey, what about me? I can't pay my electric bill. I can't pay my rent.'"
Recently, during Facebook's virtual "Graduation 2020" event, Oprah gave a commencement speech asking the graduates, "What will your essential service be?" She's asked herself the same question many times.
"This pandemic has made me think differently about giving. How I give and who's on the receiving end. How do you give in such a way that sustains people? I've always believed that ultimately you teach people to fish, but sometimes people need fish and a piece of bread right away," she pointed out. "Sometimes people need some fish, right? Sometimes people don't have time to learn how to fish. I just need fish today, OK!"
You Might Also Like: