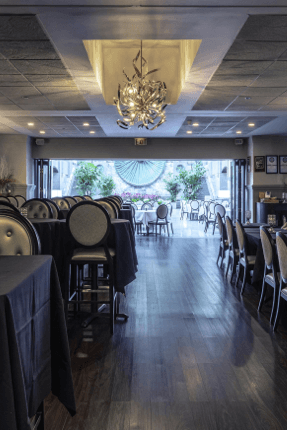 Pazzo's banquet hall is a gorgeous 3 story high atrium, fit for the most glamourous of weddings. Whether you are planning a classy reception dinner or an elegant ceremony, this space is for you. On their site you'll find a variety of wedding packages and menu options, starting at $1500 for space. They've hosted many weddings here before, and are happy to help figure out the best package for you.
You'll get great natural lighting during the day.
If you have a ceremony here, chairs are provided for free.
Check out their robust catering options.