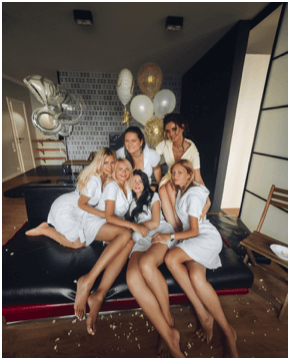 Leave your worries at the door and take your bachelorette party to the Ritz Carlton Spa. The luxury of Ritz Carlton certainly doesn't end with their hotel rooms.
Treat your party to a relaxing several hours of massage, pedicure, and bathing, designed to heal and renew your body and spirit.
You'll find full-body and seasonal inspired experiences throughout the year. Leave your eyes feeling radiant with their eye-focused experience, which includes eye cleanser moisturizer and face massage.
If you like pumpkin spice, they have pumpkin spice facials and pumpkin spice latte pedicures!
If you want to eat at their hotel after, ask them about their discount package.
They have aromatherapy.