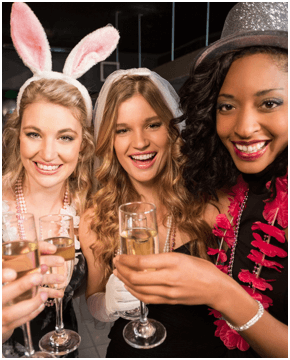 Sable Kitchen and Bar is sure to treat your party-goers. This River North bar and restaurants features tasty dishes and creative cocktails. From smaller bachelorette parties to grand affairs, Sable has the space for your event. The executive chef works to reinvent American contemporary small plate cuisine, using sustainable and healthy ingredients.
They have a variety of event spaces if your party wants their own privacy.
Inquire about their "experiences" which include never before seen cocktails and wild dishes.
Their River North location gives you plenty of other things to do before or after your visit to Sable.