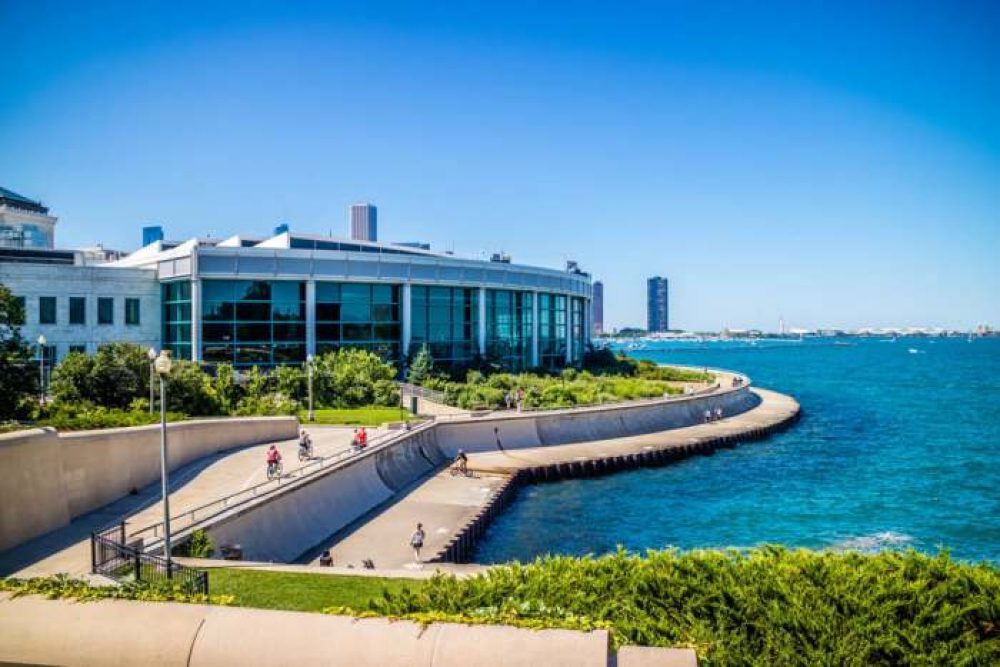 August 2nd, Shedd Aquarium unveiled its "Experience Evolution" $500 million plan for new galleries, learning spaces, and transformations to ensure the beloved Chicago institution will thrive for another century. 
Almost a century of memories and preparing for the next 100 years
For over 90 years, Shedd Aquarium has provided more than 200 million visitors with wonderful unique experiences, creating lasting and meaningful memories, while allowing people to get up close and personal with marine life. Guests of all ages have been treated to inspiring moments face-to-face with an extraordinary array of more than 25,000 aquatic entities ranging from kaleidoscopic fish to curious beluga whales. For those of you who do not know, Shedd Aquarium is literally part of some people's family, one of a kind moments, since the team can help you prepare your proposal! How cool is it to be able to say a Maggellan penguin or a Grainger Beluga whale helped your proposal come to life? 
In order to give all its animals a better home, but also to transform the way people enjoy the exhibits and interact with the animals, while learning about serious issues, a plan has been devised to make the Aquarium's home better, ready to take on another century of adventures. 
Shedd Aquarium unveiled its strategic vision January 11th 2022, and is now giving more details.  The plan meant to ensure a  transformational investment in Chicago communities and aquatic ecosystems is a Centennial Commitment that will require half a billion dollars and eight years to complete.  
The $500 million 8-year project will "prepare Shedd for the next 100 years, transforming the aquarium's historic galleries, accelerating aquatic science and research, and equitably expanding access to nature for all."
The plan, described as "a bold surge forward that leverages nearly a century of success", contains several objectives including deeper community investments and partnerships, new educational and experiential programs, a modernized aquarium experience, and compelling digital engagements.
Transformational support for the Centennial Commitment has been provided by The Harvey L. Miller Family Foundation, the Mansueto Foundation and Builders Initiative in addition to lead corporate contributions from Bank of America, GATX Corporation and Illinois Tool Works Inc.
Teaching the current generations to care for the environment the next ones are going to live in  
The aquarium revealed plans for the most significant physical transformation of its lakeside home in recent history – a reimagination of the aquarium's historic galleries with new immersive, bilingual, and science-rich exhibits, an enhanced accessible and more seamless entry experience, greater space for conservation science research labs and modernized animal husbandry infrastructure, and robust investments in spaces and programs for environmental learning – all to be completed by 2027.
"We know that when people can truly connect with animals, it motivates an emotional, empathetic response that shifts attitudes and fosters a personal sense of responsibility for local waters, global oceans, and wildlife," said Bridget Coughlin, PhD, President and CEO at Shedd Aquarium. "People cannot care about something they do not know or understand, and it is only when we care about something, we are motivated to act – to love it, to protect it, to save it. In this age of increased urbanization and disconnection from nature, there is greater urgency to ensure more resilient, sustainable, and thriving communities and ecosystems for the future. As such, greater opportunity must exist to nurture care and understanding for our shared blue planet. Shedd Aquarium's experience evolution aims to do just that."
Shedd is evolving to:
Improve already exceptional animal care through advancements in the husbandry, veterinary science and care of animals.
Introduce some of the world's most challenging conservation issues facing animals and ecosystems and offering guests the ability to act.
Expand a sense of belonging, welcome, and greater opportunity for learning through bilingual exhibits, offered in both English and Spanish.
Increase physical accessibility through modernized ramping and circulation pathways.
Bring guests eye-to-eye with aquatic life in new, participatory and immersive ways.
Serve more mission moments to more students with greater access.
Create intentional spaces for communities to gather, commune and collaborate.
Many of the new exhibits will allow guests to feel as if they are beneath the water's surface
Distinctive animal biology, behaviors and biodiversity will center at the core of the new Shedd experience, replacing the current geographical-based experience with new ways to observe and learn about aquatic life. Many of the new exhibits will allow guests to feel as if they are beneath the water's surface, engaging their senses and bringing them closer than ever to the wonder of the aquatic animal world. Hands-on programs will invite guests to dive deeper into programs such as learning what kelp tastes like, examining how a hagfish uses slime to protect itself, or observing what lives in our local waters through a high-powered microscope. 
Additionally, new circulation pathways will significantly improve the historic building's ability to meet guest accessibility needs, particularly for those with strollers or mobility devices.
However, the most significant changes are not only for guests, but also the tens of thousands of animals under Shedd's care. Amongst many changes will be the transformation of the aquarium's North Gallery into an immersive tunnel exhibit, for example, to serve as the new home to one of the aquarium's fan-favorites – rescued green sea turtle, Nickel. By providing double the amount of water volume and state-of-the art infrastructure to support a complex, warm saltwater environment, new spotted eagle rays will also join Nickel with over twice the space to swim and explore.