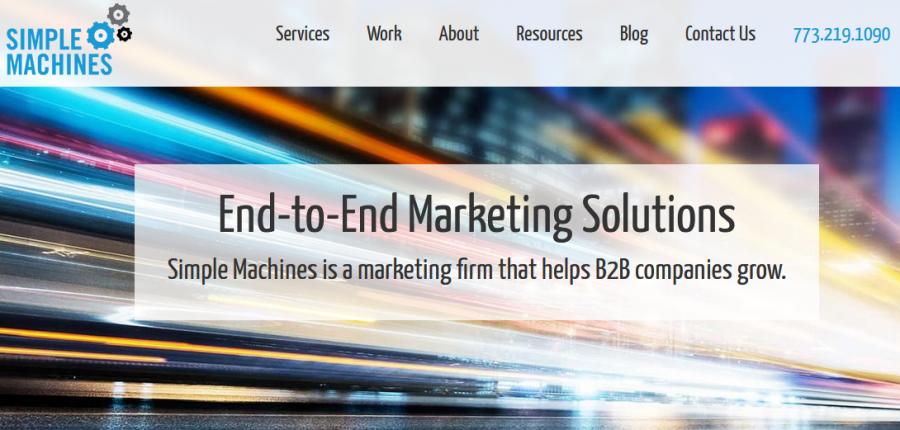 330 N Wabash Ave 23rd Floor, Chicago, IL 60611
Phone: 773-219-1090
Founded: 2012
CEO: Jill Wilson
Top Clients: The Exeter Group, Loan Ecosystem Online, United Abrasives
Expertise: Marketing Strategy, Search Engine Optimization
Simple Machines Marketing works exclusively with B2B companies to implement SEO strategies that will increase your businesses' organic reach.
They know what it takes to find the right keywords that bring in relevant traffic, which in turn increases your sales and overall success.
With over seven years of experience, their small team of experts knows what it takes to help your business become a frontrunner in your industry, regardless of its size.