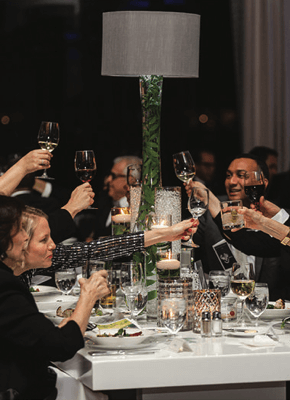 If you want bold and inspired ideas, look no further. For the past 25 years, Star events has worked hard to guarantee smooth and engaging events for Chicagoland. They can handle a host of tasks, including logistics, marketing, and talent buying. For festival planning, Star events are industry veterans and they will help you handle all aspects of running an event with vendors or live music. "They always get great vendors, great bands, and the festivals are a good time on the weekends. The staff is incredibly courteous, efficient, and assist me whenever I've needed help at an event. If you're looking to be entertained, their festivals have no shortage of fun and excitement. Seriously great company."
Star Events have helped plan some of the biggest festivals in Chicago.

They can mix their expertise and help bring star power to your corporate or private event!

Star Events has a lot of experience with high-touch activations.