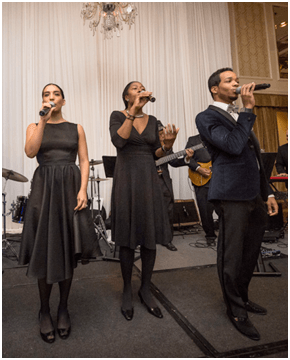 The Sway prides themselves on their ability to entertain. Many wedding bands may be talented, but nobody will make you groove and celebrate like the Sway. From smooth cocktail or dinner experiences to a full-blown party reception, Sway Chicago can deliver.
Sway Chicago are happy to accommodate a wide variety of events and budgets.
Wedding Wire's "couples choice award" winners for 2019 and 2020.
With the live performance calendar on their site, you can watch them in person before making your choice.