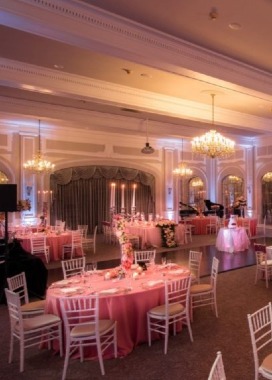 The Crystal Ballroom and Lounge can be found in downtown Evanston, just east of Skokie. They feature a newly restored event space, and are proud of their ability to help your special occasion go off smoothly.
They only host one event per day to assure full focus on your special day.
Classy ballroom that can fit a variety of wedding-related needs.
The events director has over 35 years of experience.
The Crystal Ballroom and Lounge has been named a top Skokie Wedding Venue this year