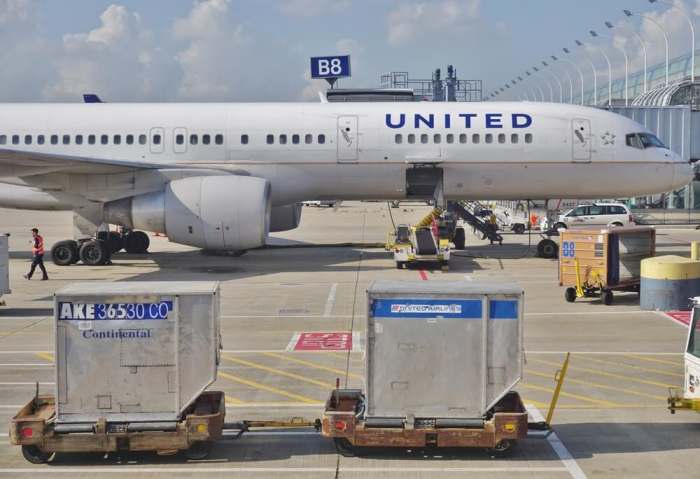 Just south of the terminals at O'Hare International Airport, United Airlines maintains a 55,000-square-foot cargo facility. The facility has been busy unloading containers filled with anything from ordinary mail to shipments of vital personal protective equipment and pharmaceuticals.
Now United Airlines is poised to handle a critical cargo; the long-awaited COVID-19 vaccine. The U.S. Food and Drug Administration recently issued emergency use authorization for Pfizer's coronavirus vaccine, and Chicago is preparing to administer the initial shipment of 23,000 doses.
Handling the COVID-19 Vaccine is a Challenge
Transporting millions of doses across the country is a huge logistical challenge, considering that the vaccines must be kept at far colder temperatures than the average cargo. United is just one of several companies to take up the challenge.
"We want to position ourselves to be prepared to do whatever is necessary to assist with the global distribution," said Chris Busch, United Airlines' managing director of cargo.
While it's unclear how big a role United Airline's Chicago distribution hub will play, the Windy City is central to the transportation and logistics industry.
United released a statement recently revealing that it delivered five cargo flights in late November and early December of Pfizer's COVID-19 vaccine to Chicago. That makes United the first commercial airline to deliver an FDA-approved coronavirus vaccine within the US.
United regularly transports vaccines and other medical cargo. The airline's cargo facility at O'Hare has battery-powered, refrigerated shipping containers and three refrigerated rooms that can keep vaccines and pharmaceuticals chilled during transport. The airline also employs a team to monitor the temperature-controlled shipments.
However, the Pfizer vaccine won't be stored in those containers, since it must be kept at much colder temperatures than usual; around minus 94 degrees Fahrenheit. To confront the issue, Pfizer has developed shipping containers specifically for the COVID-19 vaccine that can maintain those sub-zero temperatures for 10 days using only dry ice.
United, as well as other airlines, had to seek FAA permission to transport more dry ice than usual. For example, United can now carry up to 15,000 pounds of dry ice on charter flights to help distribute the Pfizer COVID-19 vaccine. Typically, those flights can carry 3,000 pounds of dry ice.
Dry ice is regulated by the FAA since it turns to carbon dioxide gas once it reaches a temperature above minus 109 degrees Fahrenheit. Airlines must have safety procedures in place to keep carbon dioxide from building up inside the plane.
A Million Doses on One Flight
One Boeing 777 can carry a million doses of the coronavirus vaccine. To unload the planes, the aircraft will park behind United's cargo facility, lift the cargo hold doors, and the containers will roll out one by one onto a platform. The containers will be transferred to vehicles to drive the precious cargo to the United facility, where they'll then be loaded onto refrigerated trucks. The unloading process takes less than 30 minutes.
Delta and American Airlines Are Also Onboard
Delta and American Airlines also have plenty of experience transporting vaccines, and have also been preparing for the COVID-19 vaccine distribution.
American Airlines began test flights in mid-November, flying between Miami and South America to test the dry ice packaging and develop a handling process. American has also been actively transporting specimens and test vaccines for vaccine trials. American received its first COVID-19 vaccine shipment recently at O'Hare, where it was loaded onto a Boeing 777 bound for Miami. The vaccine is expected to be delivered to U.S. territories in the Caribbean.
Delta Airlines transported test vaccines successfully over the summer and fall. Furthermore, Delta has a dedicated Vaccine Control Tower monitoring the shipments 24/7. Also, Delta has warehouses and large cooler facilities at airports in Detroit, Atlanta, Los Angeles, Seattle, and New York, and Seattle that can handle vaccine flights.
Travel Restrictions Do Not Affect Vaccine Distribution
While the COVID-19 pandemic has profoundly inhibited air travel, the reduced number of passenger flights would not limit the airline's ability to quickly transport the vaccine. While passenger flights have been reduced due to the pandemic, cargo-only flights have been going strong.
In fact, United reported that revenue from cargo rose 50% during the third quarter, while passenger revenue plummeted by 84% compared to last year. Since mid-March, United has flown more than 6,500 cargo-only flights. Both passenger and cargo-only flights have together transported more than 400 million pounds of freight, including more than 150 million pounds of "essential" shipments including PPE, medical kits, medical equipment, and pharmaceuticals.
FedEx and UPS at the Ready
Companies like FedEx and UPS will also carry vaccines by air, and by truck. Pfizer also expects to ship some of the COVID-19 vaccines from its facility in Kalamazoo, Michigan. The pharmaceutical giant also maintains a distribution center near the Illinois border in Pleasant Prairie, Wisconsin.
Vaccine shipments will get priority over holiday gifts. At a U.S. Senate Subcommittee on Transportation and Safety, FedEx and UPS executives said they were reserving their transportation capacity for COVID-19 vaccines.
"There will be no shipments with higher priority in our networks than the COVID-19 vaccine shipments," commented Richard Smith, FedEx Express regional president of the Americas and executive vice president.
In 2009, FedEx transported 80 million H1N1 vaccine doses. The company has more than 90 facilities spanning five continents that can keep items cold in transit. That includes a 20,000-square-foot temperature-controlled storage facility in Memphis, Tennessee. FedEx is also increasing its network of ultra low-temperature freezers.
UPS, which provided logistical support for Pfizer's COVID-19 trial and eight other vaccines currently in trial, has put money into a "freezer farm" that can handle Pfizer's ultra-low temperature vaccine requirements.
UPS can also produce over 24,000 pounds of dry ice daily at its Louisville, Kentucky, facility. The company plans to ship 40 pounds of dry ice to all locations where the Pfizer vaccine will be administered to keep it cold following delivery.