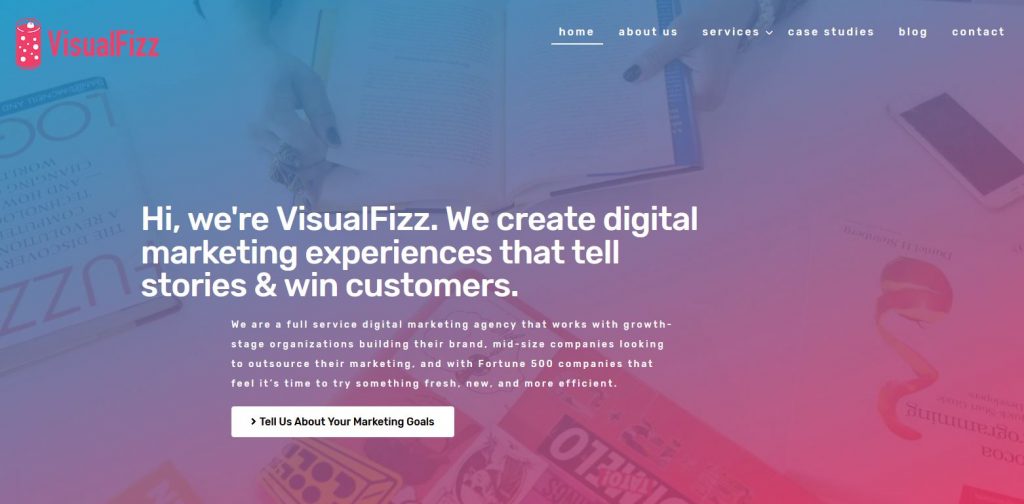 Address: 444 N Michigan Ave #1200, Chicago, IL 60601
Phone: 1-773-599-1829
Founded: Not disclosed
CEO: Dan Salganik
Top Clients: One Hope United, Toyota, The Yard KW, Max + Cheese Fest Chicago, Orderly
Expertise: Experiential Marketing Brand Strategies, ROI Based Advertising Campaign Development
VisualFizz is a team of experienced digital marketing experts who strive to push boundaries, experiment, bend the rules, and create memorable marketing experiences. Their vision is to create successful marketing campaigns that evoke emotions and create meaningful interactions between the consumer and the brand. With their personal approach to digital marketing, they can focus on your business needs so that you can focus on what you do best.
VisualFizz believes in ongoing education and learning through experience. They encourage growth and learning across all levels of the company by attending events and conventions, studying new processes, and staying on top of trends.
Before launching a campaign with you, they will ensure they have a full grasp of the foundation of your industry and company.