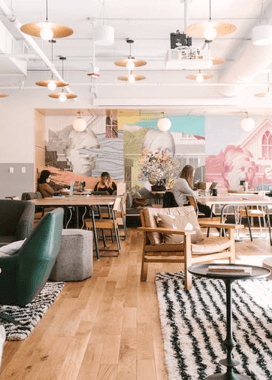 WeWork is known for creating energetic spaces, and its location at 111 W Illinois lives up to this reputation. With living room-esque lounge areas, fitness room, and conference rooms, the space is ideal for tech-focused business who expect to host clients.
WeWork offers large lounge areas, a fitness room, conference rooms, and more.

The space is known for its welcoming decor.

WeWork has ramped up cleaning and sanitary practices in light of COVID-19.