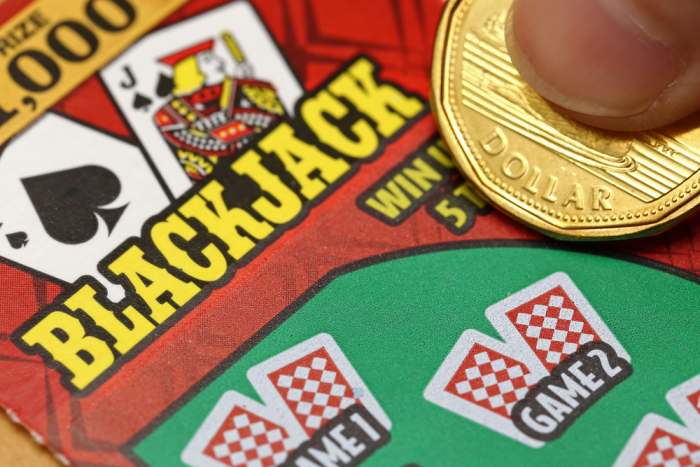 Our neighbors to the north have quite a lot to say about online gambling since they have been at it for several years. But is there something that legislators in Illinois can learn from Canadians other than the fact that our money is still worth more than the Loonie? Well, in this article, we intend to take a closer look at gaming – and online gaming – in Canada to see if there is something that could help with progress in legalizing online gaming in Illinois.
Canada's Legal Framework For Gambling
Gaming was first legalized in Canada in 1969, however, even at that point, there was a fair amount of grey area in the Criminal Code of Canada. One such "sticky" point is that there is no clear wording that prohibits online gaming. Or at least there wasn't. Some provinces in the country have "local" gaming sites but offshore gaming sites are the main draw for most Canucks with fast enough internet connections to permit such activity. It was in 1999 when the Kahnawake Game Commission first made online gaming legal on Earth and has since licensed a massive number of Canadian online gaming casino sites for Mohawk Territory residents. Yes, that's right. Tribal casinos paved the way in Canada for mainstream online gaming activities like the state-owned outlets or offshore operators like the JackpotCity online casino.
What Online Gaming Is Legal In Canada
Well, that's a loaded question of sorts. In Canada, the legalized gambling options are many and vary from province to province. In general, there are commercial casinos, small gambling rooms, racetracks, video lottery terminals (VLTs), slot machines, and lotteries. The Criminal Code does not limit Canadians from playing for money with offshore sites and it is legal to gamble online through these foreign platforms. The average Canadian online gambler knows what PokerStars is but probably has never set foot into the local land-based casino downtown. That's probably because Canadians are fond of gambling online.
Canada Is An Online Gaming Industry Leader
Okay, here's where the stats start to show that our friends north of the 49th spend a lot of time and money playing at online casinos. At least 19.3-million Canadians are what would be considered active gamblers. When you consider that the total population of that country is 37.5-million, we are now taking about 51.5% of the total population of Canada is gamblers. That may also explain why Canada is ranked at #8 in the world in online gambling. It was partly due to these figures that the Canadian provinces of Alberta, British Columbia, Ontario, and Saskatchewan chose to jump on board and launch individual provincial gambling sites to tap into those high numbers of active players.
Oh, and it probably had a bit to do with the following stat: Canadians have spent about $4-billion in offshore casinos to date. But that is nothing when you compare it to the over $17-billion Canadians have dumped into casinos already operating in cities and towns across the Great White North. We'll save you from figuring out the math and just add that tens of billions of dollars are spent each year on gambling in Canada.
Who Gambles And How In Canada
Canadian men dominate the online gaming landscape totaling 80% of the bettors. As for age, the majority of gamblers are young adults who are either college age or just a little older and starting their career paths. Although the guys outnumber the gals in gaming online in Canada, it is the women who outnumber the men when it comes to using a phone to place a bet. The figure sits at 55% in favor of the gals and that stat makes Canada the only place on the planet where females dominate online betting with their phones.
Why Online Gambling Is So Hot In Canada
Here's a point that the lawmakers in Illinois should take into consideration. In Canada, almost all casinos allow for online gambling. Because it is far cheaper, in the long run, to gamble online (you don't have to pay for parking, gas, a meal, drinks, etc.) it is the place of choice for our friends up north as opposed to finding a physical, land-based casino to visit. And those, although they seem to be springing up everywhere, in reality, are not everywhere. Sure, in the bigger cities you will find a casino or more but not everyone in Canada lives in Toronto, Vancouver, or Kelowna. For many Canadians, it's an hour-long trip or more to the nearest casino and in -25C temperatures in the winter in places, it's just a lot easier to just stay home wrapped in a Hudson's Bay Company blanket in front of the computer playing some Blackjack.
The Popular Gambling Games In Canada
Here's another one to point out to Illinois legislators. In Canada, online sports betting leads the way as the most popular gambling activity. That's where the men are usually found online. Their next favorite form of online gaming is table games (like Blackjack, as hinted at above). As for the ladies in the room, they are fond of Bingo and other games of luck. Slot machines get 72% of all Canadian gamblers, and poker attracts 59%. It is also interesting to note that in Canada, at least, the online casinos provide 13% higher rewards than the average Canadian will find in a physical casino.
Gambling in Canada In the Age of The Internet
There was a time when brick-and-mortar casinos and bingo halls were all the rage in Canada. That has changed thanks to technology. The internet has helped see the development of over 2-thousand gaming casinos in Canada. With land-based casinos returning less than 60% wins and online casinos showing over 96% in wins, you don't have to be all that savvy to see where your best deal lies. Oh, and Canadians don't get taxed on gambling wins. Well, unless you make gambling your full-time career you may get a visit from a rep from the Canada Revenue Agency but only if you win consistently and large jackpots.
Summary
With so many Canadians benefiting from legalized online gaming, you would think it would be an easy sell to the Illinois state government that a segment of the population would be attracted to online casinos who are not big fans of online sports gambling in the state. Canada has figured out how to tap into the popularity turning it into a growing industry much as online sports betting has become in Illinois. Time will tell if gamblers in Illinois will see an expansion to include all forms of online gaming…or not.