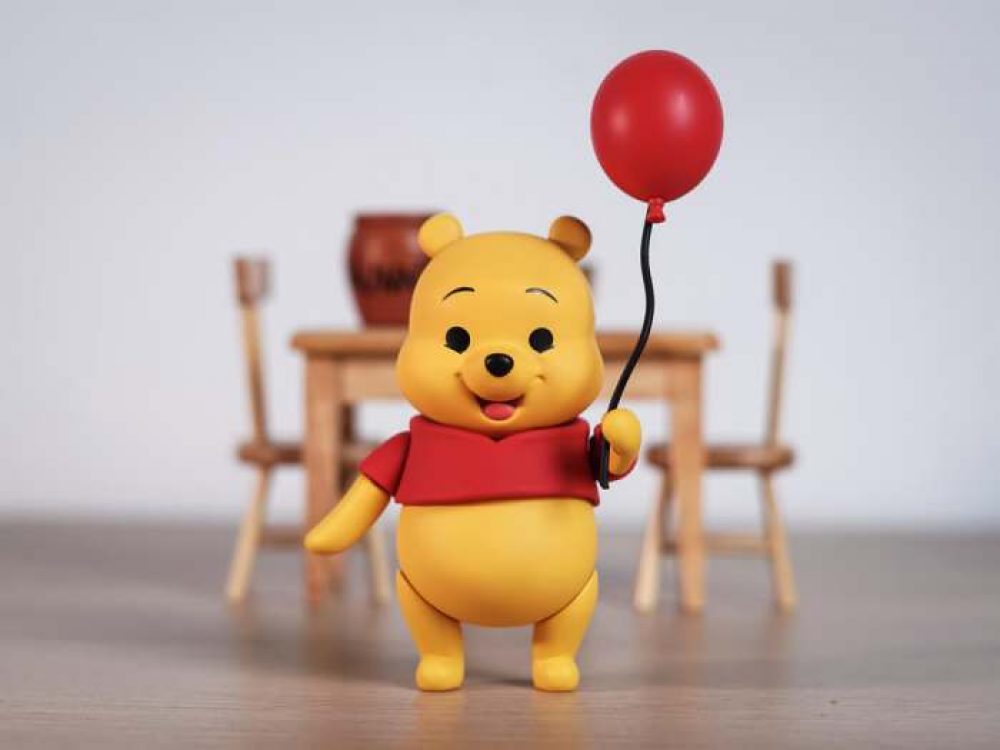 For younger or older kids, but also adults who are kids at heart, Winnie the Pooh: The New Musical Adaptation runs through June 12 at Mercury Theater Chicago. Tickets start form 39$ a seat. 
The Show Promises a Good Time for All Ages
In a new story from the Hundred Acre Wood, told with stunning life-size puppetry through the eyes of the characters we all know and love, this fresh stage adaptation features the Sherman Brothers' classic Grammy-award-winning music with additional songs by A.A. Milne.
Winnie the Pooh: The New Musical Adaptation is developed and presented by renowned family entertainment creator Jonathan Rockefeller, produced in association with Disney Theatrical Productions.
After The Adler Planetarium, the Museum Campus attraction well loved by Chicagoans and not only, reopened after almost two years in March, giving parents a new destination to bring their kids on weekends and vacation days, Mercury Theater Chicago gives them a new option this May.
The show promises a good time for all ages, but, of course, primarily young children will be enchanted by the story of Winnie and his friends, this time embodied by puppets of various sizes. 
"It felt like being a child again," says Emilie Rose Danno, who plays Piglet
The experience of maneuvering the puppets and using their talent to bring them to life was really moving for the artists also, some of them, like Emilie Rose Danno, who is playing Piglet, being at the first such experience. 
"It felt like being a child again," said Emilie Rose Danno. "That's why performers love what we do, we love the sense of play. Puppetry allows you to access that part of yourself."
Singer and actress Danno is now becoming a puppeteer to give personality to Piglet in Mercury Theater's Winnie the Pooh: The New Musical Adaptation. Emilie Rose Danno is no stranger to music and showbusiness, since she  grew up in a Puerto Rican and Italian household in Glen Ellyn.
"Basically my family is like a giant salsa band," Danno said. "I was a singer before I was an actor, because I just had all that influence. On the Italian side, my dad would take me around all the Italian bars and restaurants. I'd sing with all the Italian singers, and he would teach me all the Italian love songs and songs from the mafia movies. It just plays a big part in everything I do."
Playing the 3-foot character in Winnie the Pooh comes with a different set of challenges, Danno says. Creating the character's voice was not easy, getting it a bit lower and with a stutter, but also not upstaging the character, which meant Danno had to play on her knees, to be only as tall as Piglet. But all these challenges also bring some unexpected rewards, making the actress's inner child happy.
"It's just so different from anything I've ever done,"Danno said. "It brings out the child inside me. When you become an adult, life happens and you have so much weight to you. But I think life can be simpler than we make it, and it's nice to have an escape."
Winnie the Pooh Has Been Around Forever and Has Tons of Fans
Winnie-the-Pooh is a children's book by English author A. A. Milne and English illustrator E. H. Shepard. Published in 1926, it is a collection of short stories about an anthropomorphic teddy bear, Winnie-the-Pooh, and his friends Christopher Robin, Piglet, Eeyore, Owl, Rabbit, Kanga, and Roo.It is the first of two story collections by Milne about Winnie-the-Pooh, the second being The House at Pooh Corner (1928).
Will Rupert, who plays Winnie the Pooh, says this is such an old and beloved character that everyone, from grandparents to grandkids, has an experience with it. "He's been around forever. There are movies from every decade for this character. That creates a sense of community because everyone has a story with that. How they grew up with those movies or TV shows or books. Our show does a good job of creating that community as well." "Theater transports people to a different place," Rupert said. "But there's an even extra special show that makes you forget about the past two years."
While it may not be a traditional musical production, this story encourages appreciation for the art of puppetry for all ages.
"I think everyone has a Winnie the Pooh story," Danno said. "I grew up with it. In the way it was written and the way it comes across, it's meant to pull your heart strings a bit. I really think it's for everybody. I can't say it's for one particular group of people, because I've seen it touch little kids' hearts, my dad cried when he saw it."
Other Cold Books Your Kids Might Enjoy if They Love Winnie
Of course, being such an old story means that Winnie the Pooh has been transformed into cartoons, all sorts of shows for theater and cinema, including musicals. So it is really tricky to bring something new to the table.
If your children are into Winnie, they might also really like one of the list we put together, that of the 31 best books for 3-year-olds you wish you had read as a kid! They range from highly-regarded classics by beloved authors to stunning page-turners released in the last few years.
Inquiring whether children will be read to might also be a good idea when you are looking for a daycare for your child. Many parents choose to bring their children to daycare because the group setting allows their little ones to thrive socially, emotionally, and developmentally. In addition to freeing up parents to go to work and focus on their adult lives, daycares also set up younger children for success in fast-approaching school life.
However, finding a quality daycare in Chicago can be a little tricky. With so much to keep in mind and so many options to choose from, we've compiled answer to some fundamental questions you'll want to think about as you consider which kind of daycare is the best fit for your child and your family. So, if you are in need of advice, check out our top tips on how to pick the best Chicago daycare for your child.