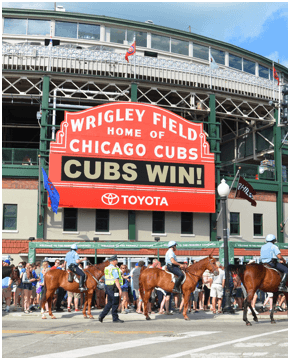 For those of you who love sports, why not propose at the world famous Wrigley Field? This ballpark, built in 1914, is home to numerous unforgettable moments. For many Chicago locals, they may have been a part of some. Wrigley Field is a great place to share another priceless moment with your loved one.
If you time it right, you can watch a game right after your proposal!
Great place for a sports-fanatic.
Fun places to eat and drink.