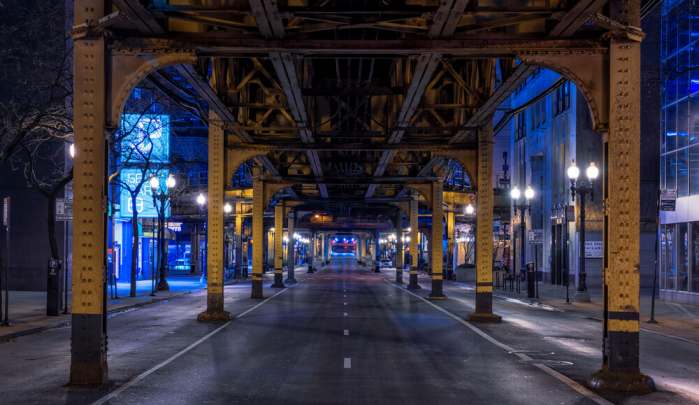 Whether you were born and bred in the windy city or are looking to relocate for work, a growing number of people now call Chicago home. As a result, the real estate market is booming. But with so much to consider ahead of time, it can be difficult to know where to begin. Continue reading to familiarize yourself with 6 rental trends ahead of your big move to one of America's most desirable cities.
1) Rental prices are dropping
With job prospects wavering and more people staying home than ever before, rental prices in the city have plummeted dramatically this year. According to a recent survey, the average rental cost in Chicago fell from $1,355 in December 2019 to just $1,193 a year later. Annual rent hikes have also slowed down. This has allowed more people to lease their first rental property and has reassured current renters that monthly costs will not increase. Typically, prices drop in winter as fewer people move during the colder months. Summer, on the other hand, usually experiences a spike as college students and graduates return to the city for temporary accommodation.
2) A growing number of renters are taking out renters insurance
Renters insurance is designed to protect the tenant of a rented property against the financial repercussions of an accident or emergency. This includes a break-in, theft, or injury to a guest or visitor to your home. It also covers you and your belongings in the event that, say, a water leak or damaged electrical wire causes damage to your apartment (different policies have different coverages so always verify the amount of coverage you have).
With more and more people concerned about the safety and wellbeing of themselves and their personal possessions, renters insurance is currently experiencing a rapid surge in the state of Chicago. What's more, tech-minded companies like lemonade.com have worked tirelessly to improve and simplify the process for renters, allowing applications to be carried out online and, as a result, tenants to find appropriate protection without a big song and dance.
3) High-rise apartments are growing in popularity
Apartment buildings and condominium communities can be a great way to experience city living on a budget. With a wide range of benefits for single dwellers as well as couples, a growing number of people are opting for high-rises for their next rental property. There are several advantages associated with renting a high-rise apartment. They offer uninterrupted views of the city and benefit from a number of shared amenities such as security personnel and on-site laundry. They may also come equipped with a state-of-the-art fitness centre or multiplex cinema.
4) New-build properties are on the rise
With more and more people looking to lease their first rental property in the city, new-build properties are facing a rapid surge. This will address the current housing shortage and allow a greater number of people to experience independent living for the first time. Apartment buildings are almost always in demand. With the option to house a large number of people within a relatively small square footage, they are set to become a staple in the future of Chicago's skyline.
5) Rental prices falling below national averages
As a result of a recent drop in rental prices in Chicago, they are now in line with national averages. As of March 2021, the average monthly rent in the city is $1,661 whilst the national average is around $1,721. With such attractive rental prices, visitors relocating from out of town are much more likely to consider Chicago as opposed to a number of expensive US cities including New York City, San Francisco, and Washington D.C.
6) Rental vacancies are growing
Due to mounting properties in the city, rental vacancies are on the up. Like every other major city in the US in 2021, renters in Chicago are choosing to rent as opposed to buying. More and more people are living within their means and benefitting from the many advantages of living in a shared or single rental apartment. With the lowest rental prices in years and more housing options to choose from than ever before, 2021 may be the best time to lease a rental property in the city.
The rental market in Chicago has undergone a series of changes in recent years. If you are planning a move to the city, it may be worth doing some research on some of the key trends and market fluctuations ahead of time. By knowing exactly what to expect, you can find your next rental property in a fraction of the time and for the best price.