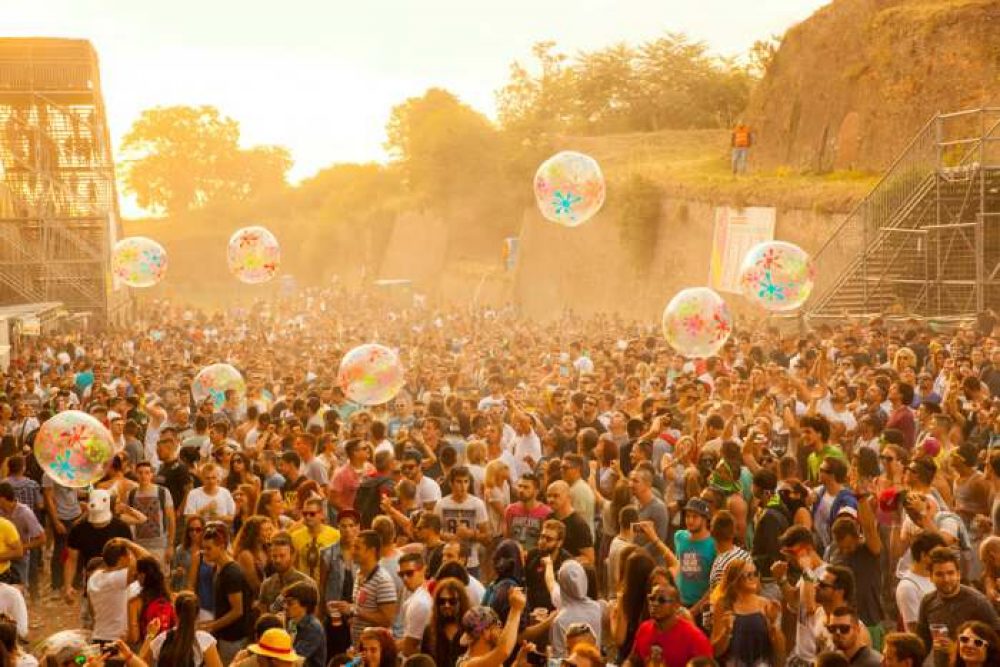 City of Chicago completes the 25th year of its popular SummerDance Series with a free SummerDance Celebration noon-8 p.m. Sept. 17 in Millennium Park throughout Millennium Park, 201 E. Randolph Street.
Although summer temperatures have sunk, and fall is here, there are still many activities one can enjoy outside, with family and friends, or your significant other. 
Among the best things to do in Chicago this season, one can choose from apple and pumpkin picking to visiting museums or admiring nature's beauty while the seasons change. The activities we have hand picked for you to try are really fun and engaging, suited even for romantic dates. Check out some perfect ideas for both adults and kids to do in Chicago and suburbs this fall.
But while fall might be at our doorstep, summer still clings to us and it is hard to let it go, especially when the opportunity for dancing as a community presents itself. And this year, on National Dance Day, Chicago will go wild, dancing its heart out. 
The 25th year of dance celebration in Chicago 
The Chicago Department of Cultural Affairs and Special Events (DCASE) caps off the 25th year of its popular Chicago SummerDance series with a daylong celebration of free performances and activities showcasing the richness and diversity of Chicago's dance community Saturday, Sept. 17. This event also celebrates the 2022 Year of Chicago Dance.
SummerDance Celebration is a daylong festival of live dance performances representing the variety of dance styles and cultures found throughout Chicago. There will be performances throughout the day, but dancers of all ages and skill levels are also invited to take part in introductory dance lessons by professional instructors followed by live music and dancing. 
"Our SummerDance Celebration, part of the Year of Chicago Dance, is the culmination of a months-long program to show Chicagoans how music and movement can bring us together," said Nancy Villafranca, DCASE Deputy Commissioner of Programming. "After two years of all-virtual or reimagined offerings, we're looking forward to capping off the 25th year of our popular SummerDance series by welcoming everyone to Millennium Park to showcase the amazing talent and diversity of Chicago's dance community."
A Teen Village to empower youth through the arts
In partnership with SocialWorks, The SummerDance Celebration will feature a Teen Village, whose mission is to help empower youth through the arts, education and civic engagement. Open to all youth ages 14-21, Teen Village will be available from 1 p.m. to 5 p.m. on the Park's South Promenade and will feature music and dancing, food, games, footwork instruction by Open the Circle, a performance by Goon Squad, and SocialWorks' 60th OpenMike.
"Dance and movement is universal across all communities and age groups," added Villafranca. "We've partnered with SocialWorks to build Teen Village as a safe space where teens from across the city can come and engage with music and dance, be themselves and most importantly, feel welcome in Millennium Park."
SummerDance Celebration highlights include
:
12-12:30 p.m. – Round Dance / Great Lawn
The Black Hawk Performance Company will celebrate the songs and dances of the many tribal people who have danced life into Chicago for thousands of years. After the dance demonstrations, the audience will be invited to take part in a round dance with the artists.
12:45-5:15 p.m. – Pop Up Performances / Central Promenade
Pop-up dance performances occur throughout the afternoon, featuring dancers who seemingly emerge from the crowds to surprise and delight viewers. Participating dance companies include Chicago Rueda, Dance Force Elite, Meher Dance Company, Tango 21 Dance Theater and Nejla Yatkin.
1-5 p.m. – SummerDance Village / North Promenade
More than 30 SummerDance community partners will be featured in a "village" setting to celebrate their contributions to cultural experiences in Chicago. In addition, SummerDance Village is where professional instructors will offer free dance lessons in varied styles:
1 p.m.: Bollywood with Bollywood Groove & Culture Groove
2 p.m.: Swing with May I Have This Dance
3 p.m.: Peruvian Folk Dance with Center of Peruvian Arts
4 p.m.: Samba with Dill Costa
5:15 p.m. – West African Drum and Dance / Great Lawn
Led by Ayodele Drum and Dance, a sisterhood of 20 women that learn, perform and share African drum and dance, this program includes an exhibition of styles followed by an invitation to dance together.
6-8 p.m. – Jay Pritzker Pavilion performances. Scheduled to perform: Back of the Yards Neighborhood Council Ballet Folklorico, Back of the Yards Neighborhood Council Ballet Folklorico, Lajkonik Polish Folk Song & Dance Ensemble, Lucky Plush Productions, M.A.D.D. Rhythms, Maritza Garcia and Sergio Ceron, MOMENTA Dance Company, Move Me Soul, PARA.MAR Dance Theatre and Shubukai (Asian Improv aRts Midwest).
DCASE programming is supported by the Chicago Transit Authority and Millennium Garages.