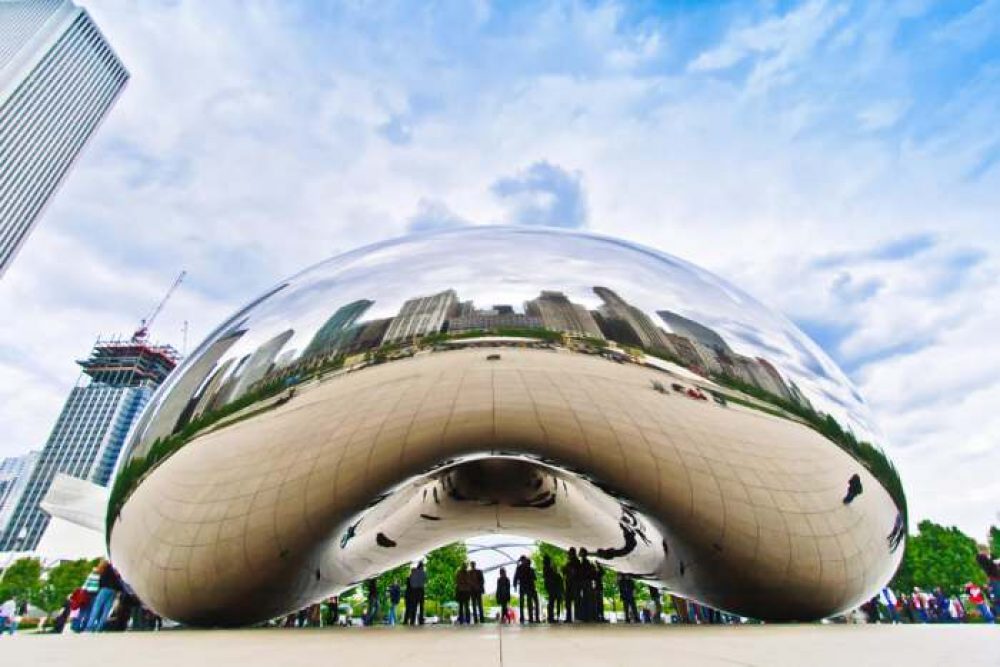 Now that summer temperatures have sunk, and fall is here, it is time to think about the best things to do in Chicago this season. If you plan to spend some time with family, friends or your significant other, the activities we have hand picked for you to try are really fun and engaging, perfect even for romantic dates. From pumpkin patches and apple picking to admiring fall foliage and taking part in fun activities and events, you will find perfect ideas for both adults and kids to do in Chicago and suburbs.
Sample some of the best Chicago food  
Chicago food culture is in its own culinary league. The city boasts not one, two, or three but many signature dishes that have gained both national and international recognition. No foodie can say no to a hot slice of the gooey, cheesy, and heavenly-tasting deep-dish pizza. How about an Italian beef sandwich, Chicago-style popcorn, hot dog, or a mile-high ice cream cone? Wether you have time and endurance to try them all, or you are only looking for pointers to try out our fabulous food, here are some great choices for signature Chicago foods and deserts. 
Two great options for theater and music lovers
If you are an enthusiast of the muse Thalia ready to sample a different flavor this fall, the Chicago International Latino Theater Festival is the right choice for you. The city's Latino theater community is on display during this month-long festival during which you are bound to find something you'll love to see.
In case your favorite muse is Clio, the World Music Festival is the place to be this fall in the city.  This one-of-a-kind festival brings hundreds of musicians from all over the world to Chicago for a multi-venue celebration of international music.
Connect with nature at the Shedd Aquarium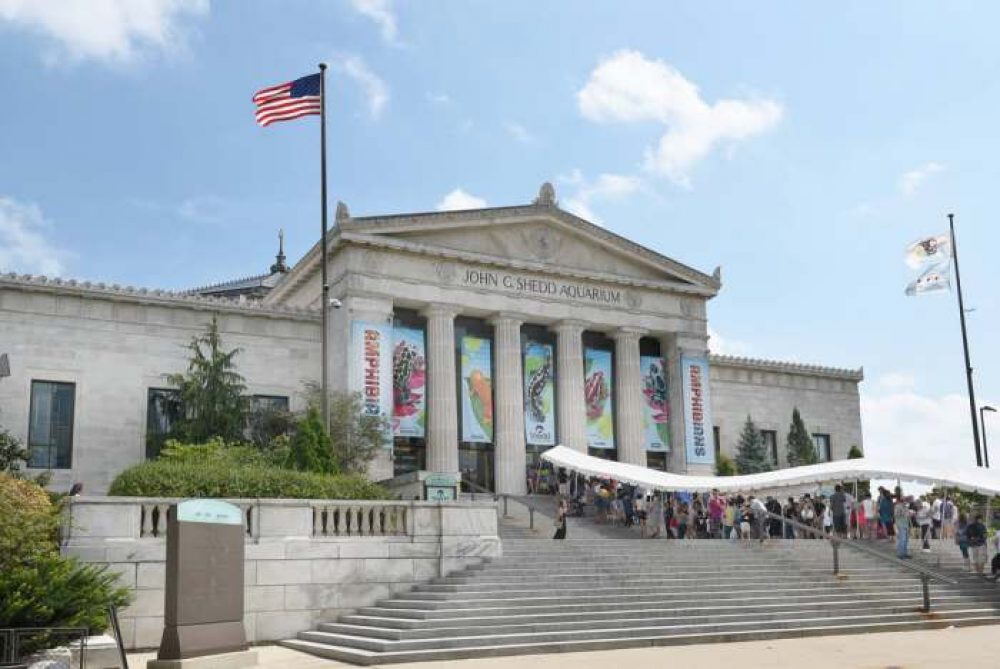 The Shedd Aquarium is one of the world's largest indoor aquariums. Your kids will love to connect with nature in an immersive environment that inspires action through a unique mix of education, entertainment and recreation. Explore the aquarium's exhibits, galleries and more.
Unforgettable experience to learn about aquatic life.

Illinois residents benefits of free days to enter.

Shedd Aquarium is easy to access by public transportation.
Take the kids to Lincoln Park Zoo
For the wildlife lovers Lincoln Park Zoo is the perfect place to spend some time this fall, especially with children. More than 40 scientists are working intensively to save species around the world. Zoo is accredited by the Association of Zoos and Aquariums. Check out their events starting mid September. 
Free entry for all visitors.

Great place if you like connecting with nature and discovering new species of animals.

Free programs to engage families with local culture ,wildlife and holidays.
Enjoy the serenity of the Chicago Botanic Garden
The Chicago Botanic Garden, located at 1000 Lake Cook Road Glencoe, IL 60022, is a living museum and conservation science center with breathtaking views throughout the 385 acres. From 27 gardens to four natural areas, there's always something new happening at this historic landmark and of course colors should be amazing in fall!
Become a Chicago Botanic Garden member and enjoy exclusive discounts on tickets, classes, workshops.

Youth and family programs offer a variety of services to help kids, teens or adults have fun in an environment where they feel safe.

Wellness and fitness classes.
Admire fall foliage at Morton Arboretum
It might be a 30-minute drive to reach Morton Arboretum, but once you arrive, you will feel like you are in a different, better world. Forget your troubles amid peaceful nature as you stand surrounded by more than 4,200 types of trees. Take a hike on one of the many trails, see massive statues set against brilliant colors as part of the Arboretum's "Human+Nature" exhibit or explore the gardens, wetlands and other natural areas. Looking for even more fall fun? Check out the Arboretum's calendar for events throughout the year, including a fall color 5K and an annual Cider and Ale Festival.
Apple picking in the orchard at Fair Oaks Farms 
If you love apples and farm products, a visit to the orchard at Fair Oaks Farms is a must this fall season. You will be able to pick wonderful apples, good for eating as such or baking pies to your heart's content. If you choose to go on a Saturday, you might even listen to live music, in case the weather is not too extreme. A good way to spend a few hours or even a full day outside, with the kids or your loved one, picking apples, making new memories and taking wonderful instagramable pictures of all the great fun you will be having. 
Find the best pumpkins for your fall decor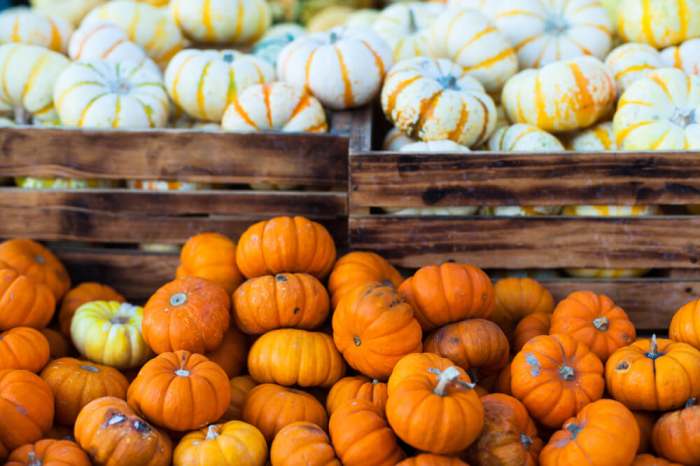 Bengtson's Pumpkin Farm is one of the Midwest's most popular pumpkin patches and Fall festival. The farm also offers fresh apple cider donuts, award-winning barbecue, kiddie rides, hayrides, petting zoo, pig races, and more. More than 13 rides and many more attractions are included with the price of admission. The farm is "stroller friendly" so you can bring your strollers or wagons; it is mostly paved, but there are some gravel paths. Check their facebook page for regular updates.
Address: 13341 West 151st Street, Homer Glen, Illinois 60491
Distance from Chicago: About 31 miles southwest of Chicago (about 45 minutes driving time)
Dates and Hours: September 16 – October 30, 2022. Hours vary throughout the season.
Cost: Admission ranges from $17.99 to $33.99 per person depending on date. Children under 1 years of age & under and anyone with a Military ID (active or veteran) gets free admission. See their website for details on hours and admission rates. 
Ghosts and gangsters to have night terrors about
One of the best fall things to do in Chicago is to get familiar with the ghosts and spirits in the area. You'll need a local guide to introduce you to the popular ghosts and haunted buildings; luckily, you can try one of these two amazing tours in Chicago.The Wind and Souls Adults Only Ghost Tour is a truly frightening walking tour of some of the most chilling sites and stories from Chicago's past.
If you are also into gangsters and our city's troubled past, the Gangsters and Ghosts Walking Tour is a 2-hour trip around the Loop District at the center of downtown Chicago.
Visit the Medieval Torture Museum 
Are you on the hunt for a new afternoon diversion? A visit to the Medieval Torture Museum, an interactive, eight-room tour of history's most gruesome torture methods in State Street, might be just the right choice this fall, especially in preparation to Halloween thrills. Torture was a commonplace form of punishment throughout Europe in the Middle Ages, although it has been common even before. It was mostly used to either extract or force victims into confessing a crime – regardless of whether they were actually guilty or innocent. With no legal regulation, just about any type of torture was allowed and practiced in the Middle Ages, and here are only o few examples. 
Walk around the Graceland Cemetery 
A walk in the park is not enough for you? Are you trying to get into the right atmosphere before Halloween? This historic cemetery located between Wrigleyville and Uptown isn't just the peaceful resting place for the many Chicagoans, come famous ones included, who have been laid to rest here. Graceland Cemetery is a serene delight for visitors, too, especially on a crisp fall morning. Walk the quiet, lush grounds and take in the countless varieties of trees, including red oak, sycamore, black walnut, Norway spruce, Ohio buckeye and many, many more. They all look wonderful in their fall colors. 
Chicago Lake and River Architecture Tour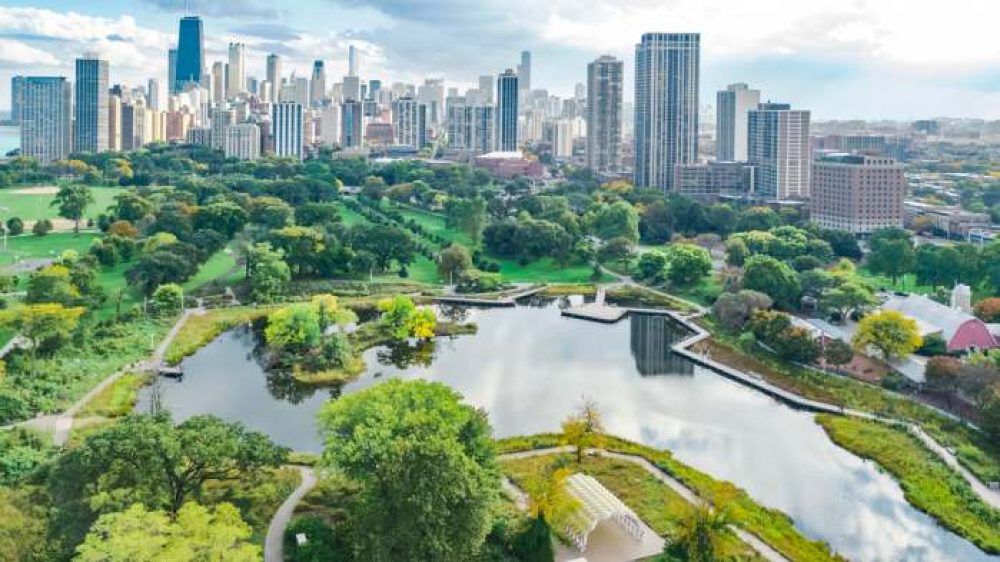 The best way to admire Chicago's famous skyline is from the water on this top-rated Lake Michigan architecture cruise. While most sightseeing boats go up and down the Chicago River, this cruise gives you a panoramic perspective on history-making skyscrapers including Willis Tower, the John Hancock Building, and the Wrigley Building, and as a bonus you get to also see the modern lakeshore attractions like Millennium Park and the Riverwalk.
The cruise will last 1h 30m, mobile tickets are accepted and you get instant confirmation. For a full refund, cancel at least 24 hours in advance of the start date of the experience.
Highlights
Learn about the Windy City's landmark buildings and architecture with onboard commentary, available in English or Chinese 

Glide by historic structures and the tallest building in the Western Hemisphere

Enjoy the views from inside a climate-controlled lounge with cash bar or from an outdoor viewing deck
Big Bus Chicago Hop-On Hop-Off Tour
If you do not want to drive everywhere, trying to follow a map of the Windy City's attractions, the way to get to all the must-see sights Chicago is renowned for is this hop-on, hop-off bus tour, complete with several stops covering everything from the famous Thorne Miniature Rooms in the Art Institute to the Adler Planetarium. This way, you can decide your own sightseeing itinerary. The tour takes 2h, mobile tickets are accepted and you get instant confirmation. For a full refund, cancel at least 24 hours in advance of the start date of the experience.
You can hop off and get back on as many times as you wish, and the audio commentary  provides important historical context, while you see places like the Millennium Park, the Magnificent Mile, and Grant Park, for instance. 
Helicopter Tour – Downtown Chicago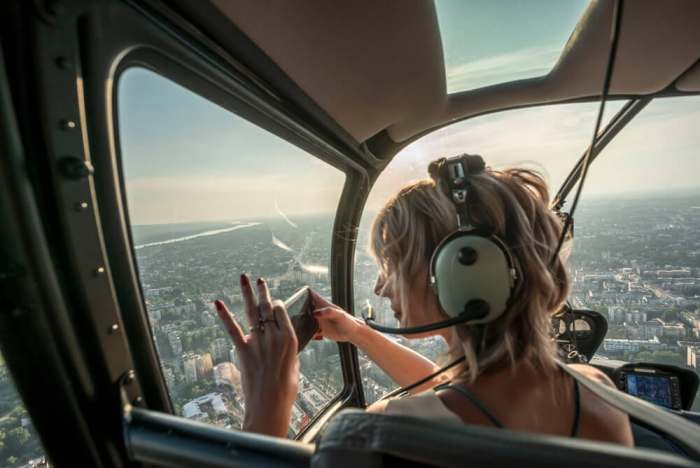 If the bus is not the adrenaline filled experience you are looking for, and you do not have your sailor feet, a helicopter tour might be your perfect way to admire Chicago's spectacular architecture. 
According to tripadvisor.com, this is the only tour provider near downtown, and passengers are flown in a spacious, turbine-engine helicopter. Taking care of the customer first, and ensuring safety is at the heart of what the company does. If you are visiting Chicago, this tour is the perfect way to see the city. But if you are a local trying to find the best way to surprise someone you love with the best birthday gift or even the best proposal, the helicopter tour might do the trick. It will take 15-18 minutes, mobile tickets accepted, and you receive instant confirmation. For a full refund, cancel at least 24 hours in advance of the start date of the experience.
You will pass by Skydeck Chicago – Willis Tower, 233 S Wacker Drive entrance on Jackson Blvd (south side of building), Chicago, IL 60606-7147, Wrigley Field, 1060 W. Addison St., Chicago, IL 60613-4566, Navy Pier, 600 E Grand Ave, Chicago, IL 60611-3419.
Raise the sails on the official flagship of the city of Chicago
If you love water and all it comes with it, and you are also a fan of all thighs history, explore Chicago's scenic shores with a relaxing sail around Lake Michigan. Enjoy the spectacular views  and our city's world-famous skyline from the water. Select from Pirates and Maritime Theme at 1pm, Architecture and Skyline at 3pm and 5pm, or Sunset and Skyline at 7pm. The sail takes 75 Minutes, with prices starting at $17. 
The ultimate 1 day Chicago itinerary
Chicago is one of the most vibrant cities in the whole of the United States, combining culture with architecture and aesthetic art. With so much on offer, it's difficult to create a 1 day Chicago itinerary, especially if you've never visited the city before. 
This is the ultimate 1 day Chicago itinerary that you must complete if you're only here for a short period of time.
An excellent choice for first-time visitors, this tour provides a comprehensive overview of the city and hits on both classic attractions and little-known sites. Beginning at the Chicago Theatre, work your way to the Chicago Pedway, an elaborate network of underground tunnels used by locals and commuters. Stroll the Chicago Riverwalk and the Magnificent Mile, then embark on a food tour to taste some of the city's famous foods.
It takes 5h, mobile tickets are accepted, and you get instant confirmation. For a full refund, cancel at least 24 hours in advance of the start date of the experience.
But if you do not have time for this full tour, you can always take some pointers from the 1 day itinerary we put together for you. 
Bikes, Bites, and Brews: Chicago's Signature Dishes Bike Tour
If you love food, but you also love to remain fit while tasting Chicago's amazing food, this bike and food tour allows you to do both, while a guide takes you to the best historical landmarks in the city. Hop on a provided bike and pedal around 13 miles (21 kilometers) at a moderate pace through Gold Coast, Wrigleyville, and other famous neighborhoods, stopping along the way to refuel with Chicago-style pizza, hot dogs, cupcakes, and beer.
The tour takes 4h, so be ready to do some serious pedaling for the roughly 13-mile (21-kilometer) ride. Mobile tickets are accepted, and you get instant confirmation. For a full refund, cancel at least 24 hours in advance of the start date of the experience.
Meet at the tour's bike-shop departure location along Lake Shore Drive, where you'll listen to a safety briefing and get set up with a properly sized bike and helmet. 
On the day tour, ride through Wrigleyville, Old Town, Lincoln Park, and Gold Coast. On the night tour, visit Gold Coast, Chicago's Riverwalk, Millennium Park, Buckingham Fountain and Chicago's Lakefront Trail.