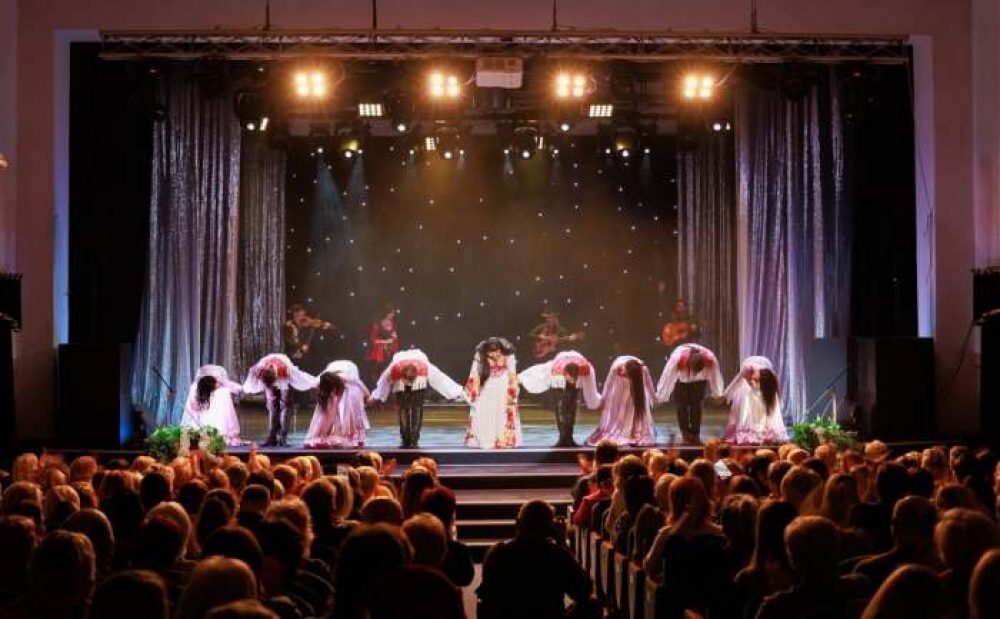 Good news for romance lovers in Chicago or those planning a visit. After some delays, "The Notebook" – the musical theater edition has had its world premiere in Chicago September 6th, in an adaptation of the 1996 Nicholas Sparks' novel, signed by Ingrid Michaelson and Bekah Brunstetter. 
What to do in Chicago this fall, the romantic version
Now that fall is here, it is time to think about the best things to do in Chicago this season. If you plan to spend some time with family, friends or your significant other, the activities we have hand picked for you to try are really fun and engaging, perfect even for romantic dates. From pumpkin patches and apple picking to admiring fall foliage and taking part in fun activities and events, you will find perfect ideas for both adults and kids to do in Chicago and suburbs. There are still a few concerts not to be missed of your favorite artists in Chicago, which tickets you can purchase immediately at online marketplaces such as GotStubs. And if you truly are a romantic, "The Notebook" musical might be the answer to all your wishes for a magical evening. 
An older idea, a new, post pandemic result 
The idea to adapt the world famous novel by Nicholas Sparks – which sold 105 million copies and was made into the equally famous 2006 movie starring Ryan Gosling and Rachel Mc Adams – for musical theater was born in early 2017, according to the Chicago Sun Times, when singer-songwriter Ingrid Michaelson had a meeting with prolific Broadway producer Kevin McCollum ("Six," "The Devil Wears Prada") about working on the project. Although she wasn't hired on the spot, the project sang to her, so she started working on it almost immediately. 
"I started working on it immediately," Michaelson recalls with a laugh. "I was busy writing songs but not actually hired until later that year."
Afterwards, book writer Bekah Brunstetter, a writer and producer on the NBC drama "This Is Us", was also brought to the project.  The Broadway-bound play, originally scheduled for a fall 2020 premiere, was another victim of the pandemic, which affected a long list of in-the-works theater pieces. 
The extra time has helped the project, both women say, and if you liked the book and the movie, you can get ready to weep some more, while seeing the musical theater version, which had its world premiere at Chicago Shakespeare Theater – Navy Pier, 800 E. Grand- September 6th. Tickets run from $45 to $125, more info on chicagoshakes.com. 
The added time improved results, creators feel
"The Notebook" unfolds over the lifetimes of Allie and Noah, moving back and forth from their young romance to her descent into Alzheimer's and his steadfast love and care for her.
Broadway directors Michael Greif ("Dear Evan Hansen," "Next to Normal") and Schele Williams ("Aida," "Motown the Musical") helm the production, which features choreography by Katie Spelman. The 13-member cast includes three actors each portraying Allie (Jordan Tyson, Joy Woods and Maryann Plunkett) and Noah (John Cardoza, Ryan Vasquez and John Beasley) at different chapters in their lives.
Both creators felt the added time was really well used, and provided more depth, both for the dialogs and the music. 
Brunstetter, who also is a playwright, found the extra time a huge help as the musical was workshopped via Zoom during the shutdown.
"There was more time to investigate and fix things about the book that you don't always have time to do," says Brunstetter, 40. "I was really able to focus on the book in more depth, which felt very special and necessary."
Michaelson found her own perception about reality and humanity changing and shifting throughout the pandemic, in both good and bad ways, which affected the way she looked at the piece, transforming the vibe. The songwriter felt songs she wrote in 2018-19 mean something totally different to her now. "It really did allow, I think, an expansion of heart for all of us in our writing and in our conversations. I'm grateful that out of such a tumultuous world we had the opportunity to make something even better than when it started out being."
Personal touches and an built-in audience would make "The Notebook" a success 
Both Brunstetter and Michaelson put effort, personal touches and a lot of soul into the project, and they hope it is going to do great. Brunstetter, who grew up in North Carolina near where the novel takes place, had another deep set connection to Allie and Noah's story. Although she admits to feeling the musical could be very beautiful or very terrible when first approached about the project, Brunstetter felt compelled to help tell the story. 
"There is a lot of Alzheimer's in my family, and I've seen what it can do to relationships, so I felt that connection," she said.  The initial weariness faded when she heard Ingrid Michaelson's music. "When I was first approached about it, I thought this could be very beautiful or very terrible. But then I heard Ingrid's music, and I thought this is going to be powerful, beautiful, cathartic."
For Michaelson, 42, the challenge was to write music from a different perspective. She is known for her soulful folk-pop style on nine studio albums, including four Top 20 albums and two platinum singles: "The Way I Am" and "Girls Chase Boys." Many of her songs turned up on soundtracks to TV shows and feature films.
But now she needed to do things very differently, and she kept writing until things felt good. 
"It's a departure from what I've done in the past. It wasn't hard but it also wasn't easy. Only one song from the original batch remains. I definitely have just as many songs that are not in the show as are in the show at this point."
Of course, everyone knows how popular both the novel and the movie are, so hopes are high for the musical to do well, since "The Notebook" has a built-in audience. Brunstetter hopes "the beautiful story" of undying devotion and love will also attract new fans, ensuring the new Chicago attraction will be here to stay as long as possible.