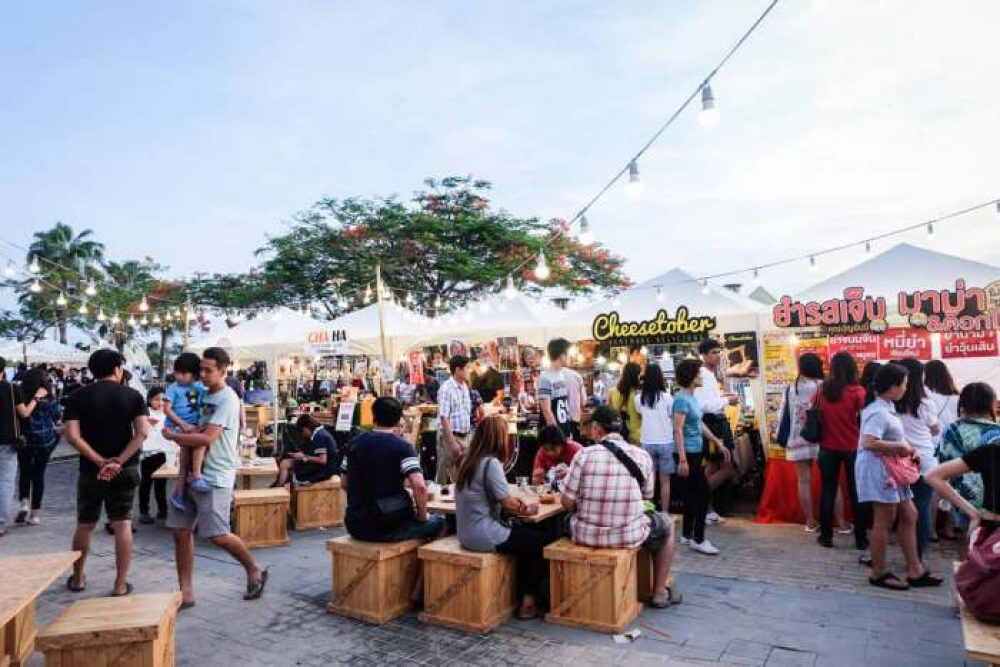 Apple Fest returns to Lincoln Square in October after skipping 2020 because of the pandemic. 
The festival is expanding to Wilson Avenue and will feature a variety of apple-themed food, drinks and apples from local farms.
Many reasons to love the second most beautiful city in the world
Chicago was just ranked the second most beautiful city in the world and the first in North America) by 27,000 Time Out Index survey voters from all over the world. We all know that Chicago is great, but we are happy others are noticing our strong points too, especially when compared to other major metropolises. If you are curious how people voted and how other cities you love have ranked, check out Time Out's ranking of the best cities in the world, based on the results of the Time Out Index survey. There are many reasons to love Chicago: wonderful architecture, good restaurants, one of the best music scenes in the country, and all sorts of other types of entertainment, as well as very involved communities. 
From all the things people tried to bring back this year, a redone miniature golf course in Douglass Park, designed by a group of teens from the neighbourhood with help from professionals catches the eye. It offers Chicagoans and visitors the opportunity to learn a little more about local birds while they try to hit a birdie. Here are some good reasons to give it a try. Located behind the Douglass Park Cultural Center and Fieldhouse, Douglass 18 is the result of a three-year effort from youth and local community groups to revitalize an existing course in Douglass Park. The project launched in 2018, when artist Haman Cross came across the long-shuttered course and assembled a team to lead the revitalization that included Ald. Michael Scott Jr., the North Lawndale Community Coordinating Council, and other community stakeholders in North Lawndale and Little Village, with funding from the Lincoln Park Zoo and a variety of corporate partners.
Tasty and tasteful, traditional, lively and helping the community
From all the reasons our city is a great one, traditions and events make the strongest point, next to our amazing food. And helping the community is right there on the list of priorities.
Well, Apple Fest has it all: it is one of our beloved traditions, it features artists on two stages and, of course, there will be food and drinks to be enjoyed, while buying from the local artists, farmers and entrepreneurs helps revitalize our community. 
Apple Fest comes back to Chicago with live music, food, drinks and an expanded footprint. The two-day festival will start at 9 a.m. Oct. 2 on Lincoln Avenue between Lawrence and Wilson avenues. "Apple Fest is always Chicagoans' sign that fall is here and to stock up on their favorite fall goodies to ring in the season," said Rudy Flores, executive director of the Lincoln Square Ravenswood Chamber of Commerce. "Having the event back in-person means so much to our local businesses and vendors and provides another opportunity for our community to come together and support one another." 
The two-day event is in its 34th year and is expanding to Wilson Avenue for the first time. The added space this year will allow organizers more room to manage the crowds that come from across the city, organizers said.
All the apples you can buy, and wonderful music 
There will be a little something for everyone at the festival, even for those who are not apple enthusiasts. The event is family friendly and features handcrafted jewelry, eco-friendly gifts, coffee, teas, spices, apple butter and artisan cheeses on sale. Of course, there will be no shortage of apples people will be able to take home, coming from neighbouring farms, including John Bailey Honey, Mick Klug Farm, Los Rodriguez Farm, and Phil Foster Fruit Farm. 
The festival will also provide some of Chicago's favourite apple related goodies: apple bacon cider soup and candied apple bacon from Cobblestone Bistro, apple cider donuts and apple cheddar scones from Jerry's Sandwiches, apple tamales from Tamale Express and apple fritters from The Northman.
There is not going to be any shortage of drinks, either. The festival features Phase Three Brewing Company & Affy Tapple's A Bushel of Apples — a blonde ale made with apple juice, peanuts and Affy Tapple caramel.
Since we are all in dire need of entertainment, the festival has not one, but two stages, one on Wilson Avenue and the other one at Giddings Plaza, both featuring live music from The Noize, The StingRays, The Friends Band, The Flat Cats, Tijuana Hercules,as well as performances from Old Town School of Folk Music teaching artists.
More information about the festival can be found visiting the dedicated site  lsrcc.org/apple-fest.