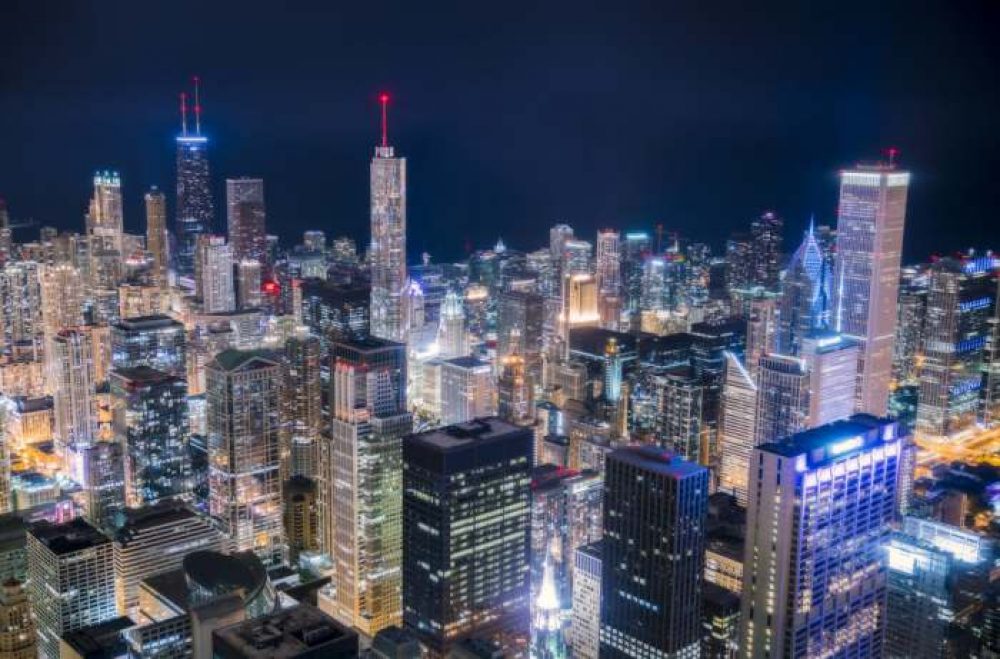 Chicago was just ranked the second most beautiful city in the world and the first in North America) by 27,000 Time Out Index survey voters from all over the world.
We all know that Chicago is great, but we are happy others are noticing our strong points too, especially when we stand against other major metropolises. If you are curious how people voted and how other cities you love have ranked, check out Time Out's ranking of the best cities in the world, based on the results of the Time Out Index survey. 
What do travellers around the world think about our beloved Chicago
79 percent of voters—a percentage second only to Prague—considered Chicago beautiful, and so our city overpassed gorgeous spots like Paris (which ranked third), Amsterdam and Vienna. Maybe beauty is not the first thing that comes to mind when one considers Chicago, but the ranking makes sense if we think about our many public parks, stunning architecture and famously clean streets, as well as our luck to have the wonderful shores of Lake Michigan in proximity, a feature which gives Chicago beach vibes, although it is situated in the middle of the country, far from the oceans. We have wonderful gardens in Jackson Park and the South Shore Cultural Center, spectacular vantage points to admire amazing views of the skyline and stunning restaurants. 
But material strong points are not the only attractions Chicago has. Time Out Index survey respondents also voted Chicago the second most fun city in the world and the second best city for "community spirit" over the past year (with Tel Aviv and Manchester being the winners of those categories). We were also named the third friendliest city and an especially good spot for eating and drinking, according to 82 percent of respondents. 
Locals and tourist alike find perfect spots to create incredible memories
In the past few years, Chicago has risen to the top as a major destination for business, travel, family vacations, and more. Wrigley Field, The Museum of Contemporary Art, Millenium Park, Lake Michigan, and Navy Pier are just a few of the many entertaining places that Chicago has to offer.
America's 3rd-biggest city has high-flying architecture, lush green spaces, world-class museums, stunning monuments, beautiful parks, and amazing food — you'll definitely have a place or more to choose from if you want to enjoy the city's experience! Chicagoans and tourists alike love how it perfectly blends the big city's urban feel with a Midwest charm.
If you happen to be in the Windy City or planning to visit soon, we've made a list with all of the hottest Instagram spots in Chicago that you don't want to miss out on your trip. These points are not only stunning in their own right, but also offer the perfect backdrops for your Instagram photos and videos.
Where to stay if you come for a visit, and what gifts to take home
Chicago, with its rich history and countless modern and updated or classic and elegant hotels, is pulling in visitors, making it a top tourism spot. So, if you decide to come and visit, make it a priority on your list and check out some of the best hotels in Chicago to book for your next trip.
Chicago is a gift in itself, offering an innovative art scene, stunning architecture, eclectic shops, and delicious food. And if coming here you can experience a bit of all of these, when it comes to going back home with some appropriate gifts, Chicago will really surprise you.
The city offers some of the most thoughtful and unique gifts, experiences and souvenirs. Whether you want to send a gift to an out-of-town friend or you're shopping for a loved one in the city, try to offer a piece of the Windy City with one of these best Chicago gifts.
The Second City has no shortage of souvenir mementos, thanks to its direct association with authentic dishes, gangster history, blues, and so much more. You will definitely be spoiled for choice when it comes to selecting a bit of Chicago to take home.
What do you need to know if you decide to move to Chicago
If you came here for a visit or more, chances are you could decide to make the big move to the Windy City. And there are plenty of reasons to do so. When it comes to quality living, Chicago has a lot to offer. Whether you're seeking world-class dining, a thriving cultural scene, or major league sports teams, this city has got you covered. And we are not even talking about the unbelievable shopping experience, among the best in the country! 
Before moving here, there are a few things you need to be aware of.  With over 2.6 million people, Chicago is the third-largest city in the country after L.A. and New York City. The city's size makes it ideal for those who love crowds, action, and access to all that big-city living has to offer. As one of the Midwest's most dynamic cities, Chicago is a competitive town. Even though not as cheap as some other areas, Chicago is still pretty affordable compared to giants like San Francisco, Seattle, or New York. If you are a fan of an active life outdoors, Chicago has a lot to offer. There are over 200 different golf courses in and around the city. You can also find plenty of other outdoor activities that will suit your needs and desires—rock climbing at First Ascent, kayaking on River North, or fishing in one of the Great Lakes are only a few of the options. Many of the activities are family friendly, such as touring the Shedd Aquarium, exploring Lincoln Park Zoo, and visiting the different museums in town.